LucidSound LS10X Headset Review
by Adam Dileva






FEATURES:

- Speaker Size: 50mm
- Sound Space: Stereo sound - Surround sound on Xbox One using Dolby Atmos or Windows Sonic
- Frequency Response: 20 - 20,000 Hz
- Wired
- Console Game Audio: 3.5 mm
- Console Chat Audio: 3.5 mm
- Mobile: 3.5mm
- Weight: 256g / 9.0oz
- Ear Coupling: Over-Ear (circumaural)
- Microphone: Omni-directional, removable with LED mute indicator + built-in mic

When it comes to gaming headsets, there was a time when there was only 2 or 3 good choices for headsets on consoles. Times have changed though, and now we have more choices than ever, all with their own strengths and weaknesses. One of the newer players to the game is LucidSound. Seemingly having come from out of nowhere, they've got a decent lineup of headsets, all the way from entry level to those considered high-end. While their newest offering, this LucidSound LS10X, is on the lower end of the spectrum, I was quite surprised with how well they not only sounded, but were crafted as well.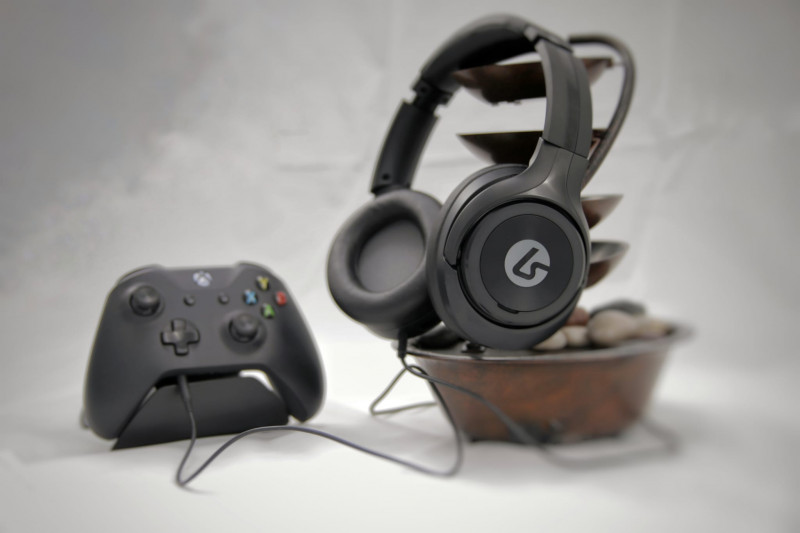 At first glance, you wouldn't suspect that the LS10X's were a lower end headset, as the matte and gloss finishes you find on the headset are quite slick. The stitching on the headband padding and in the cups are well done, and even though it's plastic based, it doesn't feel cheap while wearing it, like some other entry level headsets do. This is a wired headset first and foremost, which is fine, as I sometimes prefer the wired connection, and the cable is more than sufficient with its 1.2 meter length that connects to any controller, mobile device, or PC. I actually decided to wear these outdoors for a walk and didn't feel like I stood out, since the LS10X's don't look gaudy like some other gaming headsets.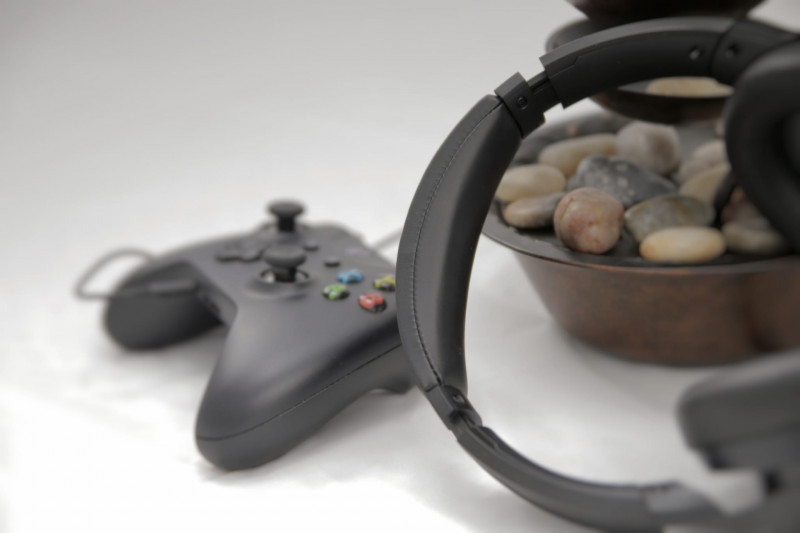 You'll also notice right away that the cups themselves swivel 90 degrees inwards, allowing for that DJ look when not being worn on your head. Play with the cups and you'll also notice that the logo circle is removable, meaning that they are completely customizable with new plates, though I've been unable to find an official link or page to do so unlike one of the better known competitors.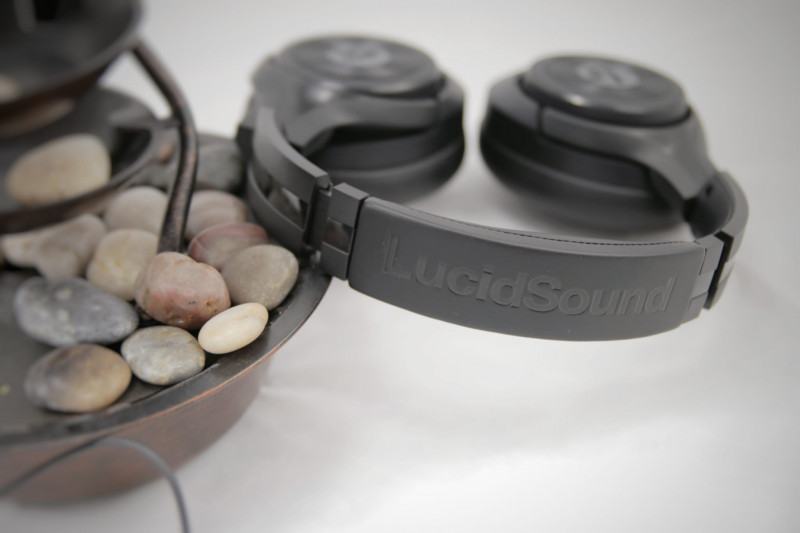 One of my most important factors when deciding on a headset, or how long I'll use it, is its comfort level (aside from the audio quality as well of course). First off, it has to be lightweight. One of my favorite headsets that I adore (no name dropping here) is such that I can't play with it on for more than a few hours at a time because of its light weight. If eventually start to feel pressure on the top of my head and it becomes uncomfortable, it's not a headset I'm going to use long term; thankfully the LS10X's don't suffer this fate. Second, I absolutely prefer foam earcups as opposed to leather/pleather. Again, with some long hours of binge gaming, certain leather cups will cause my ears to become quite warm and sweaty.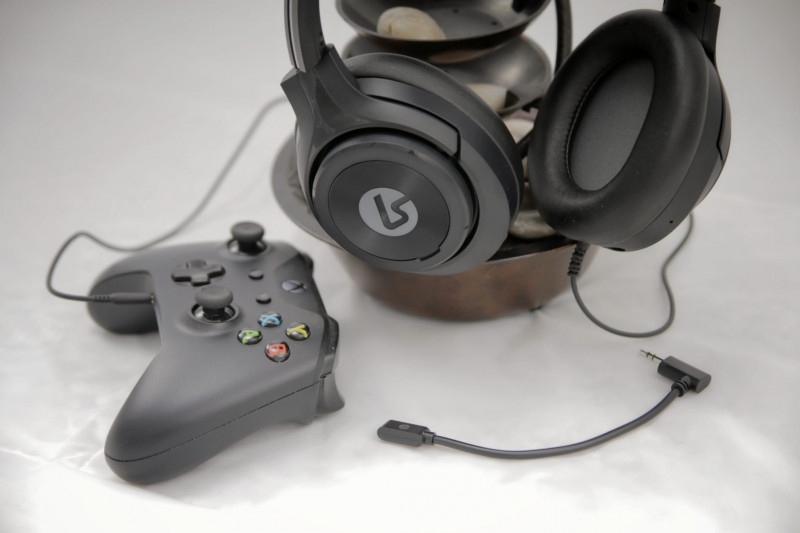 Yes, the LS10X's are leather cups, but even after multiple hours of use, my ears never become uncomfortable or sweaty even though they sit over-ear. Given that these are 50mm drivers, the cups fit nicely completely around my ears and the cushion at the top of the headband is adequate and never caused me issues. These can also adjust to numerous sized heads, so even those with bigger noggins shouldn't have any issues either since they can flex without the worry of breakage.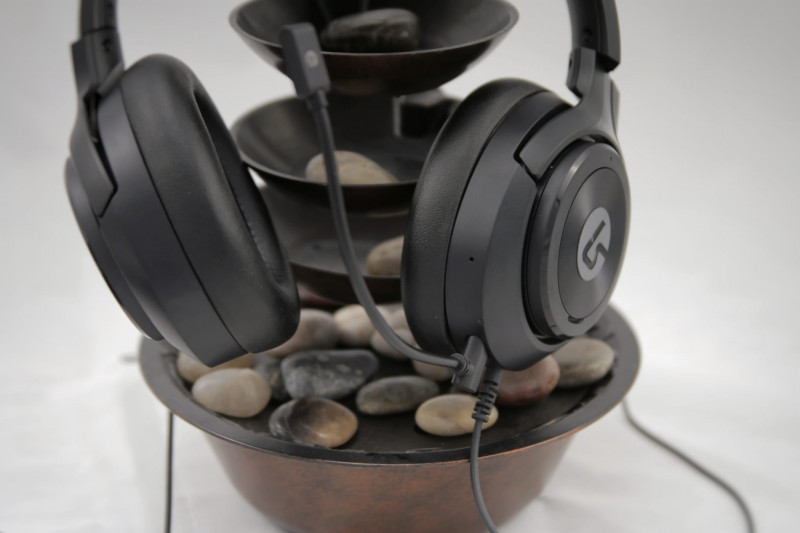 Controls are simple and designed to be hidden without noticing them at first glance, something that we hear at XBA have noticed on all LucidSound headsets. On the left cup you actually turn the wheel that's imbedded to control the volume up or down. Pushing in the center is how you toggle the mute, so it doesn't get much simpler than that. It's nice not having controls tied to a dongle on the wire, and I never become confused or had to memorize a bunch of different button presses. My only complaint in this department is that there aren't separate controls for game and party chat, so you'll need to do that manually on the Xbox every time.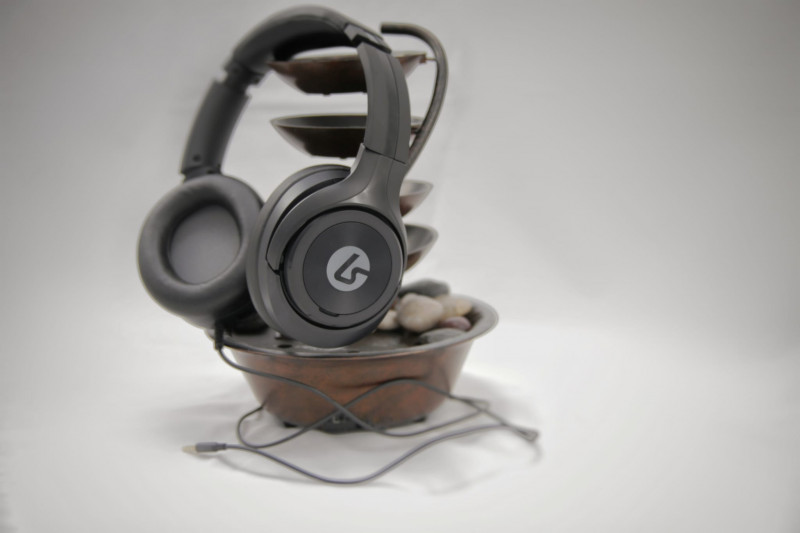 Now for the audio; most likely what you want to know the most about this headset. With support for Windows Sonic and Dolby Atmos, you'll have some great situational awareness even with this lower-end headset. The 50mm drivers are custom tuned, so don't expect any custom EQ settings or being able to change any of the bass, balance or treble.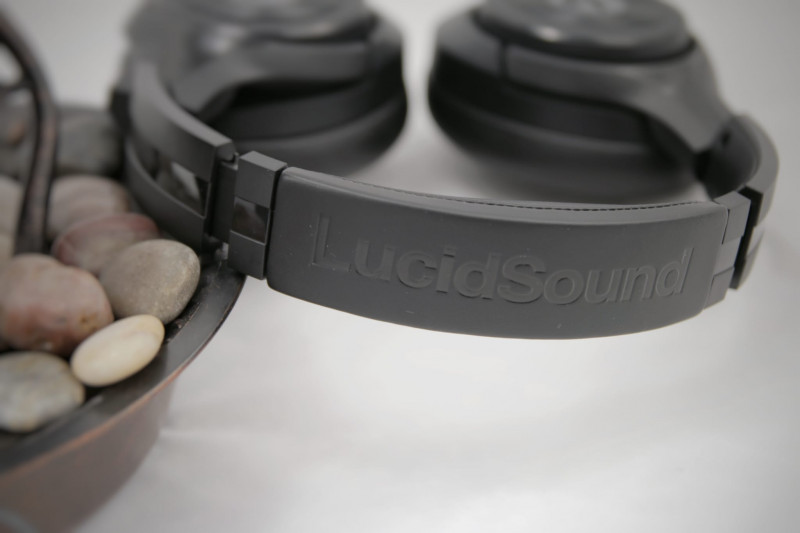 I was quite impressed with the audio overall. Regardless if I was playing a game, listening to music or watching Netflix, audio was very clear and free from distortion. Bass has some oomph to it, but not overly heavy. I would have liked it a little deeper myself, but that's my personal preference. The highs were clear and didn't crackle, midrange sounded smooth, and the overall audio felt very balanced. Engine sounds in Forza sounded very crisp and clean, dialogue in TV shows and movies were easy to understand, and explosions had impact. Party chat also sounded clear and I had no problem hearing my friends over game audio once I adjusted the volumes.


A feature that surprised me was that there are two mics included. One is simply a small pinhole integrated into the headset itself, meant to be used for mobile calls when you're on the go. What you'll be using the majority of the time though is the detachable boom mic that has a flexible goose neck. This mic can be moved and bent in any direction to find that sweet spot. Friends in my party chat noted that I sounded crystal clear and had no problem at all hearing me. When you do want to mute your mic momentarily, there's a subtle red light at the end of the mic, indicating you're muted, but it's just dull enough of a light to not be distracting in your peripheral vision, but noticeable so that you can tell if you're muted.

For $89.99 CAD, LucidSound has crafted a fine wired headset that may be low on features and fancy bells and whistles, but it sounds great, feels comfortable and is stylish. The LS10X may have the best sounding audio I've ever heard in a headset, but for a pair of cans in this price range, it's absolutely up there in audio and product quality compared to the competion.


**Photos Courtesy: Percy Bhardwaj**



Overall: 8.5/ 10