Review: SteelSeries Arctis 9X Wireless Headset
by Kirby Yablonski








Specifications:

- Xbox One X, Xbox One S, PC & Mobile Compatible
- Next Generation (Xbox Series X) Compatible
- Over the Ear Design
- 40mm Drivers
- Frequency Respone: 20-22000 Hz
- Sensitivity: 98 dBSPL
- Bidirectional Microphone
- Retractable Microphone
- Battery Life: 20+ hours (claimed by SteelSeries)

Ok, I have to admit something here... I am a dumbass. Why you ask? Well, we received this headset that is the basis of this review in late 2019, yet we didn't cover it. I have a very valid, yet a very stupid reason for this. When I come into the house with a package that was delivered, I usually put it down for opening later, especially if I am busy. Well, I was busy and indeed put it down, but what I didn't know what that it got moved and put in a place where we store a lot of stuff that is not in use. About once or twice a year we cleanup said stuff up by donating items to charitable associations, taking stuff to the dump or putting stuff aside for use later. Well, it was cleaning time, and low and behold I found said unopened package, that when opened, contained the SteelSeries Arctis 9X. Oh boy, do I have some explaining to do to the PR company on this one. Regardless, I have to say that the past month or so using the headset has been great, and this is yet another Wireless Headset that is a go-to headset when gaming on my Xbox One X.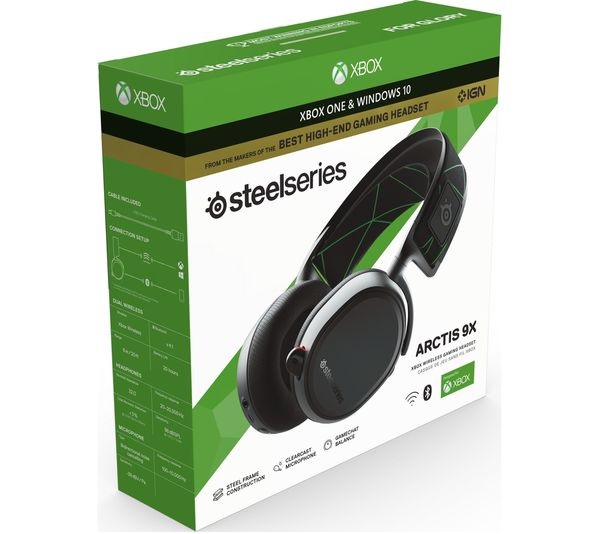 When it comes to minimalization, SteelSeries believes that you only need what you need, and this is evident in regard to the contents of the box. You'll find the headset, user manual, and a USB to Micro-USB cable. The latter of course is for charging. The headset itself is good-looking. Following along the lines of Microsoft's 4k console, black is the colour of choice here. The headband is made of steel which has ski goggle fabric on it. This fabric is stretchable, like that found in the headband of actual ski goggles. It is a darker black than the rest of the headset and has bright green lines throughout. The contrast of the black metal headband and the ski goggle fabric is eye catching. The ski goggle fabric allows for the headset's steel headband to suspend above the top of your head as only the stretchy fabric will actually rest on it. The over the ear earcups are surrounded by breathable fabric that is also quite comfortable. The microphone is retractable, so when it is not in use you can push it back into the left earcup and out of the way.

Controlling everything audio related is very easy on the Arctis 9X. On the right earcup you'll find a dial for volume as well as a Bluetooth sync button and a power button. The power button is also the method that you will use to sync the headset to your Xbox One. You basically hold it down for about 3-4 seconds and wait for a flashing white light, and then hit the sync button on your console. Wait a couple of seconds and you should see the light on your Xbox One stop flashing, and you're all done. Just be warned that when you turn on the headset during future gaming sessions, the white light on the headset will flash, as that indicates it is on. It's a strange design choice, but you will get used to it. On the left earcup is the control for mixing your game and voice chat balance.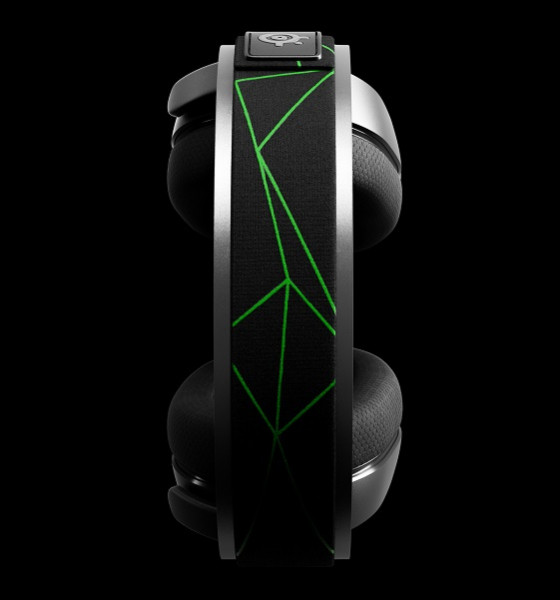 Overall comfort is excellent. I was a bit skeptical of the Arctis 9X's design, especially with its reliance on the stretchable ski goggle fabric; however, the more I used the headset the more I realized not only the cleverness of it, but how comfortable it is. The earcups keep a fair amouht of sound out, and of course in-game sound in, but my kids or my wife were still able to catch my attention with a loud yell should they have needed me. In terms of tension, the headset is what I can best describe as perfect in this area. It was not overly tight, but it was also firm enough not to wiggle around or feel like they would fall off. I wear glasses and the Arctis 9X did not put much, if any, extra pressure on the glasses' arms. As for the any warmth on my ears during gameplay, I found extended play sessions were comfortable in this area as well. Sure, a multi-hour play session would warm up my ears somewhat when using the Arctis 9X, but it was not bothersome and wasn't hot and sweaty like some other headsets I have used.

In terms of the audio performance of the Arctis 9X, it was able to handle all games that I threw at it, and it also managed to bring me even further into the world of whatever game I was playing. For reference, I had my Xbox One X's audio in Windows Sonic for Headphones mode, which is Microsoft's virtual surround sound feature, though I did not use this headset on PC, as I don't have a gaming PC. My apologies for this, as I am strictly a console gamer, and only have a laptop that I use for non-gaming purposes.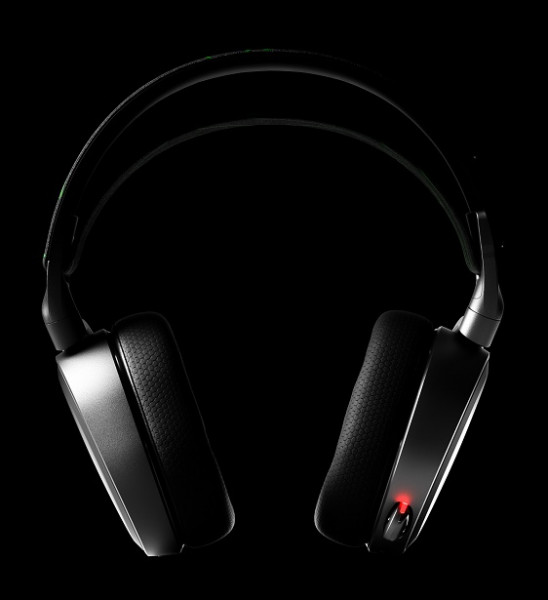 Destiny 2's new season was around the corner, so I found myself playing a lot of this game as I was trying to grind out bounties, level up my power and wrapping up some loose ends before the next season (editor's note: the new season arrived prior to publishing this review). I found that each planet I went to, each area that I explored, and all the enemies and environmental sounds that I heard were reproduced clearly and concisely. For example, I was grinding out a lost sector on Nessus, the transition from running on grass and gravel to the stone floor of a Vex built cave was pretty notable. Echoes of weapons firing were evident and even some finely tuned directional audio was prevalent. I am a huge fan of the music found in the Destiny franchise, and the Arctis 9X did not disappoint. The mix of all the instruments in the symphonic tracks resonated beautifully without any muddying of sounds. There seemed to be an equal balance of all tones, from highs, mids and lows, and never did I find the music out weighing the environmental sounds (e.g. waterfalls, machinery (gears moving) and of course wind or rain), enemies and when any dialog used to tell the story at hand.

Usually I would play some Forza Horizon 4; however, I thought I would change things up and play DIRT 2. This game from Codemasters Racing is a rally racing game with incredible visuals and immersive sound. The audio really does bring you into the world of rally racing. Something that really struck me were the sounds of gravel, sand, snow or rocks hitting the wheel well as you raced. It really was striking and stood out. What was also very noticeable was that when you changed the views, the sound altered to indicate such (outside the car versus inside). Directional effects were quite prevalent too. One such example was when navigating the sharp turns of one of the track stages. As I pulled the e-brake to head into the turn, I heard the surface material shoot out from under the car and the crowd cheering on the specific side of the track that they are standing. It was really striking and very well produced though the headset. You'll also find your co-driver's navigating to be well mixed in the headset as he guides you through the twists, turns and bumps. All in all, the headset really did make the racing experience in DIRT 2 that much better.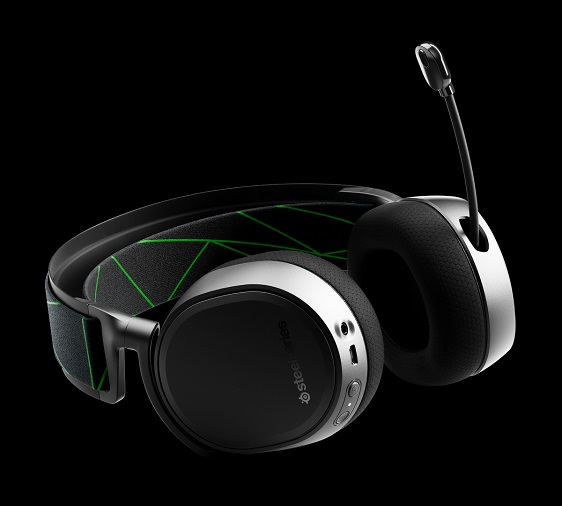 The Arctis 9X is also Bluetooth compatible, which means that you can connect it to a mobile device, and in the case of this review, I used both my Samsung 8+ as well as the One Plus 7T. This is a neat feature, as not only can you use the headset to take phone calls, but you can play games while streaming music services like Spotify, Amazon Music or Google Music. Personally, I use Spotify, and I thought I'd test out the music quality through these headphones. What I found was that all the music I played, from classic rock, EDM, and even some classical, was pleasing to the ear. Like the audio that reproduced during my gaming time, everything was well balanced. The heavy bass of EDM, guitar focused rock, and the symphony of many different classic instruments, all of it was well mixed. The various tones also blended well, without being bass, mid, or high tone heavy. I found that I listened to more music then I usually do when putting the Arctis 9X through its' paces as I enjoyed the sound quality.

SteelSeries states that the Arctis 9X last for 20 hours on one charge. I didn't sit and time my gaming time with them, but I would almost have to say that they lasted longer than the recommended time. When I am playing Destiny 2, my evening sessions last 3-4 hours a night, about 3 nights a week. During weekends, I tend to spend anywhere 8-16 hours online. I did not find myself charging the headset too often, which I found impressive given that long gaming sessions didn't require me to do so all the time. You can also use this headset while it is charging too, and it only takes a few hours or so to get a decent, if not full, charge.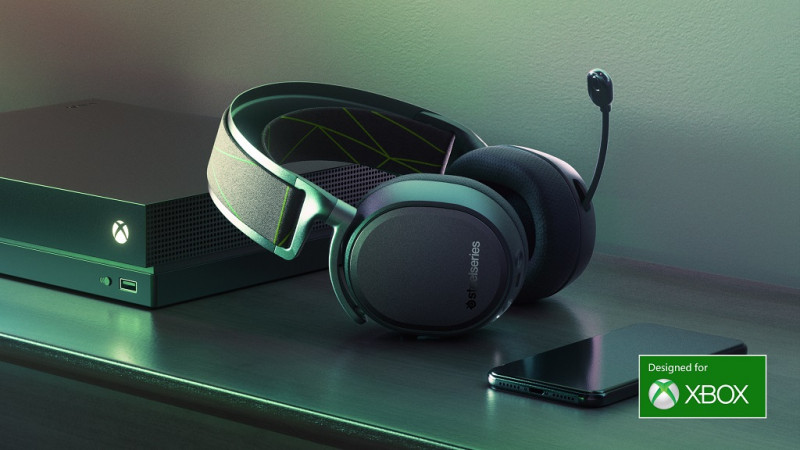 After my extended time using this headset, I have to say that I am impressed by the Arctis 9X. It is a great sounding headset with balanced tonality, detailed sound, comfortable earcups and a solid design with a very unique and comfortable headband. Long periods of gaming are very doable given how it feels when it is on your head. The Bluetooth feature is good too, as playing music from a mobile device is a handy feature, whether your gaming or just relaxing listening to music. Of course, the 100% wireless feature as it connects directly to your Xbox One is a feature that many people will appreciate. If you are looking for a new wireless headset for your Xbox One, I can confidently say that this is one headset that you need to consider.



Overall Score - 9 out of 10