Preview: Drake Hollow
by Kirsten Naughton








As most of you probably have figured out now, I love exploration games. The idea of spending hours collecting, crafting and killing enemies are my bread and butter. When I saw Drake Hollow for the first time, I was instantly intrigued with the graphics and the concept set before me. This is my first game from The Molasses Flood that I've experienced, best known for their previous game, The Flame in the Flood. I will get into it through this preview, but I am beyond excited for the grand debut of Drake Hollow. I have so many high hopes for the game when it's fully developed and rip-roaring and excited for the world to see.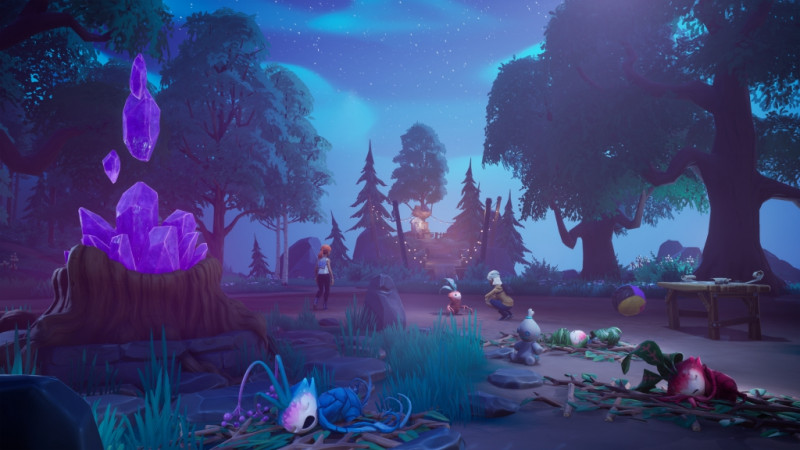 The overall concept that I got from this early build of Drake Hollow was that your main job is to build up a camp, collect Drakes and collect supplies to keep the Drakes alive and healthy. Drakes are basically little creatures that live in your camp as you collect them around the world as you explore the islands. I can best describe Drakes as adorable little coloured onions with arms and legs. They are beyond cute and have alot of spunk and character for creatures that don't speak.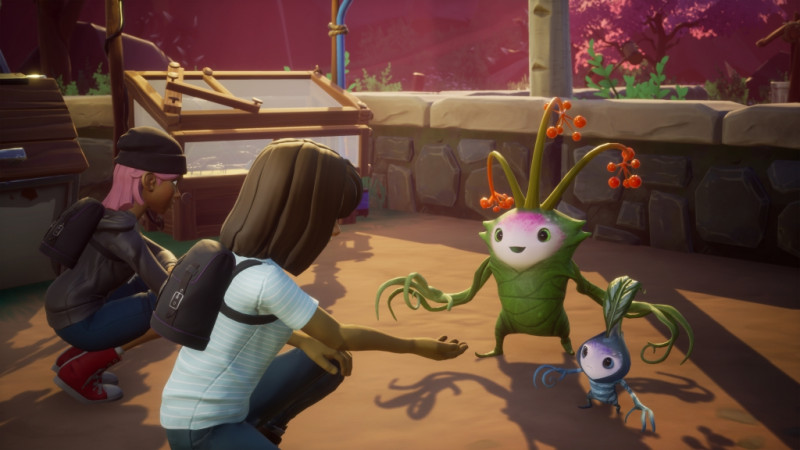 As you pick up your Drake, they give you charms and sometimes have gifts for you. The actions you can complete while in the action menu with your drake are obtaining different battle perks like 'Buff' that regenerates your health out of combat and giving them crystals to level up. The more leveled up your Drake is, the more charms you'll get. One of the parts of Drake Hollow I really enjoyed was the raids, defeating evil grunts and stalkers at my base at certain intervals. As of right now, raids are about 5 or 6 enemies and then the raid is over. After the raid is over, you need to rebuild and repair your camp if the enemies have destroyed it and heal your Drakes before the next one, but you're given a fair warning of when that will happen.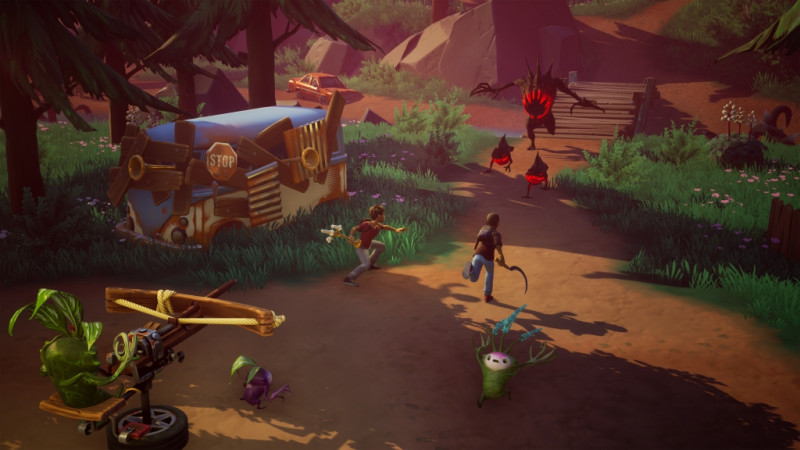 The exploration portion of Drake Hollow is what I loved most. Going from island to island, getting rid of the Aether (the evil looking vines) and collecting whatever supplies and items I can to bring back to camp for my Drakes. The cartoon-style environment is a pleasure to look at and the color pallete is gorgeous. If you even spend an hour in the world of Drake Hollow, you know this game was made with love. A big part of Drake Hollow that I'm looking forward to is multiplayer. Unfortunately, I wasn't able to experience Multiplayer working in its current state, but hopefully I will be able to when the full game releases or sooner. I'm super curious to see what multiplayer will be like and how two players will be able to help each other at camp. I enjoy spending time with my friends playing video games, so any game that has multiplayer capabilities is a bonus for me.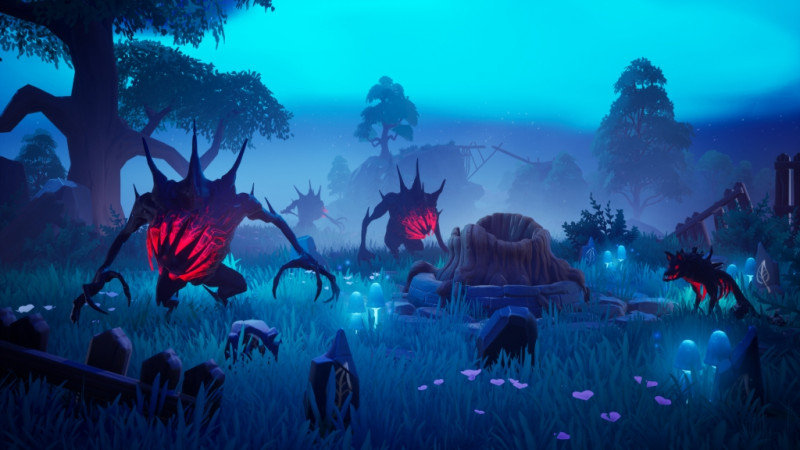 Drake Hollow has a promising start with smooth gameplay, charming characters and the entire environment fitting the concept of the experience. I feel like what was presented to me is more than enough to recommend the full game, so any additions and improvements going forward is surely going to be exciting. I thoroughly enjoyed my time with an early preview build. The only question I have left is: "When is the full game out? Cause I want it... soon!".