Razer Kishi Xbox Edition Controller Review
by Kirby Yablonski








Portable gaming has always been associated with handheld devices like the Nintendo 3DS or 2DS as well as mobile phones and tablets. The most console like experience of all the mobile gaming options is the hybrid console Nintendo Switch. For quite sometime Xbox gamers have been wishing for a portable Xbox hardware device of some kind; however, such hopes and dreams have never come to fruition. But that has not stopped Microsoft from trying to answer this request, and they have taken some serious steps to deilver with the introduction of xCloud, a service that is tied to the Game Pass Ultimate subscription.

Team Xbox has harnessed one of Microsoft's strengths, and that is their Azure network, which if you do not know, is their cloud-based servers around the globe. The Azure network has installed Xbox blades at various Azure locations. These blades consist of many of the internal components of the Xbox hardware, and they are placed into racks for cloud access. This means that when you are playing an Xbox game using xCloud, you are playing on actual Xbox hardware that is streaming to your mobile device.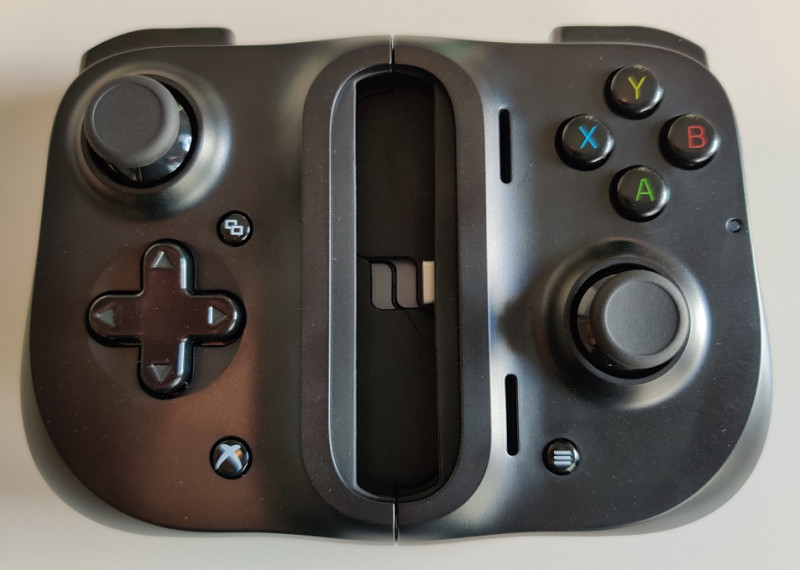 Playing on mobile devices as a whole (not to be confused with handheld consoles) has been challenging over the years. Developers have implanted such things as motion controls, touch controls, and even the use of third-party controllers. When considering playing Xbox games on one's mobile device, touch controls and the use of an actual Xbox One controller have been the way to go; however, this past summer Razer launched the Razer Kishi Xbox Edition for Android phones (MSRP - $129.99 CDN). This is a portable controller that splits into two allowing you to attach it to each end of your phone. Essentially, and you know a comparison has to be made, it looks very "Switch-like", as it provides all the same inputs that you would expect to use on an Xbox One controller.

When you take a close look at the Kishi Xbox Edition, everything that makes your Xbox centric experience at home is on the mobile controller. You have offset analog sticks, a D-Pad and the A,B,X,Y buttons just happen to have the same branding colors as that of the vanilla Xbox One controller. There are also the appropriate triggers and bumpers as well as the Xbox orb home button. Razer has based this controller off their regular Kishi controller for Android devices; the difference being that the 'Xbox Edition' has all the appropriate Xbox centric buttons, features and branding.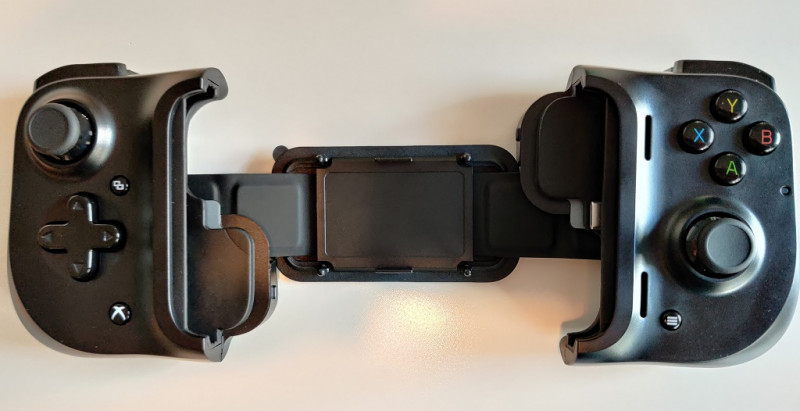 As I am both a Nintendo Switch and Xbox Owner, I really appreciate the look and feel of the Razer Kishi Xbox Edition. Being able to have a similar set-up and look to Nintendo's dual-purpose console, I felt right at home using it. I used my OnePlus 7T with the controller and there was no problem getting it going, as I was able to plug my phone in, log into the cloud app and play games right away. Having the Xbox home button is also a bonus, as it allows you to do so many things that you would do with a regular Xbox One controller and can help you exit the game, or the xCloud app, should you wish. Be forwarned though, if you have your phone in a protective case, you'll have to take it out for it to fit in the Kishi.

I wanted to put a few games through their paces with the Kishi Xbox Edition to get the full experience of what the device has to offer. If any of you know my gaming habits, I am a huge Destiny fan, and I had to check out what it was like to play Destiny using this controller. I was able to adjust to the smaller screen, and smaller analog sticks, quite quickly. Sure, they do not have the size, or feel, of the actual Xbox One controller sticks, but they get the job done nicely. I was able to navigate through the menus, and then hit Europa to kill some baddies and complete my bounties with relative ease. Next, I checked out Forza Horizon 4. The game controlled well enough to have some fun, but this game almost needs to be played on a big screen given the 'go anywhere' explorative nature of the title.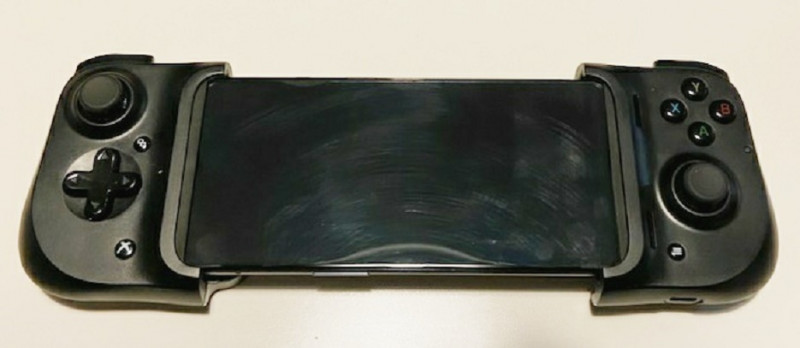 If anything, I noted I had to focus more on my analog stick inputs as the smaller sticks took more time to get used to when playing this game. I thought it would be interesting to try something old school Xbox, so I hit up a bit of Fusion Frenzy. This OG Xbox title didn't feel too bad, but again, like with Forza Horizon 4, I had to take the time to adjust to the smaller joysticks, and of course the smaller screen. Finally, I wanted to check out a 2D-like scroller, so I hit up some Ori and the Blind Forest. This game requires quick reaction and near prefect timing, and I have to say that I was surprised with the gameplay using the Kishi Xbox Edition. I didn't find any issues jumping, firing or grabbing the side of a tree or vine to move through the levels. Was it perfect, unfortunately not; however, I was able enjoy my time using it while playing Ori on my phone and was able to progress through the game during the time I played.

If you noticed a theme in my time with the games, it was that all of them played pretty well, but what is evident is that you will have to adjust to the more compact analog sticks. Xbox gamers are very accustomed to the analog sticks on the Xbox controller, so having to adjust to the joysticks on the Kishi is expected.

One of the biggest advantages of using the Razer Kishi Xbox Edition is the fact that it not only attaches to each end of your phone, but it also plugs into the USB-C port. Why would this be an advantage? Well, plugging directly into the USB-C allows very little, if any, input lag when playing. Using an actual Xbox controller (first or third party) occurs through a Bluetooth connection, and although Bluetooth has improved over the years, you will still find some slight lag when you play. There is also a pass-through charging port which allows you to charge your phone if the Kishi is attached to it.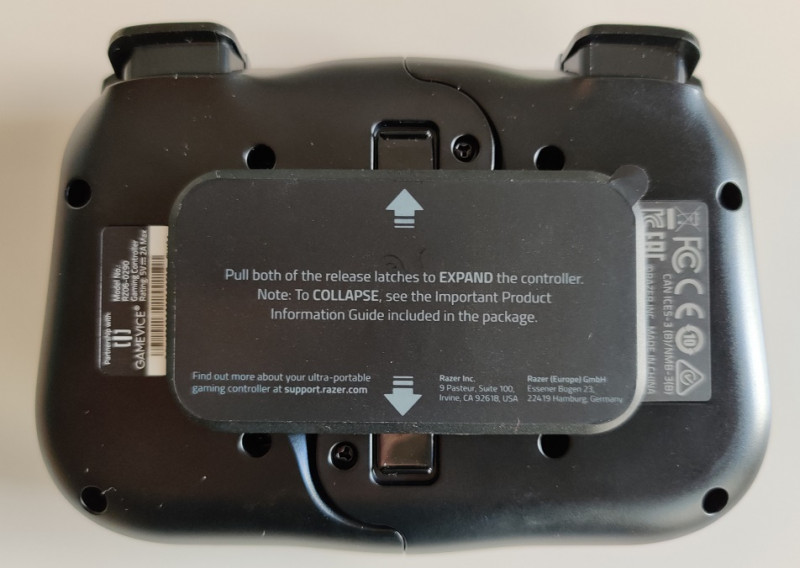 One more quick great feature to note here is that when using the Kishi Xbox Edition, you are not only limited to playing Xbox games using xCloud. You can also play regular mobile games that you download from a mobile store like Google Play. In essence, you are getting an xCloud controller, as well as a general game controller for Android based games.

So, the question of the day is: "Is the Razer Kishi Xbox Edition worth the money?" In the end, I would have to say yes, if you can part with that kind of coin. There are other ways to use xCloud on your phone without the Kishi, but I truly believe that if you are looking for the closest thing to a portable Xbox device, then pairing your phone with Razer's mobile controller is the indeed the closest you will get. Sure, you can use a regular Xbox controller and clip your phone to it, but that is quite heavy to game long on, while the Kishi is much lighter. And if you can't afford the Xbox Edition, you could always look at the less expensive non-Xbox branded Kishi too.

OVERALL SCORE - 8.5/10