Review: SteelSeries Arctis 1 Wireless for Xbox
by Kirby Yablonski







Specificiations

- MSRP: $119.99 (CDN) ($99.99 USD)
- Compatible with Xbox One platform and Xbox Series X|S
- Also Compatible with PS, Switch, and Android
- Detachable Boom Microphone
- Microphone: Bidirectional Noise-Cancelling
- Speakers: 40mm Drivers
- Frequency Response: 20 - 20000 Hz
- Sensitivity: 98 dBSPL
- Impedance: 32 Ohm

A few months ago I put together an article highlighting gaming gear for those Xbox gamers who may want to take their console on the road with them. Amongst the list of items was the Arctis 1 Wireless for Xbox headphones from SteelSeries. Although I had not reviewed them, the fact that they included the same speaker drivers that are in the Arctis 9X, I had faith that they were worth the affordable price. Well, fast forward to today and I have lots of time to put them through their paces, using my Xbox Series X. As an added 'benefit', this headset can also be used on your PC, Nintendo Switch and Android Phone. How is this possible? Well, by using their own micro-USB adapter, a little accessory that I have come to think is very magical.

In the box you will find the headset itself, the micro-USB adapter, a USB cable that you can use to plug in the adapter to your Xbox, a charging cable, the detachable boom microphone and of course some various information pamphlets. The headset is clean and very pleasing to the eye. It is black in colour with a green weblike pattern found on the mesh that covers the drivers. The earcups have cloth covered foam which wraps around each cup providing a comfortable and breathable seal over your ears. I found the isolation of sound is good, but not perfect, given the material, but it really doesn't hurt the sound quality that much and people around you won't hear the in-game audio. Pairing your headset is as simple as plugging in the USB cable into your Xbox, the plugging the USB-C adapter, then BOOM, you are ready to go. It is also like this with the other platforms you can use the headset with.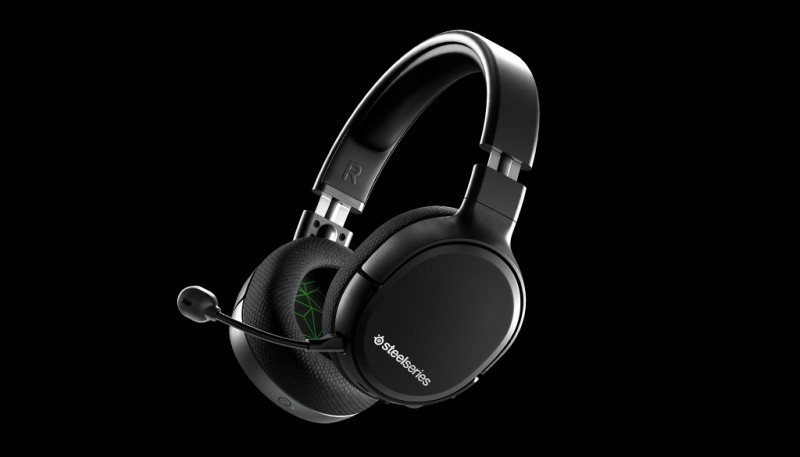 As I do with all my headset reviews, I test them with a few of my go-to games that have a mix of what I consider great sound. Destiny 2 is my main testing material, not only because of the sound effects and music, but also because I am heavily invested in playing it. PGA Tour 2K21 is another game I have been playing recently, as the sanctity of the virtual golf courses is a break from the hectic action of action and FPS games. To wrap things up, I played some Minecraft Dungeons and Borderlands 3.

I had faith going into this review that the headset would perform admirably given that it uses the same speaker drivers as the Arctis 9X, and I was not disappointed. All the games that I played had a well-balanced sound stage and I found I ran into little, if any, distortion no matter I played. The music of Destiny 2 once again shined for me, as the impact and clarity that it had, all while getting in on the action fighting the various enemies, was impressive. Sure, it is not high-end quality, but it is damn good for its class. The same goes for Borderlands 3. It is a game that has some crazy characters, weapons and levels, and the sound that comes along with all of it was reproduced very well. From the dialog that your character speaks while in battle to the sounds of guns blazing, grenades exploding and enemies screaming as they charge towards you, again, there was no muddiness, little to no distortion, and nothing overpowered another in the audio area.

Minecraft Dungeons is a game that I like to play now and then as it is surprisingly beautiful and has the sound to match. When listening to the game through the Arctis 1 Wireless I found that I was immersed in the worlds I explored. Again, while not reference quality, the sounds of all the various enemies and their attacks to the sounds of my own footsteps and weapons I used, all was clear and concise. As you venture across mountains, deserts, forested areas and even lush jungles, the sounds of wind blowing sand or blowing through mountainous caverns was clear, while the sounds of waterfalls 'falling' and rivers flowing was just as evident.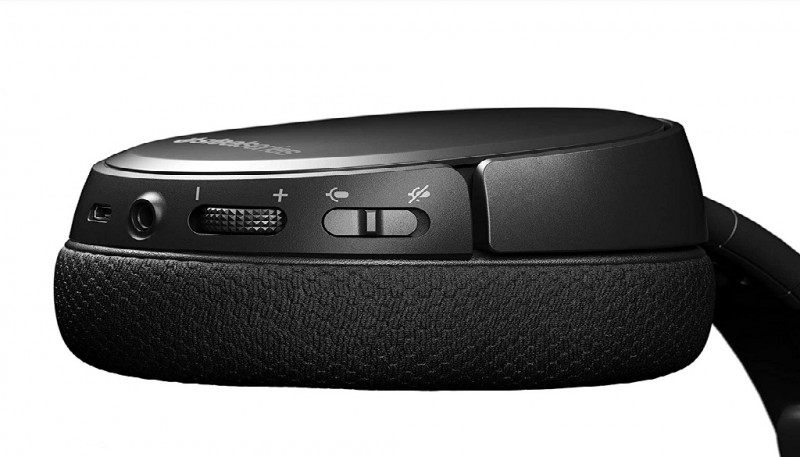 The last game I played was PGA Tour 2K21. It is a game that allows me to test the 'little' things in the areas of audio, plus it's a more relaxing game to play. I was impressed by the accuracy of the sounds. From hitting off the tee with a driver to chipping out of the weeds with a pitching wedge, the various clubs striking the ball was very noticeable, and as the ball hit the green and rolled the sounds of the crowd or commentators blended in well. You'll also notice the environmental sounds on various courses, such as the wind blowing, the surf hitting the shore (e.g. Pebble Beach) to the sounds of streams flowing or even fountains spraying water. All what was offered was blended well the audio was good enough to make you feel like you just may be on the actual 'links'.

I hit up Spotify on my Xbox Series X to check out how the headset handled some music, and again, no complaints here. While I didn't play any one album per se, I did play some auto generated playlists that were well mixed. From Top 40, EDM, classic rock to a bit of guitar heavy hard rock, the Arctis 1 Wireless handled it all. For me what was most evident was that all different genres managed to sound solid, with nothing overpowering one or the other, and the 40mm speakers were able to handle the various audio tones with ease. There was clarity and separation, just keep your expectations realistic, as they are not a top tier set of headphones, but they are not bottom tier either, as they produced a very good soundstage when listening to music for its range.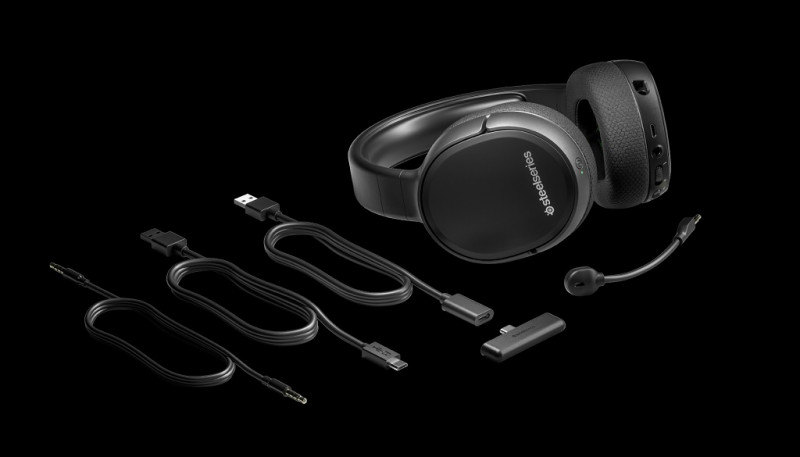 Given that the Xbox platform is a good multimedia device, I had to check out some Netflix or Amazon Prime. For me, I just went through a few scenes of movies or series that I have or that I am currently enjoying. The best way for me to define the headset in this area is to just sum up the fact that it holds a place for using it watching various streaming services. From the fast paced and explosion laden action genre, narrative and dialog driven drama genre, to any series that relies on strictly dialog for their story or comedic ways (e.g. The Office, Superstore, Upload, etc.), you'll find that all sound manages to come across in the way the source material is meant to.

A few more things to touch on before we are done here. The Arctis 1 Wireless can reproduce some surround sound using the free Windows Sonic feature on the Xbox. You do get a sense of directionality around you; however, Windows Sonic is a virtual surround sound feature so it can only replicate so much. I played online during my time reviewing the headset and most folks had no problem hearing me, and the noise cancelling microphone did a good job keeping external sound out. In terms of battery life, SteelSeries claims 20 hours, and I would have to agree with them, as I found that I was using them a minimum of 2-4 hours a day every day of the week between charges.

So, what is the bottom line you ask? Well, given the $119.00 (CDN) price, you really cannot go wrong with this headset. It looks good, sounds good and has so many uses. Although we only tested it on the Xbox Series X, given the fact that you can also use the headset with the Nintendo Switch, PC, and Android phones, there is a lot of use to be had with the Arctis 1 Wireless for Xbox. If you are looking for a multiuse wireless headset for multiple platforms, you can't go wrong with this one.



OVERALL SCORE: 8.5 out of 10