Wasteland 3: The Battle of Steeltown DLC
by Adam Dileva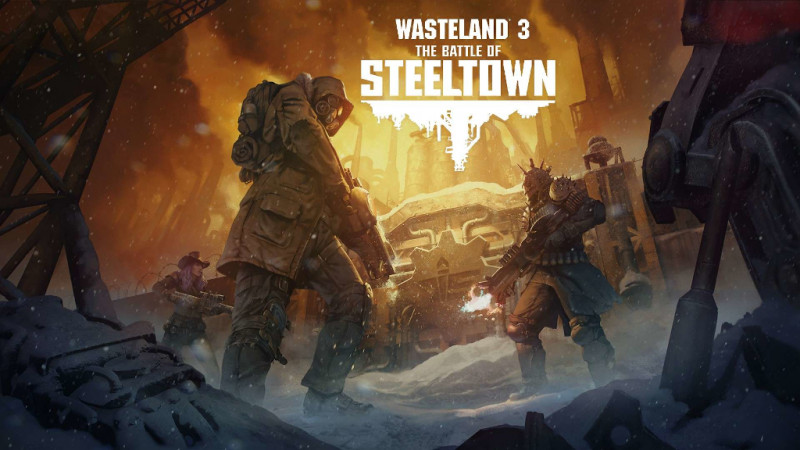 I somehow had poor judgement and passed over Wasteland 3 when it released just shy of a year ago. One of our other writers got to review the base game, which you can read HERE, and called it "one of the best CRPG experiences you can have". inXile Entertainment has now released their first narrative based DLC expansion for Wasteland 3, titled The Battle of Steeltown. I'll admit, I was a little hesitant to take on this review given that I hadn't played the base game itself, so I had to learn how to do that before delving into the Steeltown DLC content.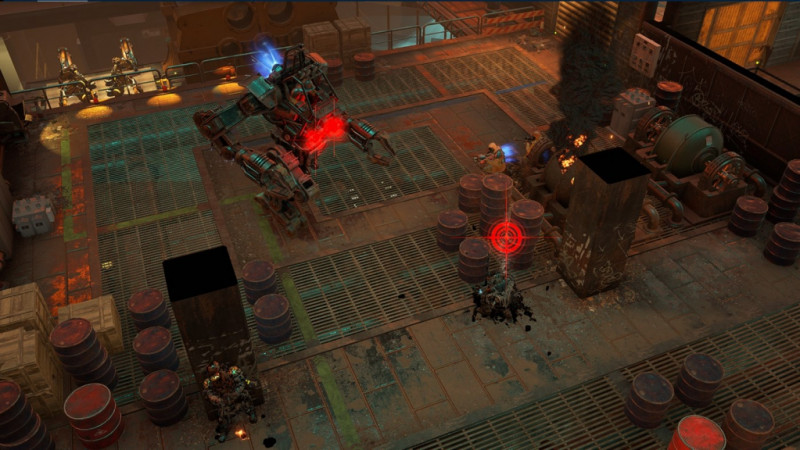 Thankfully this was already solved for me, as you first need to have a squad be at level 9 before being able to access Steeltown, meaning I had to play for a few hours and learn the core game itself before even getting to the new area. Accessing the DLC itself is quite painless, as you'll get a call on the radio once you gear up and hit the road in your trusty Kodiak to drive across Colorado once you reach level 9. Even better, all of the Steeltown content will scale based on your level, so I was able to take on a decent challenge at level 9, but your max characters will too, unable to simply single shot every encounter just because you've put countless hours into Wasteland 3 already.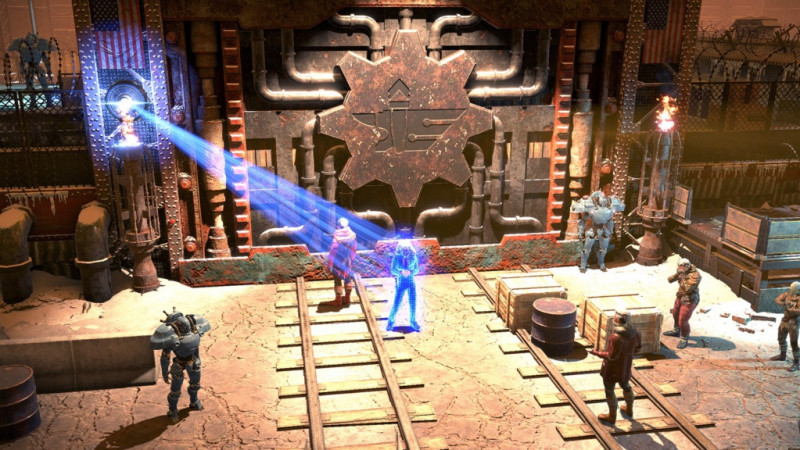 Like many other quests in Wasteland 3, Steeltown too will challenge you with choices, consequences and deciding actions based on your own morality. The Rangers are going to have to eventually make a decision who to back, if anyone, and your choices will actually matter, giving you one of a few different endings.

What I quite enjoyed was that the Steeltown DLC narrative actually blends into the main campaign quite nicely without feeling forced or completely separate either. Steeltown actually manufactures all the equipment the Patriarch utilizes to stay in power, from vehicles, weapons, armor and more. It seems something has happened at the town though, as deliveries from Steeltown have completely stopped suddenly, which is why you're sent to go investigate and get the factory up and running again for the Patriarch.



Steeltown's leader, Abigail Markham, seems to be giving many excuses as to why production has stopped, and it appears you came at just the right time. Workers are dying, missing, striking and the place is being raided by bandits on a regular basis. This has caused Steeltown to lock its doors to not only outsiders, but even the people living within its borders. You'll need to find another way to get in its doors somehow.

Once you've made introductions you come under attack from an ambush from bandits. This not only gets the action going from the opening moments, but also starts to teach you about a completely new combat mechanic that utilizes stackable status effects. Once you do make your way within Steeltown's walls and have a conversation with Markham, she tasks you with stopping the rebellion taking place down in the factory, but to solve it in a non-lethal manner. This too is a clever way to introduce another new combat mechanic that revolves around electric based weapons that stun and incapacitate, not kill.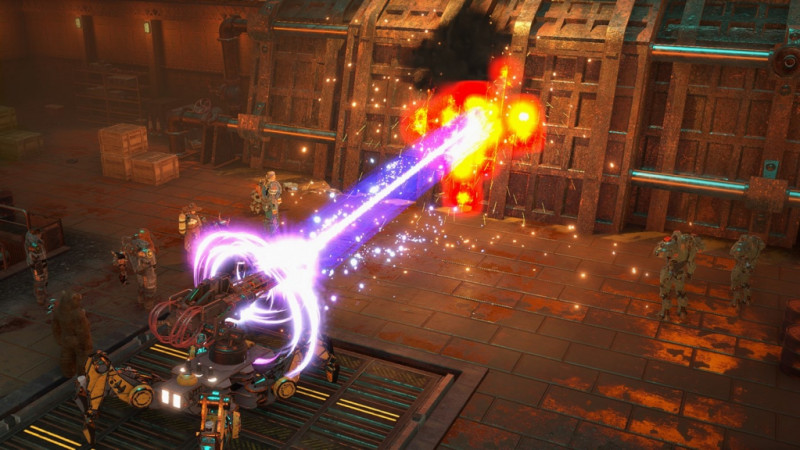 There's actually quite a few twists and turns, characters you meet and choices you'll need to make along the way. How you choose to get the factory up and running again will be up to you, but just like the rest of Wasteland 3, there will be consequences, good and bad, for your decisions. The writing it up to par with the base game itself, and the hilarity also is executed in a perfect way. More than a few times I laughed out loud at some of the jokes, comments and even loading screen tips like "The administration level of Steeltown is where things are administered." or "There are more 'hang in there' and 'It's always Friday' posters in the administration level than all of Colorado.".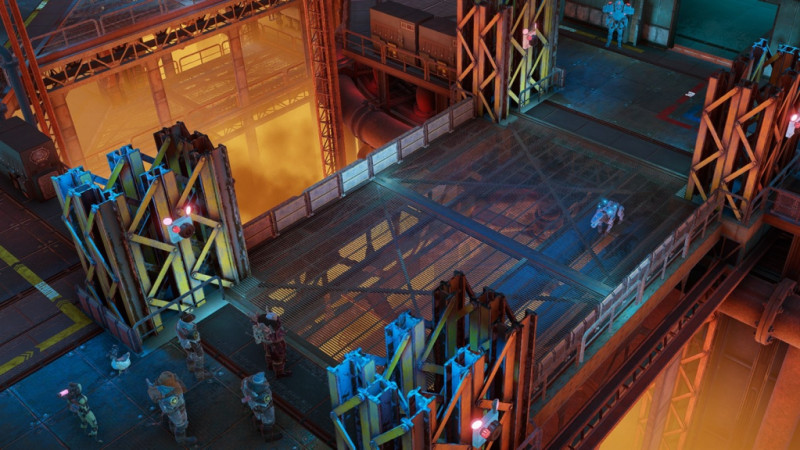 The new combat elements do change things up quite a bit, especially when robots start to use elemental shields, negating much of your damage for a short period of time. Of course if you decide to use the non-lethal weapons this too changes the gameplay quite drastically, adding a different layer of difficulty, especially since the raw damage on each weapon is quite low, almost forcing you to team up on enemies one at a time. You of course don't have to listen to Markham and follow her orders, but remember, once you make your bed, you'll need to lie in it.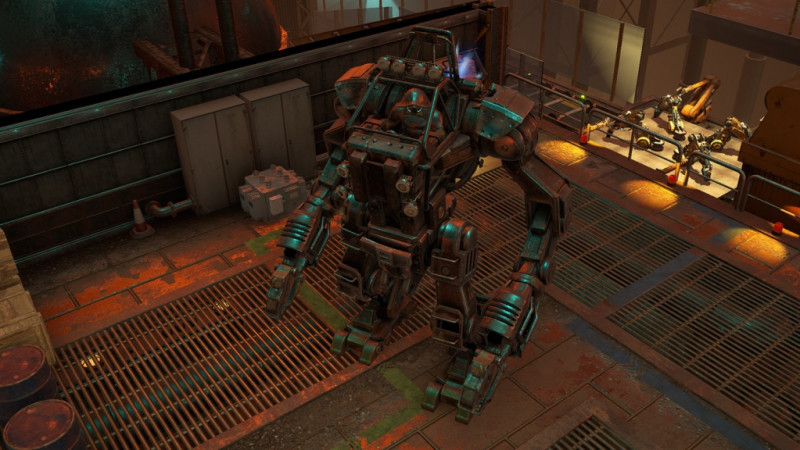 There are other new weapons that add status effects and armor as well that are quite decent for the level it scales you to. The only issue with all these new weapons and gear is that it's not much use outside of Steeltown once you get back to exploring Colorado for the most part. The later battles become more involved and in the 'boss fights' there's some fantastic music that plays in these main battles. One thing of note though that I found out the hard way is that if you do decide you're going to go the route of being non-lethal, you're going to have to dismiss your uncontrolled companions like pets and animals. Because they don't adhere to this ruleset they'll attack and kill enemies even if you don't want them to, but losing these can drastically alter your party makeup and strategies you've become accustomed to up until this point.

I'm quite glad that I had to review The Battle of Steeltown DLC for Wasteland 3, not only because it forced me to play a great game, but I quite enjoyed my time in Steeltown as well. There is of course a number of bugs I encountered along the way, nothing game breaking, but enough to make a mention of.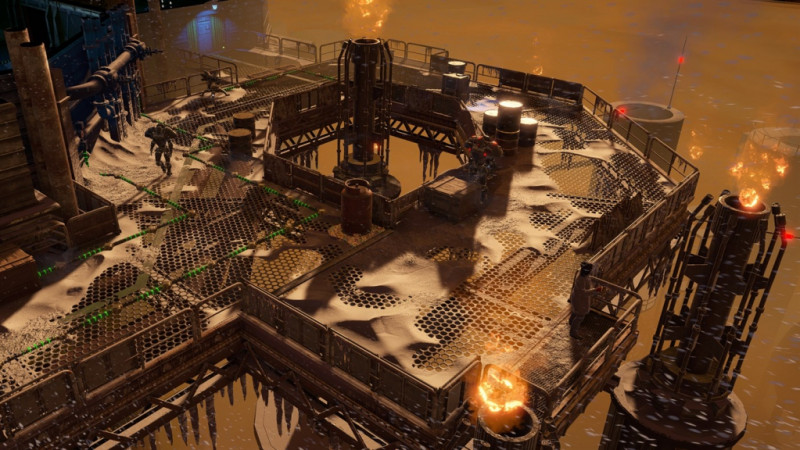 The amazing writing and humour more than made up for my frustrations, and while some might question the $19.99 CAD price point, it definitely felt like quality over quantity, as I was kept engaged until I had to make my final decisions of what to do with Steeltown in the end for the Patriarch. The base game is available on Game Pass, and if you end up enjoying it, The Battle of Steeltown DLC will give you a few more hours of enjoyment as well.



Overall: 7.5/10


**Wasteland 3: The Battle of Steeltown DLC was provided by the publisher and reviewed on an Xbox Series X**