Golf Club: Wasteland - Preview
by Adam Dileva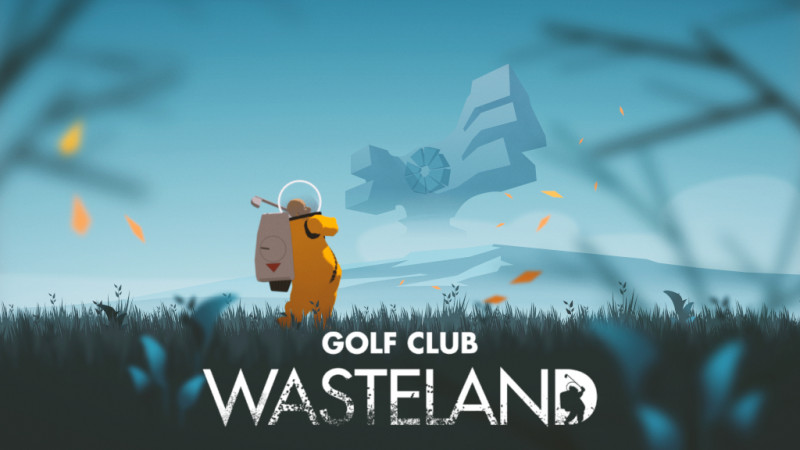 Demagog Studio has done something quite interesting; They've made a 2D platforming golf game, but one that has a narrative and meaningful message behind it. How is that possible you ask? For starters, Golf Club: Wasteland doesn't have a normal backdrop. Yes, it's on Earth, but this takes place long after the planet had been wiped out and humans have escaped to Mars to colonize. Now only the ultra-rich can afford to go to Earth for their favorite pastime, golfing.


It's a ridiculous premise, but the more I thought about it, it's completely something that we could all see happening. I mean, two of the richest men in the world literally just went to the edge of space privately due to their privilege and wealth, so this really isn't all that farfetched.



While Golf Club: Wasteland is still a few weeks away, due to release in early September, we were able to preview the PC version ahead of time to check it out. We were told that the experience would be essentially the same, so we played it with an Xbox Series X controller to try and get an idea for how it would play sitting on the couch. After a single playthrough, I was glad to have experienced Golf Club: Wasteland and will be looking forward to going for another round on Xbox when it launches there.

You are a lone golfer playing through various holes on Earth in your spacesuit while listening to a nostalgic radio signal from Mars. Between each hole you'll get snippets of backstory, of which I don't want to spoil given Golf Club: Wasteland's short playthrough of 35 holes. Basically Earth has been long abandoned due to climate change, natural disasters and the top 1% greed. Now that humans live on Mars, Earth has been relegated to a glorified golf course among its ruins instead of a home.




To prove that the ultra-rich run the world, even on Mars, the colony you're from is actually named Tesla City, but this also is a way that Golf Club: Wasteland makes its political stances without outright directly referencing anyone or organization. Faded neon lights still litter the apocalyptic remains of Earth buildings with "Covfefe" signs, Bitcoin references and other billboards and graffiti that mimic the times we live in now. It's a powerful statement done in a subtle way.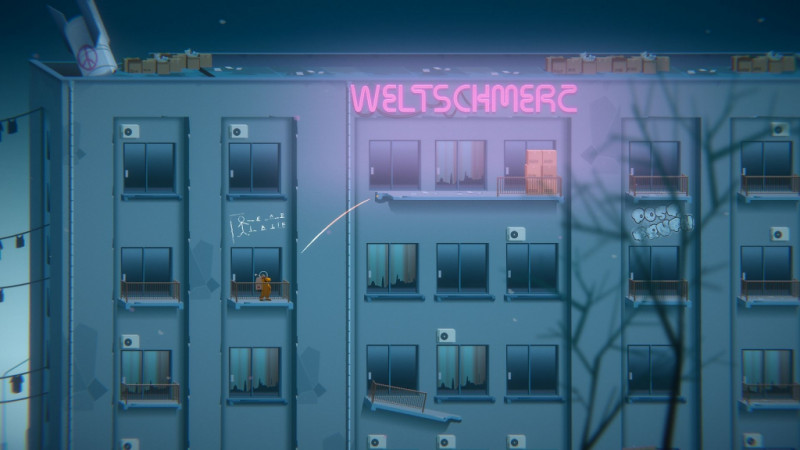 Each hole feels unique and has its own tone. The holes begin to feel almost like a puzzle as you'll sometimes have different options of how you want to reach the hole and find those perfect shots. Given that this is a 2D golf game, you can expect there to be shortcuts and other little tricks to find how to get the best scores possible.




The best part is that while you are tracked on your shots and score, it's not the emphasis on your first playthrough, to the point where your score isn't even shown on screen and there's no fanfare for doing well or penalties if you played a poor hole. This made for a very relaxing experience as I hit the links across abandoned buildings, swamps filled with radioactive materials and other oddities. This meant I could focus on my shots and appreciate the background visuals but also actually concentrate on the relaxing soundtrack from Radio Nostalgia.

For casual players wanting to simply enjoy a relaxing golfing experience, the Story Mode is where you'll want to spend your time. You'll earn backstory lore for holes you make par, but it's not forced and you can come back to any hole you want later on. Those that want to prove their worth as an astronaut golfer can try their luck in Challenge Mode. Here you're unable to move onto the next hole until you make it in Par. Sounds easy but some of the holes can be quite challenging until you figure them out. Lastly is Iron Mode. Here you're unable to make any mistakes and will need to basically play perfectly to complete.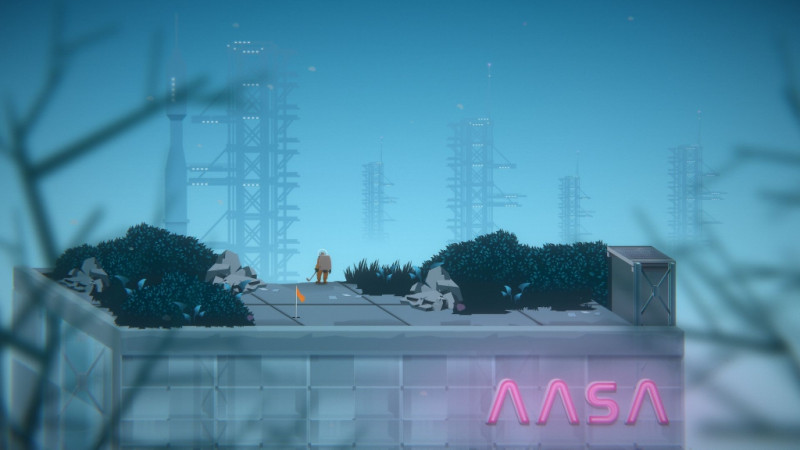 Most people will know how to golf, but the controls are quite simplistic. Basically you pull the Left Stick the opposite way you want to hit the ball and you'll see the aimer indicated with an arrow. Hit the button and you'll make the swing. Your golfer will automatically head to the ball with his jetpack once you've made your shot as well, so anyone really can pick it up and play without any need for confusing tutorials or button memorization.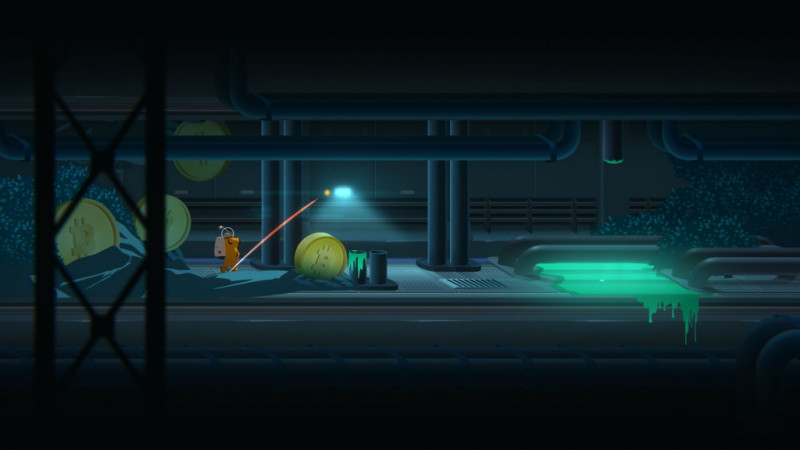 The Radio Nostalgia that plays throughout was probably the highlight of my Golf Club: Wasteland experience. The whole game has a relaxing tonality and the chill music only helps set the mood. The broadcast will also have short stories from survivors who tell interesting stories about their memories on Earth or how they got to Tesla City. The DJ has an ultra-smooth and relaxing tone and the audio couldn't have been any better.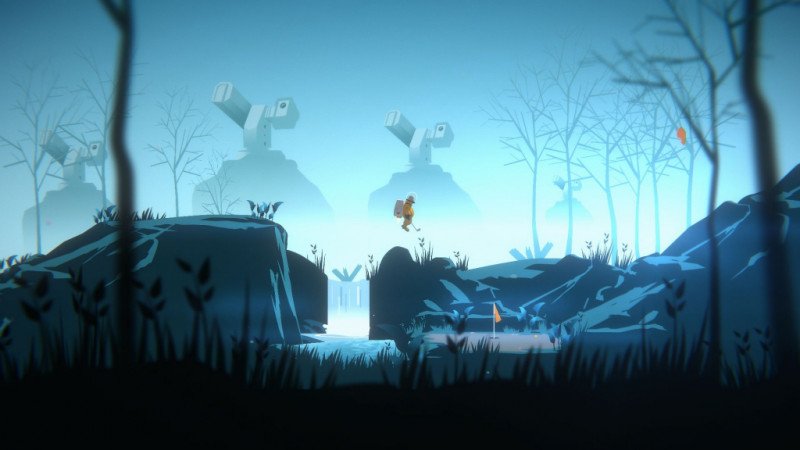 It's odd that for a golf game, the golfing aspect really isn't the main focus. Yes, that's what you'll be doing throughout playing, but the underlying message feels much more important here. The artistic style is basic but beautiful for taking place on a desolate planet, even when you see seagull crap on a monument where your next hole is located or a radioactive cow chilling in a deserted parking lot.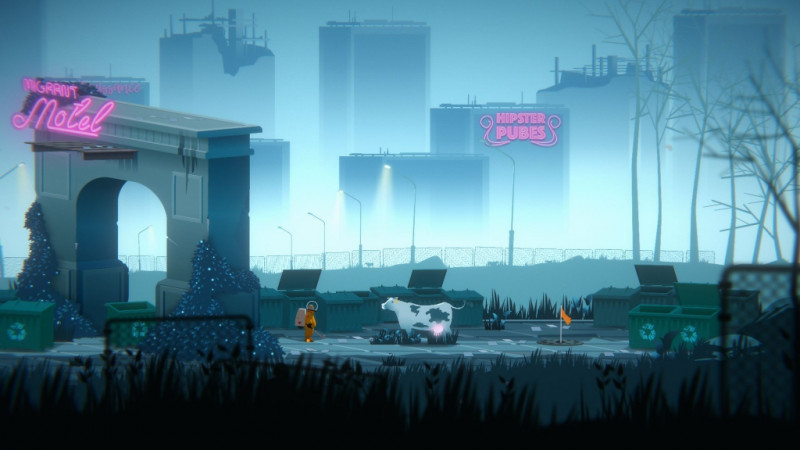 Golf Club: Wasteland's atmosphere is great and its relaxed vibe was something I looked forward to after a long day at work. The soundtrack is absolutely fantastic and made for a really unique golfing experience. Golf Club: Wasteland launches on Xbox and consoles September 3rd, 2021 and you can expect our full in-depth review shortly.

**Golf Club: Wasteland was provided by the publisher and previewed on PC with an Xbox Series X controller**