Outright Games Unwrapped - A Holiday Lineup for Kids
by Adam Dileva





Last week Outright Games had a special Unwrapped event, showcasing many of their titles coming out in the next little while before holiday. It's going to be a packed holiday with tons of big and mainstream releases, so we got to check out a handful of smaller games that might have otherwise gone unnoticed, geared towards the younger gamers in the home.

It's no secret or surprise that this holiday is going to be dominated by your Halo Infinite, Battlefield 2042, Diablo 2 Resurrected, Far Cry 6 and Forza Horizon 5 just to name a few, but we sometimes forget that our younger ones also enjoy playing games and sometimes might want something new and exciting as well. I have a young daughter, so when she sees a new game trailer based on a show or movie that she loves, she of course becomes excited for it, just as I do with my Halo's.

So we got to see, and try remotely hands on with a handful of titles that Outright Games is releasing this holiday. Outright Games' lineup is looking quite kid friendly, from releases like Blaze & the Monster Machines: Axel City Racers, PJ Masks: Heroes of the Night, Addams Family: Mansion Mayhem, PAW Patrol The Movie: Adventure City Calls, My Friend Peppa Pig and Fast & Furious Spy Racers: Rise of Sh1FT3R. We got some hands on time (remotely) with a few of the games, so let's dive right in.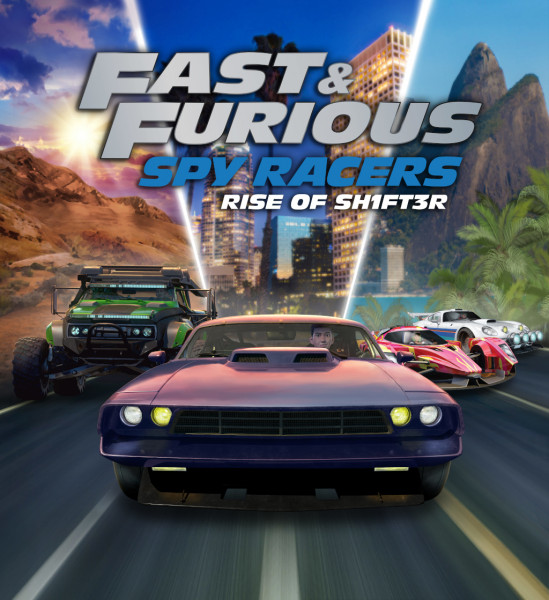 Fast & Furious Spy Racers: Rise of Sh1FT3R – November 5




This is what was shown first, clearly one of the titles Outright Games is most excited for in their holiday lineup. I actually just recently did a binge watch of all the Fast and Furious movies (don't judge), so my knowledge is up to snuff on the series' lore. Somehow I've been completely oblivious to the fact that there's currently 5 seasons of an animated spinoff series on Netflix titled Fast & Furious: Spy Racers (so now I know what my next show binge is going to be).

In Fast & Furious Spy Racers: Rise of Sh1FT3R, you'll be trying to infiltrate an underground racing team to stop the evil SHIFTER. Led by Tony Toretto, cousin of Dom from the movies, you're tasked with taking out the bad guys and trying to win the coveted and mysterious Shadowmaker vehicle. Now, this was a hands off demo, so we didn't get to try it for ourselves, but one of the developers was playing through some races as they explained the game to the group.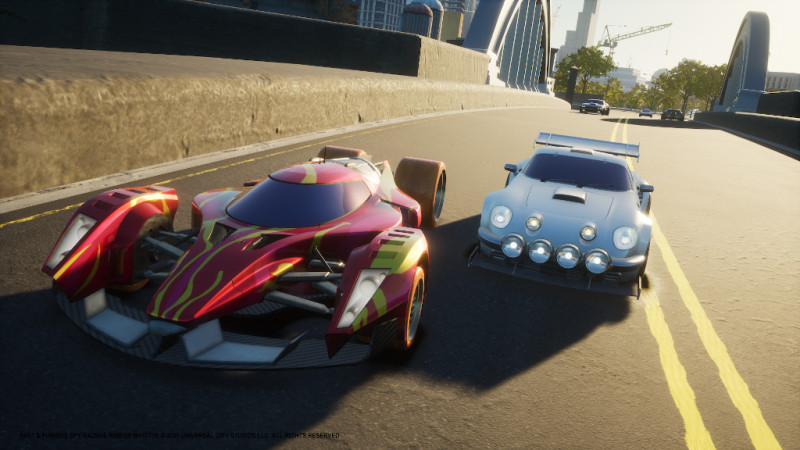 The Campaign is labelled Spy Tournament Mode, playable in single or co-op (splitscreen only). You'll take part in races in a variety of locations from LA, Brazil, Sahara, South Pacific and more with 17 tracks total. If you're a fan of the show you'll be happy to know that Tony, Echo, Layla and Cisco are here, some of which are even voiced by their actual voice actors from the show, adding some authenticity.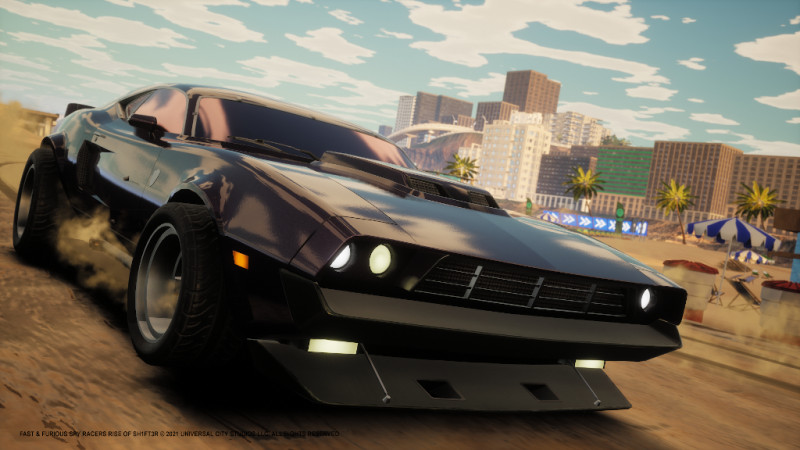 I initially didn't know what to expect, as I thought it might be a Fast and Furious type of racer but with a kid-like twist, but it's actually akin to something of a Mario Kart. You'll drift, overtake, take jumps and more crazy maneuvers to fill your energy bar. This bar can then be used to execute one of the four skills you have to attack or defend from other racers. The first three skills are shared and the same regardless of which racer you choose, but each racer's fourth ability is unique to them, adding some personality and strategic choices when racing. Many of these abilities are what you'd expect to find in a Mario Kart style game, like shooting paintballs that covers the screen of the driver you hit or dropping a mine that will slow down your opponents.

This is Fast and Furious though, so you can expect crazy powerful and exotic looking cars with plenty of shortcuts and drifting to be had if you want to win. As you win races you'll earn Yoka Coins, allowing you to spend these on items for your Spy Racers HQ to add some personality to your home base. With 3 difficulty modes and online multiplayer support, I was actually quite intrigued from what I saw and actually want to try it out when it releases this November.








Blaze and the Monster Machines: Axle City Racers – October 1




Does your young one like colorful vehicles? What about Monster Trucks? Well, Blaze & the Monster Machines: Axel City Racers is exactly for them. Based on the Nickelodeon TV series 'Blaze and the Monster Machines', you can expect to race as eight playable characters from the show, including Blaze and Crusher. With 10 tracks to race in including Monster Dome and Axle City, kids will most likely love that the voice actors for Blaze, AJ and Crusher also return to add authenticity for the colorful racing game.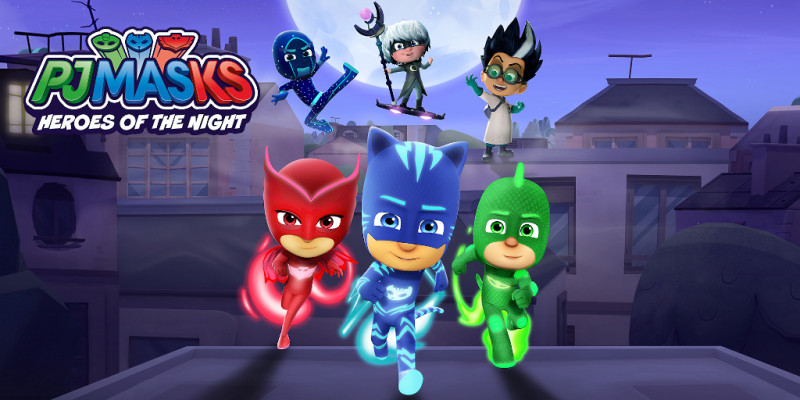 PJ Masks: Heroes of the Night – October 29




Set in the world of PJ Masks, Catboy, Owlette and Gekko are going to once again save the day by attempting to stop Romeo, Luna Girl and Night Ninja from their old tricks. This 3D action adventure will have you fighting crime with each of the kid's special abilities to take down the night-time baddies along the Rooftops, City Streets and other places. Looking as though it came right from the show, you can expect platforming, racing, finding secret collectables and other fun events to play.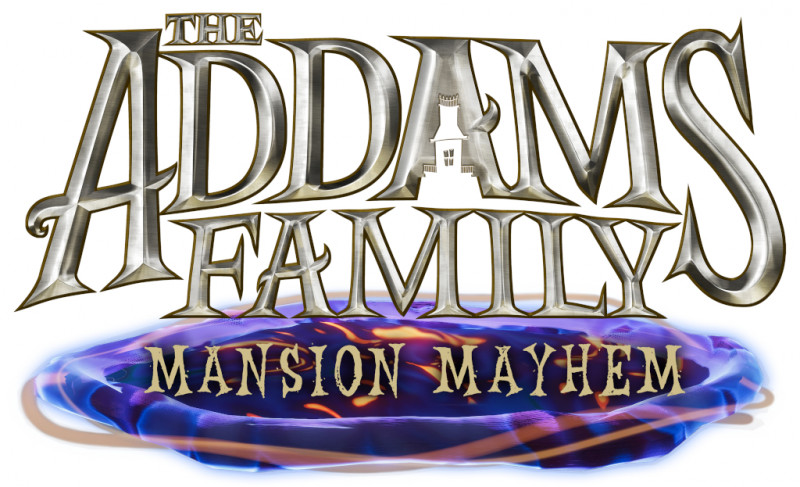 Addams Family: Mansion Mayhem - September 24




In Addams Family: Mansion Mayhem you'll play as Wednesday, Pugsley, Gomez or Morticia as you try to save their mansion in a 3D platforming adventure. Based on the animated movie, this original story revolves around the interesting and peculiar history of the Addams Family mansion as you try to stop a mysterious visitor from taking over. With up to four players you can play co-operatively or even compete against one another in minigames where you'll jump, bump and race your way to victory.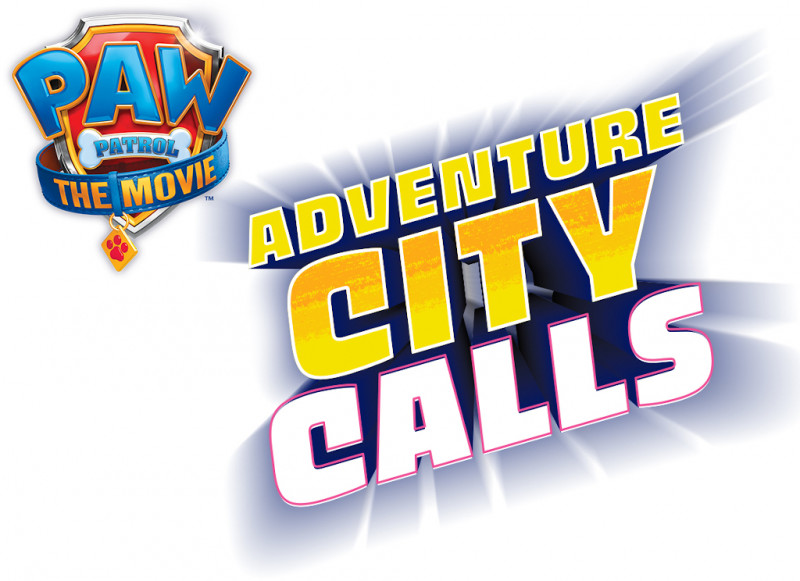 PAW Patrol The Movie: Adventure City Calls – Out Now




Out now, children that are fans of PAW Patrol will be excited to know that there's a new game based out on the new movie, PAW Patrol The Movie: Adventure City Calls. Play as your favorite characters Chase, Marshall, Skye or the newest pup, Liberty, each with their own unique abilities. Explore Adventure City as you try to stop Mayor Humdinger from trying to taking over for his own selfish plans. Use the pup's gadgets and vehicles as you progress, evening enjoying minigames and collectable treats along the way. Play solo or alongside a friend in this 3D platformer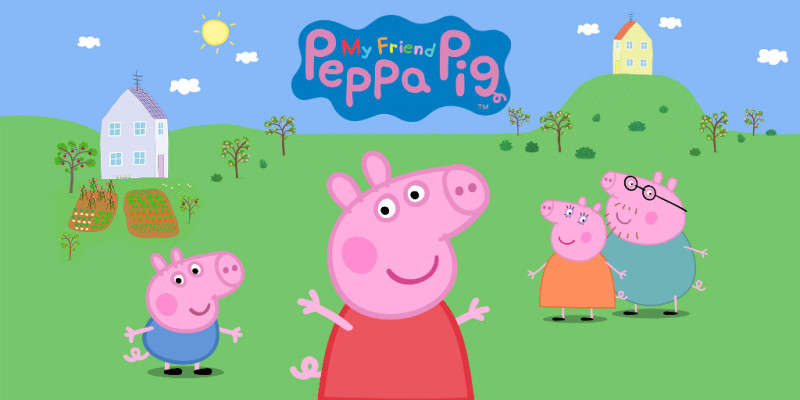 My Friend Peppa Pig – October 22



I saved the best for last, and one that I played for a short 30 minutes remotely, oddly wanting to have more time with it. Yes, I'm a grown man that is excited for Peppa Pig in the latest game My Friend Peppa Pig (again, don't judge). Meant for a much younger audience, anyone with young children will know how endearing and great the Peppa Pig show can be, and this game aims to deliver the same experience. First and foremost, My Friend Peppa Pig looks and sounds EXACTLY like the show. Without any button prompts on the screen I'd wager you wouldn't be able to tell the difference from the show or game. A lot of work has gone into making it look like an actual episode of the show, utilizing the same assets from the actual show as well.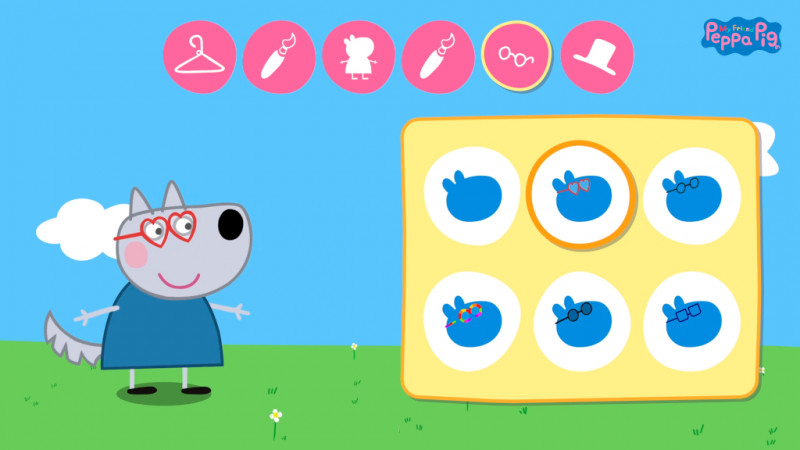 It's absolutely adorable and even the voice actors reprised their roles as their characters, so it's authentic as an experience as it gets. You begin by creating your own new character that's going to be Peppa's new friend, allowing you to explore their world at your own pace. You'll come across all of your favorite characters, from Peppa, George, Daddy Pig and more as you explore familiar scenes like Peppa's house, the Beach and more.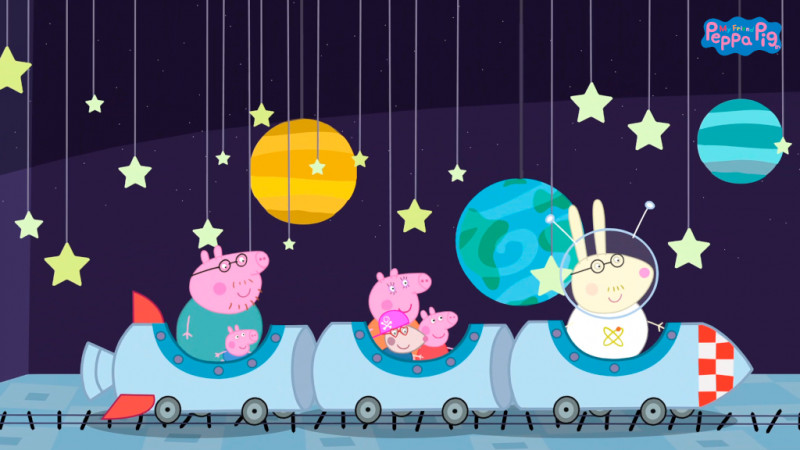 Definitely geared towards a much younger audience, children can explore a handful of different areas however they like and interact with all of their friends, even repeating game and events, like how I decided to save a turtle stuck up in a tree. Developers Petoons Studios has created an incredibly authentic recreation of Peppa's world and I have a feeling the target audience is going to absolutely love it.

So if you have any young children in the household that are gamers and are looking to find them something new to play, Outright Games is somewhere you'll want to start looking this holiday.

**Thanks to Outright Games for letting us take part of the event**