Turtle Beach Recon 500 Artic Camo
by Kirby Yablonski







Specifications:




Speakers - 60mm EclipseTM Dual Drivers with Neodymium magnets


Speaker Frequency Response - 20Hz - 20kHz


Mic Design - Removable TruSpeakTM Uni-Directional Noise-Cancelling Mic


Earcup Design - Over-Ear (Closed)


Ear Cushion Material - Athletic Weave Fabric with Memory Foam


Input - 3.5 Jack Connection: Xbox Series X|S & Xbox One (can also use with other gaming platforms)


Also works great with PC: 3.5mm or 3.5mm + PC Splitter Cable (Sold Separately)


Cable Length - 4' / 1.3m Braided Cable with 3.5mm Connection




Audio has become one of the more important features in video gaming. Sure, graphics and gameplay are important too, but if you pay attention to many games today you will no doubt appreciate the work that has gone into a game's sound. There are many ways to appreciate the hard work that goes into a game's audio, from expensive speakers, full surround set-ups, to the use of headphones. In terms of the latter, headphone companies have been producing some great products, and at all cost levels too. Turtle Beach is one such company, as they have put in the work to make both budget conscious and high-end headsets. We were given a chance to review the Turtle Beach Recon 500 headset, a more budget sensible set of cans that performed really well.




When you first pick up the box with the headset in it you'll notice how light it is and how it almost feels like there is not an actual headset in it. That is because the headset weighs just over 12 ounces (12.32 to be exact), which is very light. Open the box and you will find the headset, detachable microphone, a quick start guide and of course the traditional Turtle Beach sticker. Simple contents equal simple packaging.

We were sent the Arctic Camo version. Now I usually don't like the 'camo' look, but I have to say that I was surprised with how good it looked here. Given that the term 'Arctic' is in the description, the headset relies on grey and white colouring throughout. The earcup shells have the actual camo pattern while the cloth memory foam and the material covering the actual speakers are strictly grey in colour. The headband is white in colour with grey padding. The contrast in the white and differing greys is eye catching. The detachable microphone is also grey in colour.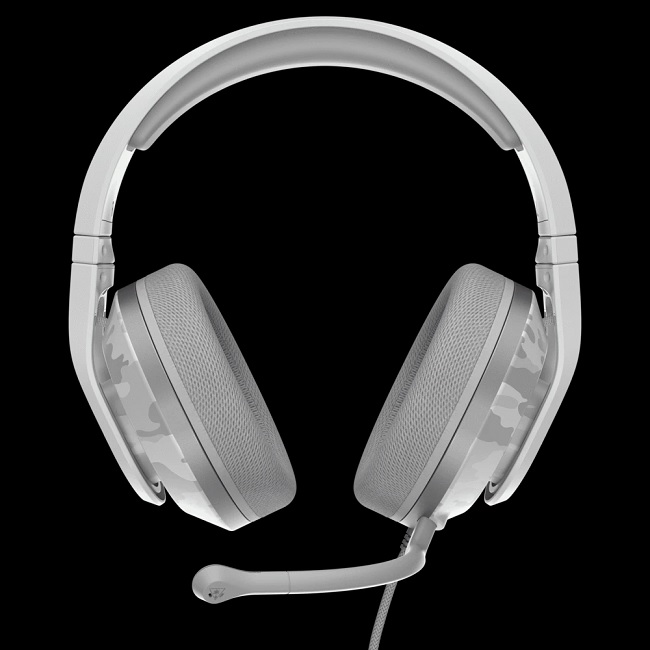 Wearing the headset for long periods of time was quite enjoyable. Given the weight, you don't feel like you are wearing a cumbersome or 'meaty' headset, and the breathable mesh allowed my ears to stay relatively cool. I wear glasses and even having the foam covered cups press down on my glasses arms did not make it uncomfortable to wear, which is a plus, as some budget oriented headphones don't take into consideration people who may wear glasses.

Given the Recon 500's cost conscious approach, they are a wired headset that plugs in to the Xbox One or Series X|S controller using a 3.5mm plug. One of the main features that Turtle Beach touts with this headset is that it features new 60mm Eclipse Drivers. Given that this is an entry-level type of headset, I was not expecting them to use newly designed speakers in it. But how does it sound?

In simple terms, it is a solid sounding headset. Playing Destiny 2, I headed into PvP for a little bit, and during my time I was impressed. The sound was clear, crisp, and relatively well balanced. As this is a wired headset, I utilized the Window Sonic virtual surround on my Xbox Series X. The sounds of various guardians running around corners, shooting different types of weapons, throwing grenades or using various forms of their 'supers' was notable. While I found there was some level of directionality, it wasn't as pinpoint with other headsets I have used. Now granted, those headsets are meant to have better surround sound, so it's not so much of a criticism, but more of a point to note.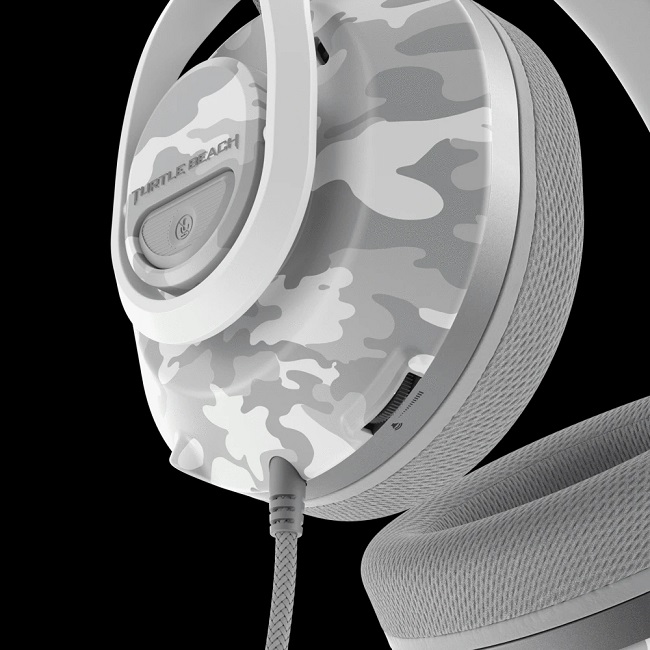 I loaded up Borderlands 3, a game that I hadn't played in a long time. The crazy dialog of various enemies was clear, the explosions had 'oomph' to them, and the various weapons sounded notably different from one another, which they should. Again, directionality was there, but not has heavy as other surround sound headphones. The game's crazy soundtrack and sound effects were clear and center here, and there was no distortion when volume was moved to the higher levels.

The sound quality of the Recon 500 as a whole is very good, with ample treble along with a prevalent use of bass. Some people may find that the bass can be a little heavy, but not so much as to overtake all the highs and mid-bass that also make up a game's sound. You'll find that as you play any of the games in your library, audio is enjoyable through these budget conscious headphones, which is one of the most important things when gaming.

The detachable microphone is really good for a headset of this price. It was clear, concise, and people I played online with said that I generally sounded like me. There were no volume issues with those listening to me. You may find that the microphone is difficult to adjust, as it is that it is very sturdy, almost too sturdy, which can make it a little tough to get to one's liking, but hey, that is a minor issue here.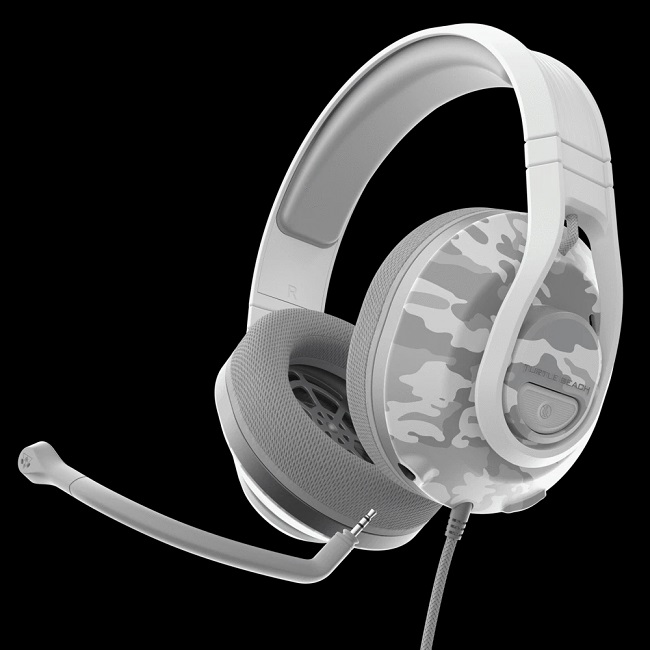 I do have a minor criticism or two. The first is that they are a little too barebones. If I had to add one feature that would make the Recon 500 a better headset, it would be Game/Chat voice controls somewhere on the headset. Having to go into the Xbox settings can be a drag, especially if you are in the middle of a game and find a need to adjust the volume to you can hear your online friends talk.

The other issue is not a big one, but something that is worth noting. If you are looking to keep the game sound in, and the outside sound out, the earcup seals are made of a mesh cloth. Why is this notable? Well, it doesn't lock sound in or out. So you will need to be mindful of turning the volume up. For me personally, I didn't mind this as I was able to hear when my wife yelled for my attention and getting me to do something.

Ok, I think I have done enough rambling for now. I can't help but recommend the Turtle Beach Recon 500 Arctic Camo headset for the Xbox platform of consoles. It has solid sound, it is so lightweight you can wear it for hours at a time and the Arctic Camo looks good too. Sure, you'll have to adjust your Game/Chat sound within the Xbox settings, but once you dial it in it is smooth sailing. At the end of the day, the price of admission along with the quality of sound and comfort outweigh the few criticisms I have.



OVERALL SCORE - 8.5 out of 10

**A retail unit was provided to Xbox Addict for the purposes of this review**