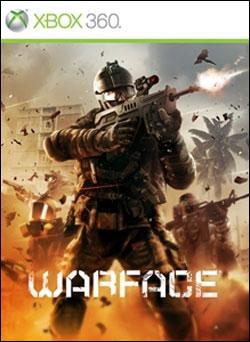 Warface
by Adam Dileva

February 14, 2014

These days when you make a free to play game, you have a few extra hurdles you need to clear to be successful. One of the main ones is to not only prove that your game is free to play (if it's labeled so), but to convince the player base that it isn't pay to win that a lot of these free to play games like to support. Another hurdle is that generally free to play games are somewhat looked down upon, as they are obviously not your AAA content that the major games give us, but this is supplemented by the fee-less entry barrier. Some games have done well with the free to play model such as Blacklight Retribution, and even Xbox 360 titles like World of Tanks and Happy Wars. Warface is attempting to be one of the go-to titles for free to play on Xbox 360, provided you have an Xbox Live Gold membership to play.


Warface runs on the powerful Crytek CryEngine, which you probably know from Crysis, Far Cry, and Ryse, among others. This engine is most known for its amazing graphical fidelity, so I had high hopes that maybe Warface would look stunning, even for a free to play title. Maybe it's because it's in an early beta, but it's simply not quite there yet; again, this is a beta and nothing is final yet so it's hard to hold it against it.


Released for PC last year, Warface is finally undergoing its public open beta on Xbox 360 and brings classic competitive warfare but also an interesting cooperative experience for up to five players as well. The beta gives us access to all four classes (Rifleman, Medic, Sniper, and Engineer) with unique abilities and a handful of maps.


Each class plays differently and has access to different equipment, but that's once you unlock the classes themselves. For some this might seem like a pain, as I wanted to play Medic right away, but had to either complete a co-op mission or play for 30 minutes to unlock the class. Rifleman is what most players seem to tend to play in all of the matches I played in (though that's probably because figuring out how to switch simple things like your class and equipment is a chore at the moment) and they serve as the primary firepower for your team. They can dish out ammo boxes to themselves or teammates, but it's not like other games where they throw the box on the ground and is forgotten, they need to stay nearby the player they want to refill.


Medics primarily use shotguns and like any good medic, can heal themselves and teammates when needed. A medic or two is absolutely vital when playing the harder difficulty co-op missions. Engineers use sub machineguns but also can plant claymores that tend to rack up quite a few kills, as they are difficult to see in the heat of battle. They also get the ability to repair teammate's armor, so having one on the team is always beneficial. Last are the snipers, who do what they do best; stand well behind everyone and pick off enemies as they can from afar.


Like almost any other shooter, you can crouch and prone, but you can also do a running knee slide which makes you a much harder target to hit when being chased or coming around a corner. While it's awesome getting a sliding headshot, it's also quite difficult to aim reliably while doing so. Many of the maps have higher elevations which are vital to winning, but can only be accessed when you and a teammate help vault each other up a high wall or obstacle.


While the game is free to play (with Xbox Live Gold), Warface employs a store where weapons, gear, and other items can be bought with either the in game currency you accumulate (very slowly) by playing matches), or by spending actual money to purchase credits to get a fast track to some of the better gear. While none of these items are unbalanced, saving up for the better gear with in game money takes an extremely long time, so you're always tempted to maybe just spend a few bucks here and there. It's not pay to win by any means, but I hope the balancing and cash giving gets bumped up by the time the full release hits.


The developers have specifically said that once the game launches, gamers can expect a continuous stream of new content that will consist of new maps, guns, and other items. Obviously this is left to be seen until the game launches, but given that these DLC items will be free, they may be able to do well in the free to play genre.


While Warface is in early beta and anything can change, I had fun with my time in it, regardless of the numerous bugs and lackluster visuals. I take it for face value, as things can drastically change by launch and I have high hopes because the PC version did look quite decent as well. If you're interested in trying the Warface beta, make sure you sign up at www.warface.com/xbox and keep your sights here on Xboxaddict for when the game fully launches for a thorough review.