Preview of Elder Scrolls V: Skyrim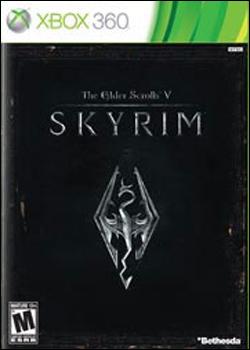 Elder Scrolls V: Skyrim
by Brent Roberts

June 14, 2011

Greetings Dragonborn, please sit down and listen to my tale. A tale of adventure, a tale of discovery, a tale of lore and magic, of giants and dragons, for this is the tale of Elder Scrolls: Skyrim. Follow me now on our quest as we illuminate the heavens above and search for answers within the stars. Our journey begins in the northern realm of Tamriel, in the land of Skyrim. Ages ago before your ancestors the people of Skyrim revered the power, might, and wisdom of the dragons, but since then the purist beliefs have become tainted and thus brings us to you great Dragonborn for now Skyrim is in need of your help for the dragons have returned, and now all of Skyrim is under attack. The King of Skyrim lay slain and now the entire land has been thrust into a danger that not only threatens Skyrim, but all of Tamriel. With a constant battle for the unclaimed throne, the people of Skyrim have waited for their hero, one that can decipher the cryptic language of the dragons and bring peace to the land. Before you venture off into the lands ahead, let us prepare yourself for the trials that lay before you. It is time Dragonborn, time to find your Voice. Let us begin...


As before the control scheme is very similar in allowing you to venture throughout the lands in either first or third person perspectives, however, there are new innovations to be found within the borders of Skyrim that can be used to your advantage. For starters your path will always be readily available as now you can chose to have your map as a transparent overlay thus aiding you in trying to find your way in real time. You will also notice Dragonborn that your options for combat have also increased. Now, not only can you can duel wield any one handed weapon, but you can also duel wield spells which can be combined to generate better effects. However, for all your potential with weapons and spells Dragonborn, you have yet to realize your true power, the power of your Voice. You may be asking what good a voice does. I talk every day and there is nothing special about that. Therein lays the reality Dragonborn, for it is the language of the dragons that you must learn. Through this power that runs through your veins, you have the power to learn the language of the dragons and harness a power unlike any has seen. Throughout your journey you shall be able to learn certain shouts of the dragon's language which will enable you to learn such feats as how to breathe fire like the scaled demons and even change the environment itself to aid in your quest. Knowledge is power Dragonborn, and this is knowledge that you must have.


All of this new power however, would be useless unless you took into account the importance of management of your skills, abilities, items, and weapons. To ease your troubles you will bear witness to a more streamlined interface than ever before. Now with the simple press of one button you will have access to your four point compass. This provides a more organized feel as now pressing right will open up a cascading menu of your inventory, through which you can interact with each individual item in various ways. Pressing left will open up your menu for your magical items and spells which will help guide you in their uses. Make sure Dragonborn that you heed this advice for all of it may be your guardian angel. Sometimes you may feel alone Dragonborn, but if you should press up in the compass menu you will get a glimpse of the heavens above and it is here amongst the stars where your character will grow and your skills will improve. There are three star systems that you will find in the heavens above and each correspond to a different faction such as the thief, the mage, and the warrior. Now within each of these systems you will notice various images or constellations that showcase skills that you may learn. Now pressing up directional pad will lead you to your alphabetical bookmarks. Now that you are free to a wider duel wield potential, you will notice that you are not limited to what you can bookmark as a favorite. Weapons, spells, items, and more can all be bookmarked for quick and easy access to your most utilized equipment. You are not limited as in times before so the amount of bookmarks you generate is completely up to you.


The beauty of Skyrim rests within your senses Dragonborn. As you traverse the lands your eyes will treated to a visual wonderland of beauty and danger. You will notice how everything has been improved to bring your eyes a graphic experience that they will never forget. Not only will your eyes bask in the beauty of the surrounding land, but your ears will become enveloped in a warm blanket of melodic bliss. Your adventure will take you to places only dreamed about and you will hear everything from the songs of angels to impending doom.

Now Dragonborn, you have the wisdom to begin your quest. What decisions and choices you make are up to you but I pray for the people of Skyrim that you look to the heavens and listen to your heart for guidance and knowledge. The fate of Skyrim and even the empire now rests on the one foretold by the Elder Scrolls. It is you Dragonborn, may the stars light your path to salvation.