Preview of MX vs. ATV: Untamed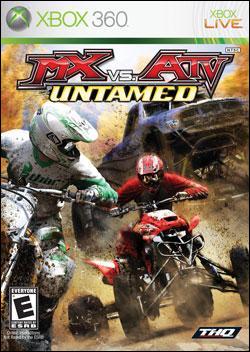 MX vs. ATV: Untamed
by Stephen Cameron

November 21, 2007


(Based on a preview build, not the demo)


Here's a little history lesson. Rainbow Studios/THQ has been notorious for many things, but the most notable, in my opinion, is making descent off-road racing titles. First there was the Motocross Madness series (PC only - And personal favorites), then the ATV Off-Road Fury series (PS2 only) and now the MX vs. ATV series. All of which I've personally enjoyed of the past few years.


The upcoming next-gen addition to that list is called MX vs. ATV Untamed, it introduces a variety of new features. First, the new X-Cross mode where it compiles eight series crossed into an off-road championship. Then we have the notorious championship mode, and a few new ones called "Own The Off-Road" and "MX vs ATV Rivalry".


The most important and noteworthy is the online component; apparently we'll be able to race up to twelve players at the same time on Xbox Live! Plus it has what lookes to be System Link support! In the past, the Unleashed series was plagued with terrible online multiplayer racing bugs, let's hope they've fixed these issues since. I couldn't really test this feature with the build I had.


As usual, the game hosts Motorcycles, ATVs, Monster Trucks, ORV Sports, Sand Rails, Golf Karts, Trophy Trucks, and Off-road buggies, the usual "bling"! Also, the graphics are a huge upgrade from their pervious titles, a true next-gen experience this time, finally!


They've now introduced three new game play mechanics, powerslide, whip and scrub. "What's a scrub? " You ask. It's actually known as a "Bubba Scrub". Google it. It's cool.


The bikes sounded a little glitchy, but let's remember, it was an early build. Let's hope they'll be fixing that too.


Overall, keep your eyes peeled for MX vs. ATV Untamed coming this holiday season, and our review.