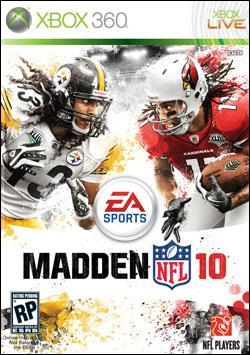 Madden NFL 10
by Rick Wallace

July 27, 2009

Football Fans Rejoice! That time of the year is upon us once again and what better way to kick off the NFL Season than with the newest iteration of the Madden Franchise. Behold Madden 10 in all its glory! A lot of new features and tweaks have been added to this year's game and from the early build I have been playing it seems as though they are features that are very welcomed but well overdue. The Madden Guys have changed everything from the running game to the games cover housing not one but two cover boys. Yes folks, you are not seeing things. Troy Polamalu and Larry Fitzgerald both grace the cover of Madden 10. With change like that, the game can't go wrong. Right? Well that's a discussion for the review coming on August 10th. For now I am going to discuss a few impressions but mostly touch on the new features and how they work. So sit back and check out what Madden 10 has in store for you when it pertains to features.


When it comes to presentation, Madden 10 has taken huge leaps and bounds forward. You'll get the feeling many times that you are watching an actual NFL Presentation of a game on TV. Madden 10 brings in new scripted animations such as Foam Fingers, Digital Cameras, Tailgating parties, Merchandise Booths, and much more. You'll have all new dynamic pre-game, halftime and post game presentations as well as the weekly Extra Point show in franchise mode. A full referee staff is back on the field and watch out because you can actually collide with them now. They will try to avoid you, but as we all know that does not always happen. TV Style presentation has been upgraded with plenty of overlays and statistical information as well. Tom Hammond and Cris Collinsworth are back and even Cris isn't as annoying as he can be. I actually enjoyed his color commentary and analysis.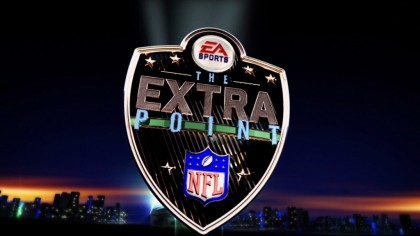 Madden 10 is chocked full of new features, animations, and gameplay. Probably one of the most anticipated features by most of the Madden community is the addition of the Online Franchise. The online franchise features real NFL scheduling, live drafts, player transactions, league message boards, and more. All of which can be managed from either your console, PC or even using a custom iPod App. Up to 32 people can participate in the franchise giving you the best experience possible as long as you have 32 active members of course. Of course there is an offline franchise mode as well which has the same options.


Another great addition to the series is the ability to play co-op with a friend online against the CPU. Sorry folks, this is only versus the CPU and not a human team versus human team. I am sure that is not too far off in the future and may actually make its appearance next year. The co-op function allows players to play separate positions on the field in an effort to work together to beat the CPU. You are not locked into a position throughout the game so you both can switch up where you would like to play each play. You'll play both sides of the ball, again having your choice of position before each play takes place. The co-op works great and uses custom camera angles related to your position on the field. A few times the cam seemed to be a little out of place or make it difficult to see your surroundings when focused on the ball. Many players will probably use online co-op to help their buddies attain some skills in Madden and learn the way of Madden Elite. So play this mode for fun or use it as a learning tool.


Moving on with the features we come to the Pro-Tak system. This system is an all new animation technology that provides unprecedented control over the outcome of every play. You'll drag opponents to the yardage marker or be gang tackled by up to 9 guys at once. You'll be able to fight for fumbles at the bottom of a pile, or maybe avoid the oncoming rush of defenders using the quarterback avoidance actions. While all these things are great and add to the game, I am a bit skeptical about turning a simulation football game into an arcade button mashing mini game fest. Why do I say this? Well the fight for the fumble feature is just that, a button mashing mini game. I understand what is trying to be done here and sure there are plenty of fumble pileups in the NFL that can go on for minutes it seems, but it just seems that in the game it's a gimmick more than anything.


Another great feature included in this year's game is the addition of "The Extra Point". This feature allows players to watch a weekly recap show of the past week's games and stats. They'll discuss players of the week as well as give outlooks on games coming up. The show has a network style appearance and is actually done quite well. Your hosts, Fran Charles and Alex Flanagan, will break down games and stats just as they would do when on the NFL Network. This feature really adds to the fun and excitement of playing through franchise mode. You do not have to watch the show as it's only an option given to you in the weekly franchise menu. You just have to push the Y button if you want to view it when it appears. So after the novelty wears off, you don't have to worry about being interrupted between each game by this feature. A very smart move I think because at some point the show will become repetitive in nature.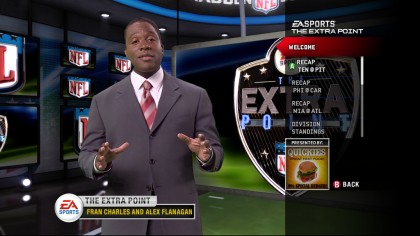 The visuals in Madden have been completely revamped. You'll have plenty of eye candy during each game such as 1st down measurements, refs pulling players off of pileups, authentic player movements such as QB throwing styles, and Authentic NFL player equipment and apparel to make you feel like you are truly playing on any given Sunday. Tackle and player animations are very well done and can be interrupted as they were in last year's game. You won't get caught up in an animation and run your player straight out of bounds. And to be more specific more than 1000 animations were removed and replaced from last year's game. And from my fact sheet here that means no more super-leaping swats and repetitive facemask tackles. There is even a fairly decent player momentum model used in the game which only adds more to the simulation style of the game. A new play calling interface is present and actually quite simple to get used to and use. There are also features added into the game to speed up gameplay such as when waiting to kick an extra point or field goal, you just begin movement of the stick no matter where the camera angle is and the play will start.


Of course I have only touched on the new major features added, and could go on and on about each one individually. But it's the gameplay I am sure everyone wants to hear about. Of course by this time many of you have had a chance to play the demo and have your own impressions. My impressions are that the game has been slowed down a little on the field which gives more of a simulation factor. With the new Pro-Tak system many real life situations are now in the game such as plays being called dead when forward progress is stopped. The trucking system is still in the game and dependent upon the style of runner and their individual player ratings they can be effective against gang tackling or be overwhelmed each time they are gang tackled. There are so many features added into the gameplay, so I will touch on a few of the major additions I experienced personally.


I have an issue with holding the ball to long when on offense and looking for receivers. Well this year, the Madden guys have given guys like me a little help. Now QB's have a Pressure Alert system which causes your controller to rumble when a defender gets near you in the pocket. I can tell you it works great and while I have still gotten sacked, it was due to the fact that no one was open to throw to and I just neglected to throw the ball away. Unfortunately, as you are being sacked you can still get rid of the ball, BUT, the ball thrown will be lame duck which can easily be picked off by a defender. Don't expect to throw a dart down the field as you are being taken to the ground.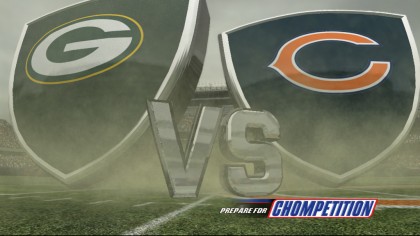 Let's discuss a few of the oddball things you will see added to the game. You'll find the newly popular Wildcat formation included in the game as well as Off Target Shotgun Snaps and Shotgun Hand Off which can be directly related to the Wildcat formation as well. New penalties have been added such as illegal forward passes and late hits out of bounds. You will see tipped balls at the line of scrimmage. Injuries in franchise mode have been increased to reflect the real life NFL and what they deal with week in and week out. And one of the coolest graphical features in the game is to be able to customize your uniforms on the field. So maybe you don't like the combination of pants and jersey? Well then switch it up before the game and make your own uniform out of the available options. The possibilities are almost endless.


While for the casual gamer there is not much downside to this game at this point. Where you may find some disappointment is with the simulation style players that expect everything to be perfect and true to life form. They will find over the top passes that wouldn't necessarily be caught in real life being made in the game. But hey, some unbelievable stuff has happened in the NFL over the last few Super Bowls, so anything is possible. Some of the ball carriers in the game can be a little super hero like at times and will bust through the biggest of gang tackles. But overall, without extreme nitpicking, even the simulation style ballers should find plenty of love for this game. With all the options in this game one can play it as simple or as complex as they like.


Madden 10 seems to have a new and old feel to it. A bit of retro gameplay and mechanics that made old retro Madden titles so good seems to have made their way back into the game. The play calling would be the most evident visual to support this and trust me, going old school is a very good thing sometimes. As I said earlier, the game we have been playing is pretty close to being final code and we have some great lasting impressions and feelings for the game. If I had to call it right now, I would say to folks to prepare themselves for the best Madden game to date, and I wouldn't hesitate in making that statement. You get all new much improved gameplay, graphics, presentation and online modes that will keep you busy for quite some time. Madden 10 is the closest most will get to a real life experience pertaining to the NFL. Stay tuned for our review of the game on August 10th!