Preview of Divinity II: Ego Draconis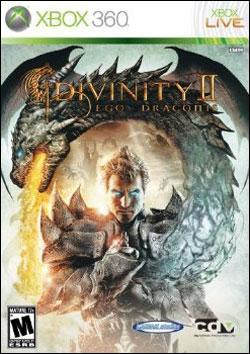 Divinity II: Ego Draconis
by Adam Dileva

December 28, 2009

If you were big into RPG's back in 2002 on the PC you would have heard or even played of Divine Divinity. It was a new IP that met some success and 8 years later, the true sequel is about to release titled; Divinity 2: Ego Draconis.


The story takes place in the same land of Rivellon and you begin as a Dragon Slayer who has vowed to protect the lands from the viscous and unmerciful Dragons that fly over the lands. Along with the Dragons, you also protect from their liege; the Dragon Knights.

As the story progresses you will meet many friends and even more foes, eventually crossing paths with one named Damien who is hell bent on punishing the lands for his lovers' murder.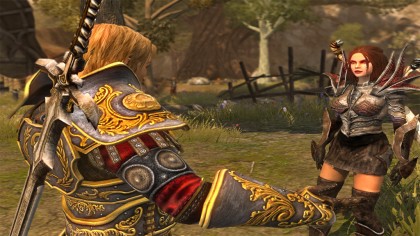 What makes this anticipated sequel stand out from other standard RPG's is quite a few new ideas that do sound quite interesting; time will only tell if they do work as well. The most noticeable newest addition is the ability to not only play as your completely customized character but to actually take on the form of a Dragon itself and reign fire down below from above.


Most games make you decide what type of class you'd like to play as (Warrior, Ranger, Mage) but what Divinity 2 does a little differently is how the skill trees work. While you do pick what weapon style you prefer the most (such as swords, bows, or magic), that in no way limits you to what other skills you can gain and learn. What this means is that you can make a completely custom class from all skill branches however you wish.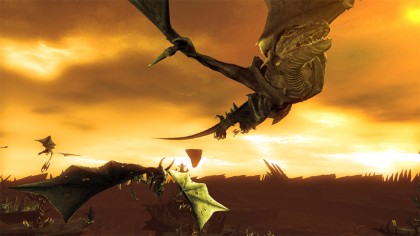 Want to be a sword wielding mage? How about a Ranger that is also proficient at close combat? What about a mix of everything and be a jack of all trades? Or completely max out one spec tree to become very specialized; it's completely up to you. Never being stuck with one skill tree is quite interesting as you can play around with a bit of everything should you wish.


Being a Dragon Hunter, you have the ability to mind read NPCs, but at a cost, and that cost is your XP points. What's interesting about this mechanic is that should you choose to, you can read peoples minds to open up more dialogue or even quests. Though be warned, you might not want to also know the truth one is thinking.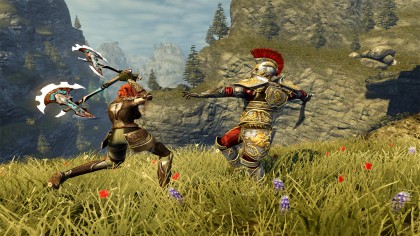 You also gain access to your own Battle Tower where you can do all your crafting and get up to other things such as creating your own creatures to do your bidding. You can create potions, level up your armor and weapons, and even more. Creating pets can also be customized to be made as a tank to take the damage for you, or as a healer to help you heal during those difficult boss fights.


Even some quests will have more than 20 different outcomes all based and depending on your actions and choices in the game along your way. With more than 60 hours of play promised it is worth checking out the demo on Xbox Live to see what you make of it as it is due out at the start of 2010. It has a big name to live up to its precursor, so here is to hoping it can keep its success going.