Preview of Red Dead Redemption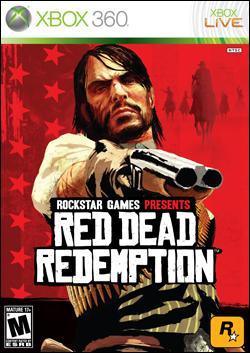 Red Dead Redemption
by Brent Roberts

April 16, 2010

Saddle up and get ready to ride into the wild west with Rockstar Games' upcoming release titled Red Dead Redemption. Set in the early 1900's and staged towards the end of the wild west and the first stages of a new modern society, Red Dead Redemption puts gamers into the boots of John Marston who we find is a semi-reformed bank robber and once member of an outlaw gang. Marston who was contempt with living out his days and raising his family gets drawn back into his old days and is forced to traverse the wild west to track down his old gang.


The wild west has never looked so beautiful and so deadly at the same time. Gamers will be amazed at the sheer mammoth size of the lands which span not only the southern United States but also northern regions of Mexico as well. Gamers will enjoy hours upon hours exploring the 3 massively expansive areas of the game: New Austin, West Elizabeth, and Nuevo Paraiso. With hundreds of characters, multiple towns spread across the vast countryside, and an environment that is constantly changing and threatening, Rockstar Games is bringing to the table a title that will forever define what the wild west really was.


Innovation is one area that Rockstar Games has always amazed gamers and Red Dead Redemption is no different. Attention to the smallest details is one of Rockstar Games' biggest successes. The physics engine has been extensively developed to bring one of the most life like experiences to your screen. Introduced in this game is the new "Dead Eye" targeting system which allows gamers to pinpoint their shots on their opponents. This feature isn't constant and takes time to recharge, so gamers will have to balance out when they decide to use this. From the muscles on your horse to new proprietary technology to produce amazing animations "on the fly", every detail of this game has been fined tuned to deliver the gamer an amazing experience.


There is so much to do in Red Dead Redemption that gamers will always find themselves with a plethora of options. From treasure hunting in the wilderness, helping citizens defend against bandits, participating in a civil war revolution, to collecting bounties by bringing the lawless to justice, gamers will always have plenty to enjoy. Your actions in these situations will determine your honor. Marston will gain honor by bringing back prisoners alive, helping other citizens against bandits and so forth. Just the same, he will loose honor by killing civilians, stealing horses, helping bandits and such. Now we all may have had dreams of being that tough wild west villain, but be careful because the townspeople can turn against you and then the gamer will find themselves on the "Wanted" posters. With every decision and interaction in Red Dead Redemption the gamer has full control and choice as to which side they wish to play.


Red Dead Redemption is full of constant things to see and interact with. Gamers can even watch the environment interact with itself, such as watching another townsperson get robbed by another NPC, or a wild animal rushing up and attacking your bounty. Rockstar Games has pumped hundreds of different possible interactions into this release, making every moment different but more importantly, making every moment feel authentic and real.


Rockstar Games has taken Red Dead Redemption's multiplayer to a whole new level. Included are the traditional "Deathmatch" and "Team Deathmatch", however, the excitement continues to grow in the new modes of "Gold Rush" and "Team Gold Rush" which is Rockstar Games' adaptation of "capture the flag" and the amazing "Free Roam" mode. The multiplayer experience also gets some impressive innovation with the formation of an up to eight player posse where you can take your friends and do a lot of things that you can do in single player. From taking on bandits, hunting animals, exploring for treasure and more, but be careful because your posse could wind up on the wrong side of the law and have a bounty placed on your head.


To sum this game up can be done with two words: Innovative and Amazing. Gamers get ready to explore one of the most expansive and in depth games ever to be released on the Xbox 360. Think you have what it takes to conquer the wild west in Red Dead Redemption? Grab your hat and spurs and get ready to ride on May 18th, 2010! Yeeeeeeeee Haaawwwwww!!!