Preview of Spacebase Startopia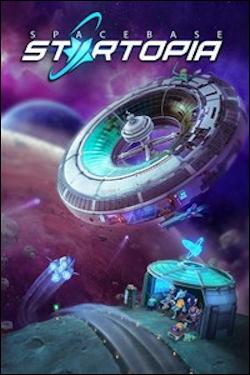 Spacebase Startopia
by Heather Webster

February 9, 2021

Starbase Startopia is currently in Game Preview, set for its full release March 25th, 2021 from developers Realmforge, creators best known for Dungeons III. This game is a base building management simulator where you are the Command-R of an old, abandoned space station, guided by the dynamic narrator AI "VAL", who does not really tell you any information of what you need to do, only criticizes your actions and tells you when an event is taking place on your space station.


You become the commander of an abandoned space station because you are the only humanoid with enough brain capacity to take control of the station. It appears though that the ship was abandoned because too many alien enemies were trying to take over the space station. Your job is to maintain the main levels and expand into further ones, but doing so won't be easy.


The AI "VAL" does her best to guide you through the levels, but not without throwing a bit of salt in wounds quite humorously, when you have made an interesting or straight up wrong decision. You're constantly berated, but done humerously. If you've played Dungeons III, you'll know exactly what I'm talking about.


I was constantly struggling with the controls to complete tasks and get things built because you need to hold multiple buttons to open a menu to be able to build your space station into a smooth operating system. It's almost as if Spacebase Startopia was originally built for PC, then simply tried to convert its controls onto a controller with limited buttons. You need to build things like a birth (that has food and other systems for guests to use) and a recycling station because your visitors do not know how to use a garbage can and will throw trash on the floor wose than a movie theater. As you progress and earn enough energy, you'll be able to construct more buildings that will help your space station grow and occupants stay pleased.


You'll be hiring visiting aliens to operate your various machines and essential services around your station, though it will take some trial and error to figure out not only how to do so, but the most efficient way to keep employee aliens happy. Sometimes if you are not paying attention because you are too busy cleaning or working on multi leveled floors, your employees will quit, and you will need to hire new ones, taking more time and costs.


There is combat in further stages later on which adds another level of difficulty, but due to development and my personal struggle of figuring out how to use all the options and learn the game with little given explanations, I have not yet gotten to those levels. Even after playing campaign, the tutorials and online multiplayer, I am still struggling to do the basic controls of this game even after hours under my belt.


Through playing in multiplayer mode, I discovered the Research center where you must unlock the services that you need/want on your space station. To complete research you need to have a set amount of energy and another resource (what it is and where it comes from, I do not know, but it seems to refill on its own much like the energy). And this is another exmaple of things you'll simply have to learn and figure out on your own, as not much is explained very well, even what buildings are called in the construction menu.


When I logged on to try the multiplayer modes with my friend we got very frustrated after one mission in each mode due to the overall lack of given information and explanation of button usage and build descriptions. These little things need to be addressed befire its full launch, because for someone like me who will take the time to figure out and build in campaign mode through trial and error is no problem, but for someone who just wants to try it out with you and have some fun with no prior engagement, I found my friend trying to jump ship because all his guest were super angry, and nothing was working for him. Through no fault of his own though because there is just no explanation of what is needed or how to get it. Spacebase Startopia just expects you to know what to do.


Even though Spacebase Startopia is currently in Game Preview and can be purchased, there is also a free trial so you can find out if you might be interested in purchasing the full game if you're a fan of the genre. If you purchase the game in Game Preview there is an exclusive offer of some cool bonus content like skins and extra alien races, only available with the Game Preview purchase, much like a preorder bonus.


Overall, because this game is still early in its development/preview stage there are a lot of bugs and things that I would like to see added, changed and fixed, especially further explanations and descriptions. I am really looking forward to the finished product and the bonus content come March thoguh. I believe Spacebase Startopia has the potential to be good base bulding gameand will report back once I'm the Command-R once again after its launch.