Preview of Hitman: Contracts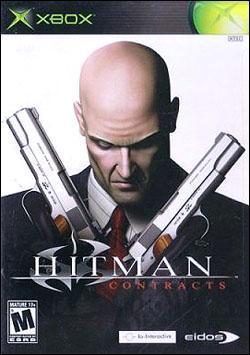 Hitman: Contracts
by Chewy

March 31, 2004
Part 1

Well here we are with a very early look at our favorite chrome dome killer, Agent 47. Yes he's back in the sequel to the action shooter Hitman 2 from Eidos, Hitman: Contracts. This is really a first look for us from an early build we were thrilled to receive from our friends at Eidos, so we will look at some of the obvious changes for now.

Right off the bat this incarnation of the series seems to be darker and more personal than in the past, delving into the mind and emotions of a contract killer. The cut scenes really stood out as powerful and intense, helping you unravel what seems to be a compelling story. I have to admit I was a little awe struck at some of the drama that came accross at times, nice job.

The game also takes you around the globe on your missions and does a very good job of taking dark drab locals and giving them detail and the perfect mood to match the intense moments at times. The arsenal has been beefed up for our main character, ranging from Micro Uzi's to an assortment of blades and firearms, and the ability to pick up some random objects as weapons, I had the pleasure of swinging around a meat hook on occasion. The controls seem simple, responsive and familiar, although some "angles" may need a little polish in the camera department.

As of this release, the game looks pretty impressive visually, there is a definite boost in graphics from Hitman 2, the game play itself is similar, yet their seems to be more of a powerful story, and action developing as you make your way from level to level. Action is intense and the ability to disguise your self is back in this version of the series, levels also have a little open ended flavor with a more tactical approach to planing your "hits" making the game less linear. Cut scenes are crisp clean and more than just visual candy showing at times the emotions and demons the main character seems to have to deal with, and move the story along nicely.

At this point Hitman: Contracts seems to be shaping up to be a formidable addition to the series, not without a few bugs that I'm sure will be addressed, Contracts is definitely on my radar for games to watch. Stay Tuned.