Preview of The King of Fighters: Neowave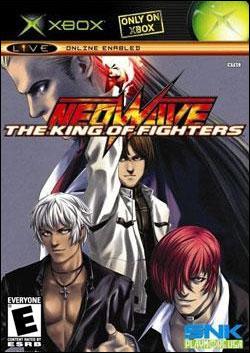 The King of Fighters: Neowave
by Stephen Cameron

February 26, 2006
SNK's King of Fighters Neowave brings the popular fighting franchise to Xbox with much ado. KOF Neowave features some really sharp 2-D backgrounds with a line-up of 36 fighters covering all genres of martial arts. Although the line-up is much the same as the KOF 2002's, there are several alternate fighters in the mix as well. The 36 fighters can be combined in 3 player teams for 12 team 3-on-3 Head to Head action.

There is a good deal of animation in the "almost 3-D" backgrounds, with traffic and the like speeding by on the bridge level 1, and a train barely visible in the distance at the beginning of the station level, which speeds right up to the fighters prior to battle that seems sure to demo everybody! Boss battles are also more than challenging enough to keep you trying different combatants to find that tough to counter combo to bring him down. The bits of voice synthesis that have made most SNK characters impossible to understand is also back...I don't know if it's English, Japanese, or just some unitelligible jabber that's supposed to keep us wondering "What the Hell did he just say?"

Activate "Heat Mode" to power-up your favorite attacks for extra damage, and with Super Cancel, Guard Break and Max 2 modes to choose from, there is a good deal of replayability in this challenging port. Xbox Live support is also available for online multiplayer, head-to-head and tournament fighting. Cool background music and fresh character graphics have given some new spiff to a very old franchise (circa mid-late 80's!!!), and I trust 2-D fighter fans will not be disappointed with this fast-paced coin-op crossover. Look for King of Fighters Neowave in early-to-mid March 2006.