Preview of Avatar: The Last Airbender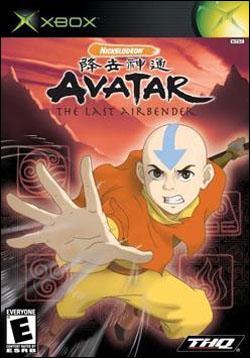 Avatar: The Last Airbender
by Tony Ingrassia

October 10, 2006
Our friends at THQ were nice enough to let us get an early peek at Avatar the Last Airbender.

Based on the Nickelodeon series by the same name, Avatar the Last Airbender is an action-RPG adventure game where you play as Aang, Katara, and Haru. You can explore the many realms featured in the series using the kung-fu airbending skills of Aang and his friends.

Avatar is actually looking like a sold little game with stat building and a group concepts used in many RPG style games, this game may surprise a few people, it made me take notice. Very simple pick up and play controls make this a game accessible to any age group, A to attack, X to block, etc…

As you continue your adventure beating enemies will result in accumulated XP along with item drops such as health. Special attacks are just as easy to use, pulling the left trigger and then a button will release one of many special attack powers such as Air Blast or Dust Blast that are earned at various XP levels.

The graphics have a kind of cell-shaded feel to them, attack effects are nicely done and overall the game looks very nice. It also utilizes the "over the shoulder" camera view and as in many RPG has a map with markers to guide your way through the world of Avatar.

The retail version of this game should be available in the next day or so and I can honestly say it's perked my interest, along with the growing popularity of the TV shows Avatar the Last Airbender looks to holds some promise in the game market.

Seems like a solid effort and a better direction for a TV show to game transition, away with your basic side scrolling collect-a-thon, the RPG element is a nice departure from the usual fair.