NEWS - Friday, August 6, 2010

Flashpoint: Red River
Operation Flashpoint: Red River, an all-new chapter in the tactical shooter series is now in development and will debut in 2011, Codemasters announced today. Set to deliver an authentic and intensely personal US Marine Corps infantryman experience, Red River's epic campaign will be played out on a deadly new battlefield set in the remote yet beautiful country of Tajikistan along the Vakhsh River.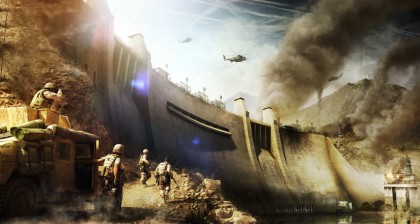 Taking a small step into the future, Red River depicts a fictional conflict with contemporary geopolitical themes, which will unfold over three distinct acts in both single player and drop-in-drop-out co-operative play for up to four players online. Faced with new counter-insurgency combat and the returning threat of the Chinese PLA, players will feel the tension, brutality and carnage of modern conflict from the perspective of a marine fireteam on deployment in a hostile country, thousands of miles from home.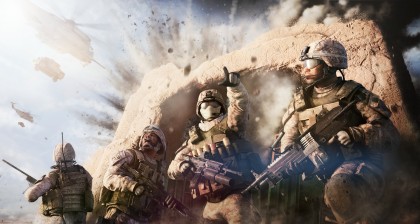 Building extensively on the successes of Operation Flashpoint: Dragon Rising, Red River brings wide-ranging advancements including a deeper narrative-led campaign, streamlined inventory and control system, a refined enemy and squad AI system, player class roles including customisable XP upgrades and loadout choice, close-quarters combat, new air support options and comprehensive tutorials.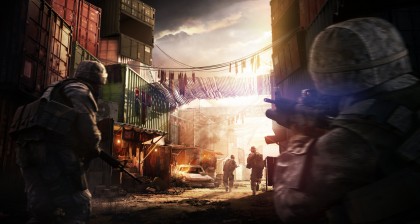 "Operation Flashpoint: Red River is being built around four player co-op online play, complete with a strong narrative, new enemies and combat scenarios to deliver gameplay that immerses players in the reality of war like never before. The new setting of Tajikistan is a diverse and exciting backdrop for the wide range of military challenges the US Marines face around the world in real life. We're excited to push the series in new directions while staying true to the core tactical combat that is the hallmark of Operation Flashpoint," said Sion Lenton, Creative Director.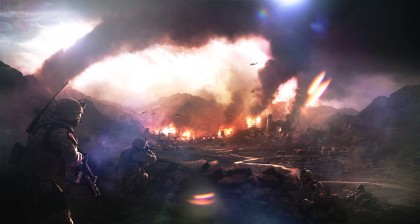 "In creating Operation Flashpoint: Red River, we're building on our strengths whilst taking on board feedback from the community and focussing on key areas and enhancements to further refine the Flashpoint experience," said Adam Parsons, Executive Producer. "Whether playing solo or co-operatively, players will experience the tense and exhilarating tactical gameplay the series is famed for, expressed through a range of gameplay enhancements and an exciting new setting and narrative."

Refining the Operation Flashpoint co-op infantry experience further, players will be able to team up with their friends to play through additional co-operative game modes. Whether escorting a convoy to safety under heavy fire, or falling back from the enemy against almost insurmountable odds, each unique mode will test players' tactics and teamwork in distinct ways. New player class roles mean that gamers can play the way they want, honing skills in their chosen fields as they rank up through the new XP reward system and customise their equipment with numerous upgrades.

Taking the tactical infantry shooter to a deadly new battlefield where one bullet can kill, Operation Flashpoint: Red River will set a new standard for authentic and intense tactical combat when it arrives in 2011 for the Xbox 360.


Source: www.codemasters.com