NEWS - Wednesday, May 22, 2013

Xbox 360 Headsets incompatible with Xbox One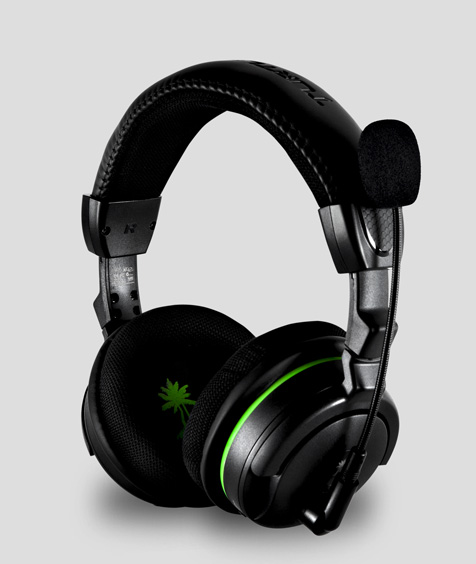 Of the many details that began to trickle out of Microsoft's Xbox One reveal, the next-gen console's controller accessory port went largely unnoticed, but its inclusion could have a lasting impact for players. As we learned during our hands-on session, the new controller will come equipped with a new, proprietary data port that replaces the chat cable connector found on the current generation, which a trusted source tell us will make the system incompatible with existing gaming headsets, including high-end audio products like those made by Astro Gaming, Turtle Beach, Tritton, and others.
While game audio will be available through the system's optical port, in order to support chat communications, headsets will be required to make use of the new connection type. While it's possible that either Microsoft or third-party makers could develop an adapter to offer backwards compatibility, we're told that the new port is part of a larger strategy to gain control over the accessory market. Manufacturers will not only need to develop entirely new products for the new connection standard, but use licensing and authentication protocols from Microsoft, potentially driving up costs for consumers. The licensing program could also limit the variety and competitive nature of the accessory market since all manufacturers would be required to adhere to Microsoft's terms.
On the other hand, the proprietary format could offer significant improvements to the chat audio experience. The new data port reportedly supports stereo audio, potentially for the purpose of delivering game audio directly from the controller or simply boosting mono chat audio in the current-gen to stereo. In the case of the latter, stereo chat audio could lead to virtualized directional communications, allowing players to hear where a nearby player is speaking from — a feature currently found in PC titles like ARMA 2.
When reached for comment, Microsoft representatives didn't explicitly state that current hardware was incompatible, but rather that the company was focusing on new devices:
"We are working with 3rd party headset manufacturers to create new headsets that will take full advantage of the Xbox One technology," company representatives said. "We will share more details in the future."
It's also unclear is whether Microsoft is currently developing a headset solution of its own or will instead utilize the Kinect's noise cancellation and player detection technology to serve as the primary chat receiver.


Source: http://www.ign.com