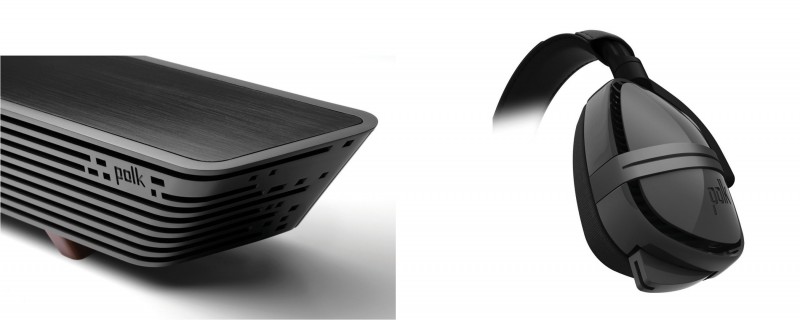 "Our goal with this partnership was to create a sound system that aesthetically complements the Xbox One's place in the center of the living room and brings to life the fantastic worlds of entertainment through superior audio quality and performance," said Mark Suskind, vice president of product line development at Polk. "Our teams had a shared vision for excellence and passion for completing the all-in-one entertainment experience of the Xbox One with products that deliver spectacular sound for every scenario."
Branden Powell, Microsoft director of strategic alliances, remarked, "The Xbox One brings together innovative technology and iconic design, and these are attributes that we identified in Polk's engineering as well. The collaboration has resulted in audio products that are customized for all-in-one entertainment and that will immerse Xbox One users in brilliant sound, whether they are using the console to play a game, watch TV or a movie, or listen to music."
Polk products for the Xbox One will be officially launched and on display at E3 on June 11-13 at the Polk booth (#4016). Full product demonstrations and engineer interviews are available with an appointment. Please contact soundunited@formulapr.com or call 619.234.0345 to schedule a time. For more information about the Polk brand and its other sound solutions, please visit www.polkaudio.com.
About Polk Polk (www.polkaudio.com) is an award-winning designer and manufacturer of high performance audio products and the largest audio brand of Sound United. Founded in 1972, Polk is the market share leader in premium Home Theater speakers in North America, and is a leading manufacturer of sound bars, headphones, wireless speakers, mobile and marine speakers and amplifiers, and other high performance audio products. For more information on Sound United and its brands, visit www.soundunited.com All trademarks are the property of their respective owners.