NEWS - Sunday, January 23, 2022

Windjammers 2 is Now Available on Consoles, PC, and Game Pass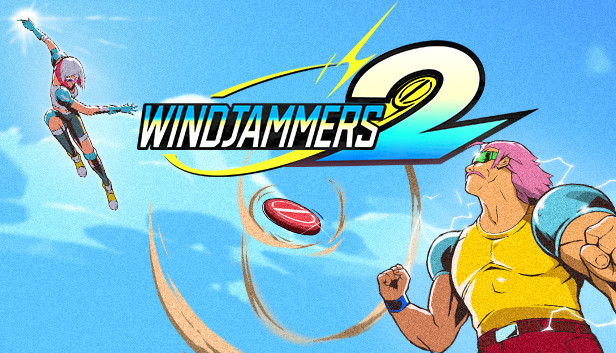 Windjammers 2 is Now Available on Consoles, PC, and Game Pass
Power Discs and Neon Spandex Are Back in Fashion as the Exhilarating Sequel to an Arcade-Era Classic Hits the Courts
Publisher and developer Dotemu (Teenage Mutant Ninja Turtles: Shredder's Revenge, Metal Slug Tactics, Streets of Rage 4) is stoked to announce the long-awaited Windjammers 2 is now hosting power disc-flinging action on PC via Steam, PS 4, Xbox One, Nintendo Switch, Xbox Game Pass, PC Game Pass, as well as PS5 and Xbox Series X|S via backward compatibility.
In honor of Windjammers 2's radical '90s-inspired aesthetic and fully hand-drawn animation, Dotemu has shared an animated launch trailer which finds the game's 10 aspiring superstars throwing down in heated matches. Meet the charismatic athletes about to take the world by storm by watching the trailer here:
Windjammers 2 features:
The Spirit of a Classic: A faithful sequel channeling the lightning-quick battles and responsive action from the original Windjammers that fans fell in love with decades ago.
Hand-Drawn Throwdowns: Fluid 2D animation converts each match's intense energy and emotion into a beautiful spectacle that's a joy to both play and watch.
New Characters, Stages & Moves: New challengers, courts, and character abilities add variety and new layers of strategy onto the series' classic competitive action.
Arcade Mode: Conquer a tournament of matches against AI rivals as well as optional challenges, which reward versatile athletes able to adapt their playstyles on the fly.
Approachable Complexity: Easy to understand mechanics let players of any skill level jump into the fun, with deeply strategic play also available for the fiercest competitors.
Local and Online Multiplayer: Blaze the court with opponents around the world in ranked online play or quick matches, or take on rivals at home.
Minigames: Unwind from the competition by chucking a power disc for a canine friend in Hot Dog Distance, or smash through a volley of targets in the all-new Disc Attack.
An evolution of the 1994 arcade classic, Windjammers 2 is a sequel decades in the making. Its fast-paced one-on-one matches pair approachable mechanics with subtle depth, offering up an accessible competitive sport that's perfect for casual rounds as well as high-stakes tournaments for champions eager to outwit and outplay the world's best athletes.
Slam into all things Windjammers 2 by checking the official site (https://www.windjammers2.com/) as well as following @Windjammers and @Dotemu on Twitter.