NEWS - Monday, August 26, 2013

Ten Reasons To Love The Xbox One Operating System
Sony's PlayStation family received a majority of the positive attention from Gamescom this week, but Microsoft also deserves special mention for an important reason: the Xbox One operating system. It's still in a pre-release state, though you'd easily mistake it for a finished product. Its design and functionality are a huge improvement over Xbox 360's current OS. There's a lot to like about the new direction Microsoft has taken for Xbox One that should please developers and players alike.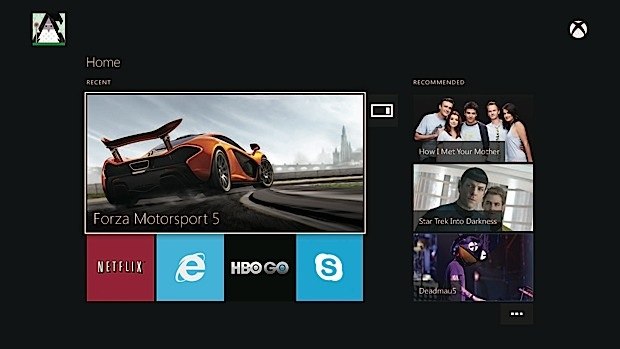 Redesigned Metro User Interface
Microsoft's go to, boxy aesthetic exists in many forms, but it's never looked as refined as it does in the current version of the Xbox One interface. The home screen gives priority to apps rather than Marketplace recommendations, and individual menu panes are streamlined, favoring clutter in place of large panels. It even looks like the dashboard has been cut down to three pages, rather than the usual eight; a page for pinned items and system apps, the home screen, and another for the Xbox Marketplace.
Quick Response Time
The demo that was shown during Gamescom featured a few developer friendly debug items on screen, but the most prominent bit of exposed console code was the measured response times that would pop-up when switching pages, loading apps, or inputting voice commands. In every case, the Xbox One flew through these tasks in less than 9/10 of a second. Though there aren't accurate timings to measure it against, in practice, Xbox One makes Xbox 360's dashboard look as slow as molasses.
Developers Can Add Achievements Post-Release
Where developers had been locked into setting achievements before shipping the final version of their games in the past, they now have the ability to modify or add new achievements at their discretion on Xbox One. This could lead to special events or daily challenges that could extend the life of a game, plus, with the prominence of people combing leaked achievement lists in search of spoilers, developers have the ability to control when this information becomes public domain.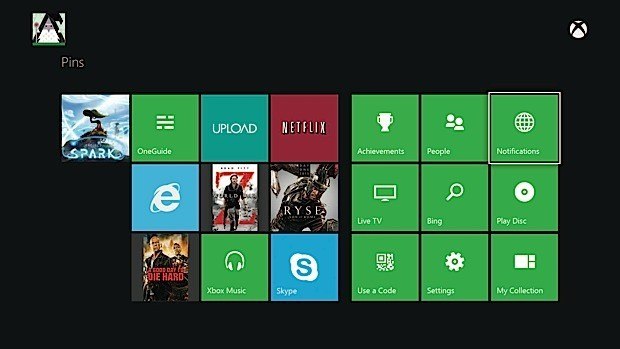 1000 Friends, Unlimited Followers
It's well known that the friend lists have been extended from 100 to 1000 entries for the latest Xbox, but what's news is the ability to follow people through a system that functions like Twitter. You may not make the cut on Major Nelson's friend list, for example, but you will be able to track what games he plays, the achievements he earns, and sort through his video uploads, assuming allows them to be viewable by the public.
Six profiles can be signed in at once.
The Xbox 360 currently allows up to four profiles to be active at the same time on a single console, but not so with the Xbox One. Even if you have just a single controller actively connected to the console, you can sign six people in at the same time. All you have to do is use the Kinect's voice recognition feature to sign in.
Individual Speech Profiles
When multiple people are signed into the same Xbox One, it can recognize which person in a group is talking to the Kinect, and display that individuals' information (achievements, friends, games, apps) rather than divert to the first player by default. Unfortunately, due to privacy concerns, speech recognition profiles do not carry over to the cloud for use on other Xbox One consoles.

Advanced Voice Commands With Kinect
The new Kinect looks ready to make navigating the system and multitasking a relative breeze compared to the current limitations of the Xbox 360. You're no longer limited to only switching dashboard pages, searching via Bing, or playing a disc. You can now launch apps and games by name, enter text, and control other devices such as your TV or home entertainment system.
Powerful, Universal IR Blaster
The trick to the Xbox One's ability to control other devices lies in a powerful infrared signal blaster position atop the Kinect. Much like a universal remote, it comes preloaded with the proper codes for remote controllable devices from a wide range of manufacturers, and don't be surprised if you can manually configure new devices that aren't supported out of the box. When it comes to the power of the IR blaster, note that it was placed beneath the TV during the demo, yet it was still able to adjust the volume on the TV. Unlike a common remote control, it doesn't have to point directly at the device due to the strength and breadth of its IR broadcast.
Multitasking Through App Snapping
One of the most useful features found in the new OS is the ability to multitask. Yes, this means running instances of certain apps in the background, but it also refers to the system's ability to run two pieces of software side-by-side on the same screen by snapping one to the right edge. You won't be able to play two games at once, but you will be able to load Bing, YouTube, and other useful apps alongside any other activity. What's more: some apps (Halo Waypoint, as an example), can work in conjunction with games to enhance the overall gameplay experience.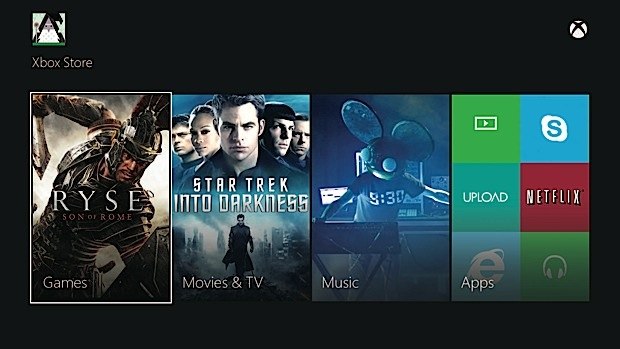 Simple, Streamlined Video Sharing
Without any input from the player, Xbox One automatically records the last 30 minutes of gameplay. With the simple command, "Xbox, upload video", the video upload app snaps to the screen and allows you to choose any five minute stretch from the last 30 minutes of gameplay to upload for friends and followers. Though the Xbox One is locked to 1080p at 60 frames per second, the file that's uploaded to your live account is a 720p file at 30 FPS. The video bitrate is unknown at the moment, but it appeared clear and free of any noticeable compression artifacts during the Gamescom demo. It's also unclear how many videos users will be able to store in their live account.


Source: http://www.gamespot.com