NEWS - Wednesday, May 5, 2021

Blast Brigade Bringing Explosive 2D Action to Consoles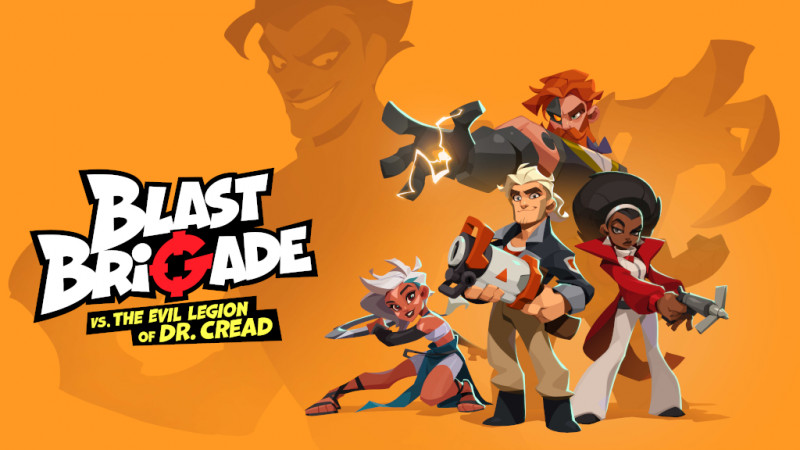 Blast Brigade bringing explosive 2D action adventure to consoles and PC
Allods Team Arcade, a new team in MY.GAMES development family, is proud to announce their debut title: Blast Brigade vs. the Evil Legion of Dr. Cread. This explosive, single-player, 2D action-adventure platformer is coming to Nintendo Switch, PS4, PS5, Xbox One, Xbox Series X|S, and will be available on Steam later this year.
The game is being developed by a newly-formed team within Allods Team, which is focussing on pioneering games full of fresh ideas and concepts. Allods Team Arcade boasts young and ambitious development talent dedicated to exploring different genres.
Inspired by popcorn action movies from the '80s, Blast Brigade combines the bullet mayhem of run 'n gun platformers with deep, metroidvania-style world exploration. Assemble the team of four playable heroes with their own abilities, switch characters on the go, upgrade weapons, face challenging bosses, and prevent doomsday.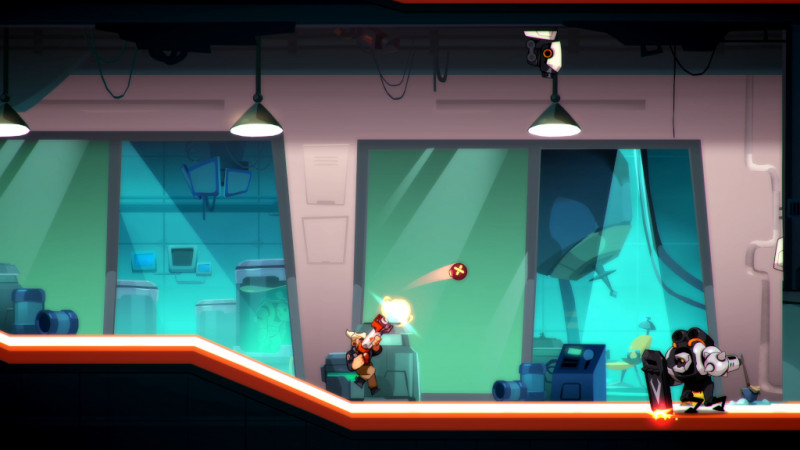 Blast Brigade tells the story of a diverse group of special agents from across the globe that will have to unite against the evil genius Dr. Cread. A seemingly routine mission soon escalates into a mission to save the world, which sees the heroes working together to safeguard the ancient heritage of an island paradise.
The heroes will explore the remote island captured by the nefarious Dr. Cread. After many (failed) attempts at world domination, the doctor has now made his lair on the island paradise whilst enslaving its inhabitants to help him build his giant doomsday robot. The Blast Brigade will not only have to defeat the minions of Dr. Cread but also master strange, ancient technology in their quest to save the world.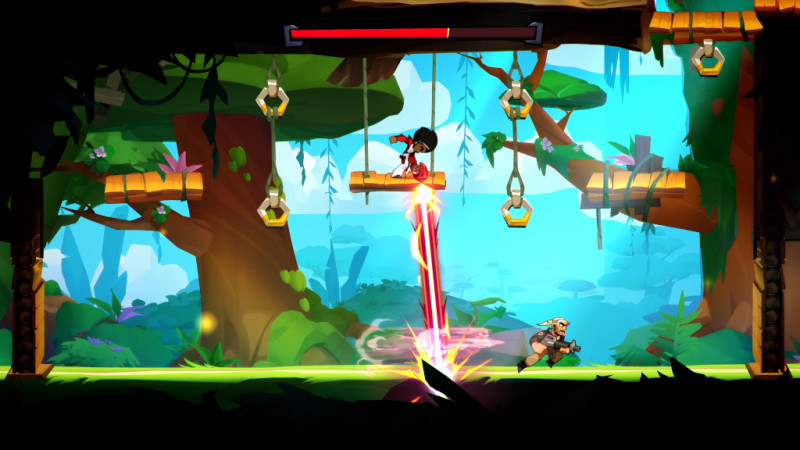 Blast Brigade will be available for $19.99/€19,99 on Steam in 2021, with consoles versions coming at a later date.
About Blast Brigade
Blast Brigade is a colorful 2D action adventure game that combines intense platformer gameplay with metroidvania-style exploration. Assemble a team of super spies and run 'n gun through a tainted paradise island to take down the evil genius Dr.Cread and his army of minions.