NEWS - Monday, June 6, 2016

Ubisoft Announces Their E3 2016 Plans
This past week Ubisoft revealed its plans for E3 2016, where they will present highly anticipated titles such as Watch Dogs 2, For Honor or Tom Clancy's Ghost Recon Wildlands. They'll also detail new content coming for live games and – as usual – unveil some surprises.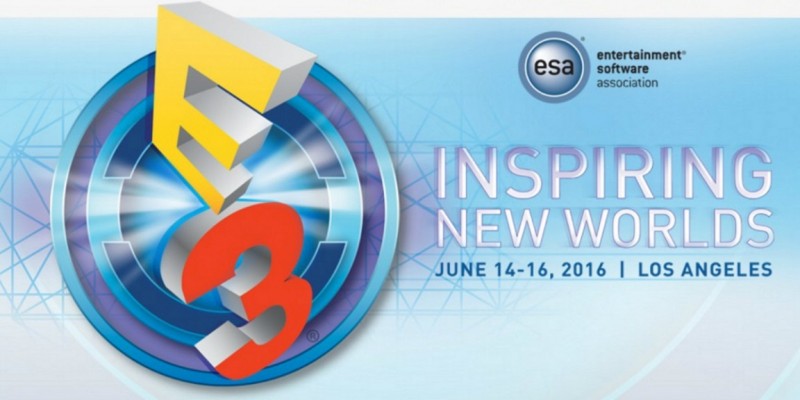 As would be expected, they will kick off the week with their E3 2016 Conference, taking place on Monday, June 13 starting at 1 p.m. PDT and preceded by a 30-minute pre-show. E3 attendees can experience. Actress and comedian Aisha Tyler hosts her fifth Ubisoft E3 Conference, which will include all new trailers and gameplay demos for upcoming Ubisoft games. The conference will be broadcast live and on demand on Ubisoft.com, Ubisoft's YouTube channel as well as on its Twitch channel.
Thos attending the conference and head on over to the Ubisoft Booth -- #1023, South Hall, LACC where they can check out the following:
For Honor
Developed by Ubisoft Montreal, For Honor drops gamers into the chaos of a raging battlefield during an ongoing war between three Great Factions: the bold Knights, the brutal Vikings and the enigmatic Samurai. For every battle, players can choose which warrior they want to embody amongst the unique Heroes from this pantheon, using their distinct skills and weapons to fight for land, people and honor, decimating all soldiers, archers and opposing Heroes who stand in their way.
Tom Clancy's Ghost Recon Wildlands
Set a few years from now, Ghost Recon Wildlands lets players lead a team of Ghosts, a four-player U.S. Elite Special Operations unit, on a covert mission to eliminate the Santa Blanca drug cartel, an underworld power and growing global threat within Ubisoft's imagining of an incredibly beautiful, yet dangerous Bolivia.
South Park: The Fractured But Whole
Delve into the crime-ridden underbelly of South Park as the newest member of Coon & Friends. As the New Kid, players must harness their super powers to fight crime and become part of the most beloved superhero franchise of all time.
Eagle Flight
Developed exclusively for virtual reality, players will soar over the skies of Paris as an eagle and experience the freedom of flight. Players take on enemies in fast-paced multiplayer battles for up to 3v3 or level-up flying skills in single player to navigate their eagle gracefully through the city's most iconic landmarks.
As a special treat, and for the fourth year in a row, Ubisoft is welcoming some of its biggest fans to E3 by inviting them to the Ubisoft Lounge. More than 1,700 fans will visit this pop-up event being held nearby the Los Angeles Convention Center. At the Ubisoft Lounge, fans will have hands-on time with games from Ubisoft's E3 lineup, as well as time to discuss their favorite titles with Ubisoft's teams, attend master classes, compete against other fans and win prizes.
Fifty fan ambassadors, the "Star Players" from around the world, also will join Ubisoft for full access to this year's E3. These Star Players are chosen from among the most dedicated of Ubisoft's fans. The Ubisoft Lounge will open its doors Tuesday, June 14 at 2 p.m. PDT and close Wednesday, June 15 at 6 p.m. PDT. On Tuesday, starting at 8:30 p.m. PDT, a Special Ops Night will gather development teams from Tom Clancy's The Division, Tom Clancy's Rainbow Six® Siege and Tom Clancy's Ghost Recon® Wildlands for a 90 minute livestream with on-site fans (Visit ubisoftlounge.com for more information).
If you're not in L.A. this year, you can check out a BOATLOAD (yes, we put those caps there ourselves) of information at the following:
Follow the #UbiE3 hashtag on Twitter
Tune into our conference and coverage live from the Ubisoft Booth and Ubisoft Lounge on Twitch on Tuesday June 14th at 12 p.m PDT.
Watch all Ubisoft's videos and trailers from E3 that will be available on YouTube.
Go to Ubisoft.com and the UbiBlog which will have the latest info during the show.
So there you have it, Ubisoft's plans are once again BIG.


Source: Press Release