NEWS - Wednesday, August 3, 2016

Third List of Cars in Forza Horizon 3's Garage Announced
As we continue to crawl to the release date of Forza Horizon 3, developer Playground Games unveils the next batch of cars that they want the community to know about. It evident that this week things are different as they are celebrating the cars from times when "...driving was as much a pleasure as it was a means to an end."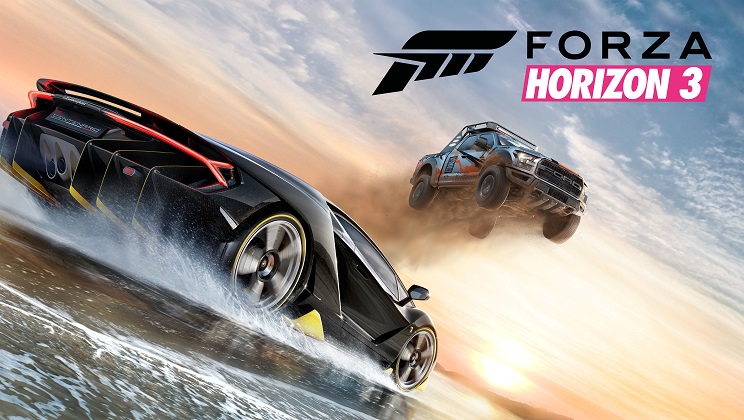 Take a look at the list below including the three highlighted cars and the rest of the list that follows it:
1948 Ferrari 166MM Barchetta
Not only has Ferrari's Barchetta been the subject of a famous rock song, the 166MM is arguably one of the most significant and potent sports cars in Ferrari history. It won the Mille Miglia (hence the MM) and the 24 Hours of Le Mans. At Le Mans, Luigi Chinetti drove 23 of the 24 hours himself, and only one hour was left for Lord Selsdon to meet regulations. Barchetta, the nickname given to the car by journalist Giovanni Canestini, translates to "small boat" and you can see the lines of the Barchetta in the cars of British automaker AC and the later Shelby Cobra. As the song goes, the roar of the V12 and its visually stunning shape will make practically any historic Ferrari fan long for that better vanished time.
1953 Maserati A6GCS/53 Pininfarina Berlinetta
The Berlinetta's gorgeous form, courtesy of famed body maker Pininfarina, is only outdone by its racing pedigree. It was built for competition in road racing events like the Mille Miglia. Under its beautiful surface is a race-bred chassis built by Gilco, powered by a free-revving short-stroke inline six-cylinder that delivers around 170 hp. Definitively Italian, the A6GCS is alluring to view and astounding to hear. Get your own eyeful or earful to fully comprehend this amazing vehicle.
1969 Jaguar Mk II 3.8
When you hear the term "saloon" used in reference to cars, the Jaguar Mk II is likely the car that comes to mind. As well it should; these spacious, luxurious and fast cars were iconic throughout the 1960s and are raced every year at the Goodwood Festival of Speed against the momentum racers less than half their size. While the initial impression is one of extravagance, the Mk II's performance is palpable. With the 3.8-liter six-cylinder, it is capable of propelling its considerable heft to highway speeds very quickly and can reach speeds in excess of 120 mph. In its day, the Mk II was the getaway car of choice for would-be-criminals, as well as the choice of British police to patrol the motorways. In other words, no matter what you're looking to get up to, the Mk II will make a fine addition to your garage.
And as noted, here is the rest of week 3's list:
| Year | Make | Model |
| --- | --- | --- |
| 1980 | Abarth | Fiat 131 |
| 2011 | BMW | 1 Series M Coupe |
| 1957 | BMW | Isetta 300 Export |
| 1979 | Chevrolet | Camaro Z28 |
| 1948 | Ferrari | 166MM Barchetta |
| 1985 | Ford | RS200 Evolution |
| 1977 | Ford | Escort RS1800 |
| 1966 | Ford | Lotus Cortina |
| 2015 | Infiniti | Q60 Concept |
| 1969 | Jaguar | Mk II 3.8 |
| 2015 | Lexus | RC F |
| 1953 | Maserati | A6GCS/53 Pininfarina Berlinetta |
| 1997 | McLaren | F1 GT |
| 1958 | Plymouth | Fury |
So there you have it. Week 3 is a smaller list of cars, but it still adds to the ever growing list of cars unveiled so far for Forza Horizon 3.


Source: Xbox News Wire/Forza Motorsport Website