NEWS - Thursday, August 18, 2016

Fifth List of Cars in Forza Horizon 3's Garage Announced
Playground Games continues to 'wet the appetite' of racing fans as they have just announced their latest batch of cars that you'll find in the Forza Horizon 3 garage.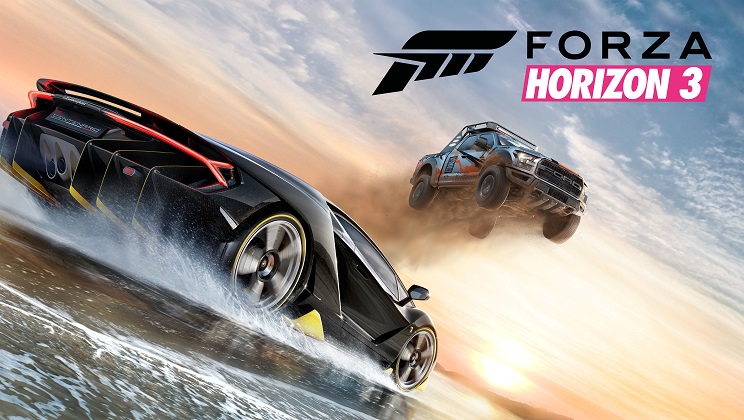 As noted in the past, there is lots of 'outback' and off-road to traverse in Forza Horion 3, but for week 5 Playground Games is focusing on cars that will light up the pavement of their virtually recreated Australia. Here are the hightlight cars for this week:
2017 Nissan GT-R
More refined than ever and with even more power to boot, this is the latest model of the Japanese supercar that fans affectionately dub "Godzilla." The gaping V-Motion grille is the centerpiece of a new front-end look and also provides better engine cooling. Below, the new lip spoiler and bumper enhance what is already one of the most aggressive looks on the road. All wheel drive, massive twin turbos, and so much technology keeping power to the pavement give the GT-R an advantage on any surface.
2016 Aston Martin Vantage GT12
The new limited edition GT12 is where exclusivity and dynamic performance meet. Inspired by Aston Martin's success in GT3 racing, there is little more one could ask for in a luxury sport coupe. This Vantage has been re-engineered taking in the experience and knowledge earned on the race track. It's leaner by 220 pounds over the Vantage S, and boasts a significantly higher output as well. You will find the GT12 wider and lower with a prominent aero kit that not only screams racing, but also delivers substantial downforce to make cornering even more effortless. Aston Martin has made history in motorsport, and the GT12 gives you your own chance to drive a legend.
2016 Cadillac CTS-V Sedan
You may have seen this American Super Sedan in the Turn 10 Summer Car Pack for Forza Motorsport 6. If you are into drifting, this beast is ready to slide you in style. If you have an ear for exhaust, these notes will sing to you. Or if you just want to roll in the finest luxury performance sedan to come out of America, the CTS-V should suit you. For outright speed and aggressive styling, this Caddy will not disappoint. It's a hybrid of the most awesome kind, mixing the best chassis Cadillac has ever built with the proven dominance of the Corvette Z06 drivetrain.
Along with the highlighted cars above, Playground Games has also unvieled a few others that might entice fans to want to play this game now, and not later, but you'll still have to wait. Here are the rest of the cars that are being announced this week:
| Year | Make | Model |
| --- | --- | --- |
| 2016 | Abarth | 695 Biposto |
| 2002 | Acura | RSX Type-S |
| 2016 | Aston Martin | Vantage GT12 |
| 1986 | Audi | #2 Audi Sport quattro S1 |
| 2015 | Audi | TTS Coupé |
| 2011 | BMW | Z4 sDrive35is |
| 2013 | BMW | M6 Coupe |
| 2016 | Cadillac | CTS-V Sedan |
| 1967 | Chevrolet | Chevelle Super Sport 396 |
| 2014 | Chevrolet | Super Sport |
| 1969 | Dodge | Charger Daytona HEMI |
| 2003 | Ferrari | 360 Challenge Stradale |
| 1984 | Ferrari | 288 GTO |
| 2010 | Ferrari | 599 GTO |
| 2012 | Ferrari | F12berlinetta |
| 1953 | Ferrari | 500 Mondial |
| 1969 | Fiat | Dino 2.4 Coupe |
| 1993 | Ford | SVT Cobra R |
| 1940 | Ford | De Luxe Coupe |
| 2003 | Ford | Focus RS |
| 1981 | Ford | Fiesta XR2 |
| 1988 | Holden | VL Commodore Group A SV |
| 2005 | Honda | NSX-R |
| 1993 | Jaguar | XJ220 |
| 1971 | Nissan | Skyline 2000GT-R |
| 2017 | Nissan | GT-R |
| 1968 | Opel | GT |
| 2011 | Subaru | WRX STI |
| 1980 | Subaru | BRAT GL |
| 2016 | W Motors | Lykan Hypersport |

Source: Xbox News Wire/Forza Motorsport Website