NEWS - Wednesday, November 16, 2016

Your Fitbit Now Works with NBA 2K17. Who Knew?
In a kind of surprise announcement, 2K has announced that NBA 2K17 has partnered with Fitbit to reward healthy activity amongst gamers through in-game rewards. In a first-of-its-kind integration, gamers around the world who achieve 10,000 steps in a day tracked with their Fitbit device will receive a temporary attribute boost to their MyPLAYER in NBA 2K17, enhancing their MyPLAYER's performance on the court.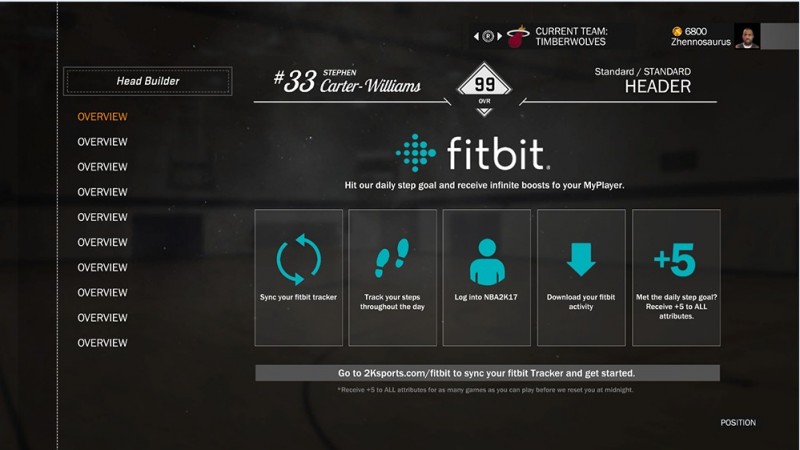 Starting November 25, 2016 the all-new NBA 2K17 feature will make it easy for players to boost their MyPLAYER by keeping active in the real world. Once users connect their Fitbit tracker with NBA 2K17 on Xbox One their real-world step activity can start working toward the 10,000 steps per day goal for receiving in-game boosts. After users reach the steps milestone, the game will prompt them to apply temporary +5 attribute boosts and success rate to their MyPLAYER in categories like agility, layups and dunks, and more that will significantly improve performance for the next five games played that day.

We here at XBA think that this is kinda neat.


Source: Press Release