NEWS - Thursday, November 17, 2016

Skylanders Imaginators Crowned "Must Have" This Holiday Season
Skylanders Imaginators has been crowned a "must-have" gift for kids this season. The videogame franchise is ushering in the holidays with new Sensei toys and an great offer on Skylanders Imaginators Starter Packs. The game has been named to the Toys"R"Us 2016 Hot Holiday Toy List, Amazon's 2016 Holiday Toys List, the Toy Insider's Hot 20 Holiday Toys List, and Parents magazine's "2016 Best Toys."
You can check out our review of the game right HERE.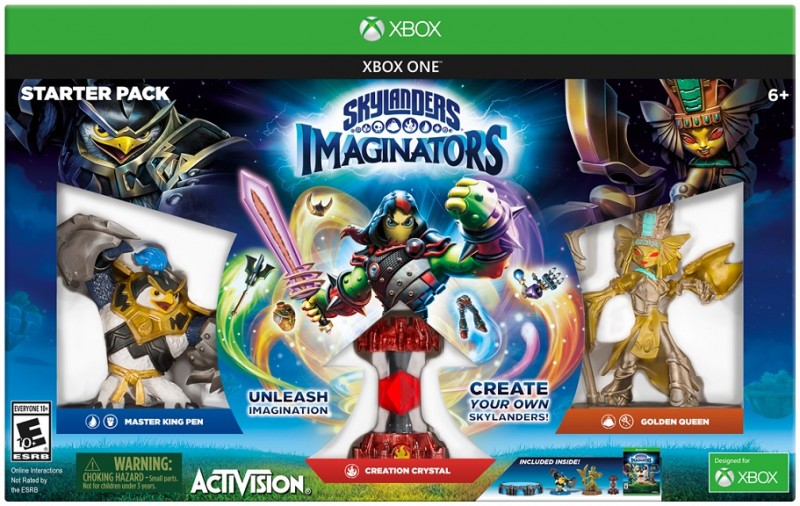 Portal Masters can kick-off their Skylanders-filled holiday on Thanksgiving Day when Eruptor, a fan-favorite Skylander, takes his place amongst the skyscrapers of New York City in the 90th Annual Macy's Thanksgiving Day Parade. Portal Masters can also catch Eruptor, along with Spyro and Stealth Elf, in "Skylanders™ Academy" available now on Netflix.

So what of this "special offer" you ask? Well, starting on Black Friday (In the U.S. of course), parents will be able to get their hands on Skylanders Imaginators Starter Packs for the suggested price of $39.99 each and Skylanders Sensei toys for the suggested price of $9.99 each, for a limited time at major retailers nationwide.
Existing Skylanders fans will also have something to cheer about this holiday with the return of the Skylanders Portal Owners Pack. The Portal Owners Pack at the suggested retail price of $25 (USD) is a great value and the perfect gift idea for players who already have portals from previous Skylanders games -- Skylanders SuperChargers, Skylanders Trap Team, Skylanders SWAP Force or Skylanders Giants. The Portal Owners Pack provides fans with infinite possibilities to create with the Skylanders Imaginators Portal Owners Pack:
Skylanders Imaginators Video Game
1 Imaginite Creation Crystal – Fire Creation Crystal
1 Sticker Sheet
Collection Poster featuring the complete set of Skylanders Imaginators Figures
So, it seems like it might just be the time for those who haven't made the jump into the world of Skylanders Imaginators to do so this holiday season.


Source: Press Release