NEWS - Tuesday, January 30, 2018

Advanced Recording Features now available for Tablo OTA DVRs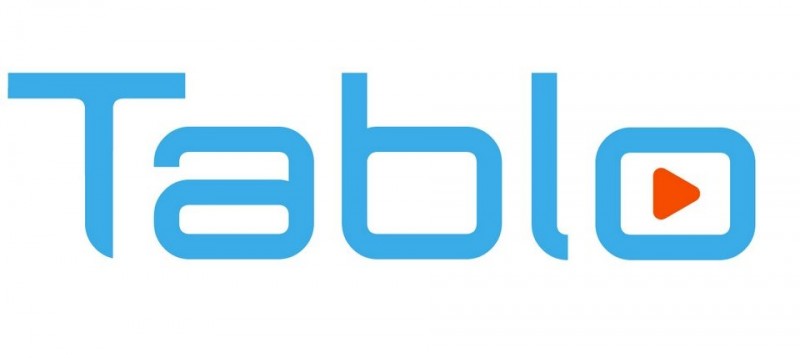 You know that we're fans of the Tablo here at XboxAddict, as it's the best OTA DVR solution for us Xbox fans out there. Make sure you've read OUR REVIEW if you've not yet if you're looking to 'cut the cord' and want to have DVR capabilities through your Xbox One.

While we enjoy our Talbo Dual by Nuvyyo, there were a few missing features that we wish were included. Well, it seems as if they've been listening, quietly working away to bring us those demands!

Advanced recording features!

Tablo hardware Over-the-Air DVRs – including 2-Tuner, 4-Tuner, and Tablo DUAL – will be eligible for a firmware update (2.2.18) rolling out over the coming week which brings more flexible scheduling and recording management capabilities to your favorite Tablo apps.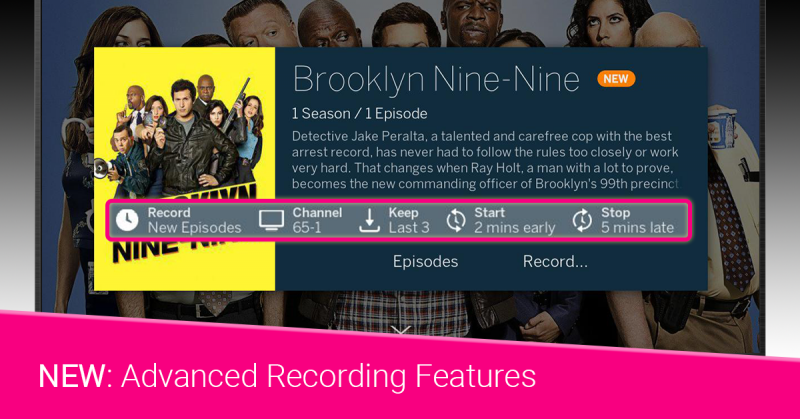 What's new you ask?

Along with significant performance improvements, this Tablo firmware release adds some highly requested advanced recording management features including:

Adjust Start/Stop Times for Recordings

You can now set recordings on episodes or full series to start up to 10 mins early and end as much as 3 hours after the scheduled program end-time. This is especially useful for shows scheduled after events that typically run long like sports, or when certain broadcasts regularly begin a minute or two early.

Keep X Recordings

Ideal for programs that air frequently like talk shows, game shows, and the news, you can now preset your Tablo OTA DVR to retain all recorded episodes, or only the most recent five, three, or single airings (plus any protected recordings).

Recording Channel Selector

Handy for those who live in between two broadcast areas, or on the Canada-US border, you can now choose which channel Tablo will record from if multiple channels are airing your favorite program. This flexibility helps resolve recording conflicts, and allows you to override Tablo's smart scheduling (which automatically chooses the channel with the best signal quality) so you can specify the source broadcaster for each of your shows.

Adjust start/stop times for recordings and the recording channel selector features are available for both individual airings and series recordings (ALL or ALL NEW). As you can imagine, keep X recordings is available only on series recordings.

So how do you accress these awesome new features?

Access to all new features requires an active Tablo subscription (or in-progress free trial), the latest Tablo firmware (2.2.18), and the latest Tablo apps.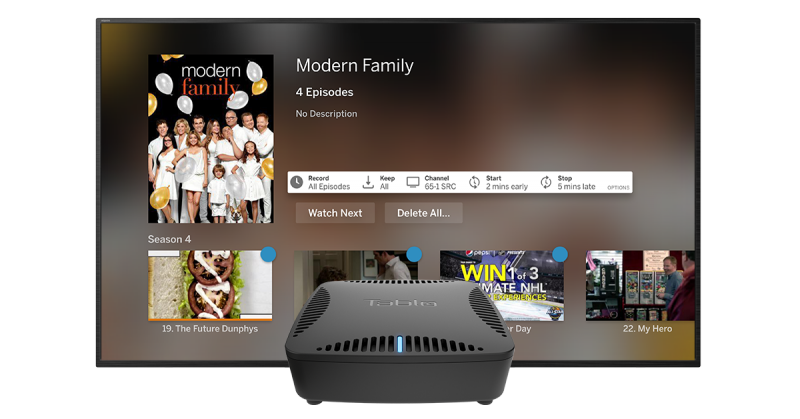 SSupported Tablo Apps

Once your Tablo firmware has been updated, advanced recording options will be automatically visible within most Tablo apps including those for:
Roku
Amazon Fire TV
Android TV (for Nvidia Shield TV, Xiaomi Mi Box, Google Nexus Player)
Apple TV
iOS & Android mobile devices
PC/MAC
They've promised to bring these awesome features to us Xbox fans shortly as well, which we will keep you updated with, so make sure you keep an eye out at XboxAddict for more Tablo news!


Source: Press Release