NEWS - Saturday, January 25, 2020

The Dark Crystal: Age of Resistance Tactics - Fizzgigs Profile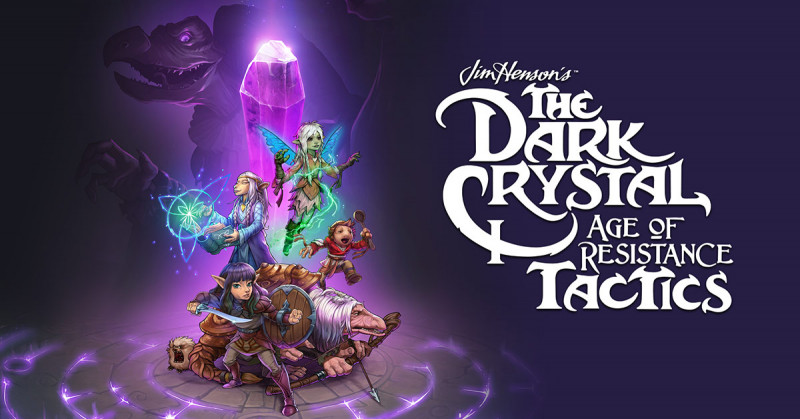 The Dark Crystal: Age of Resistance Tactics – Fizzgigs Profile

Go beyond the events the Netflix Original Series The Dark Crystal: Age of Resistance, in The Dark Crystal: Age of Resistance Tactics—a new strategy game by BonusXP and En Masse Entertainment. Explore the world of Thra over 50 unique turn-based campaign battles, recruit new allies, and customize characters by assigning them various jobs and equipping them with gear.

In the game, players can unlock up to 12 unique Gelfling jobs and 5 unique Podling jobs for their heroes over the course of the campaign—plus two special Fizzgig heroes with a single job each. Most heroes can be assigned a primary job and a secondary job, allowing them to equip three abilities from the selected primary Job and two from the selected secondary Job to create a custom loadout of up to five abilities. Loadouts can be switched with ease by accessing the Party Menu in between battles.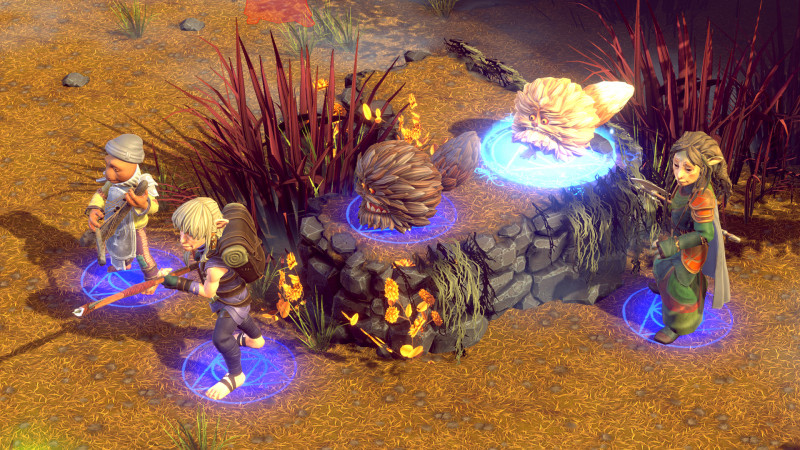 Let's take a look at Wukki & Boggi, a pair of friendly Fizzgigs that join the party in The Dark Crystal: Age of Resistance Tactics. Wukki joins as a physical fighter, while Boggi is here to support your team with potent healing. As Fizzgigs, both Wukki and Boggi feature the "Fierce" trait, which grants them a highly useful +1 bonus to Movement.

Fizzgigs are characters best suited to players looking to round out their parties with something simpler and more straightforward. Each Fizzgig comes with a single Job, but both Wukki's "Fizzgig Herder" and Boggi's "Fizzgig Medic" Jobs feature plenty of options for your perfect build.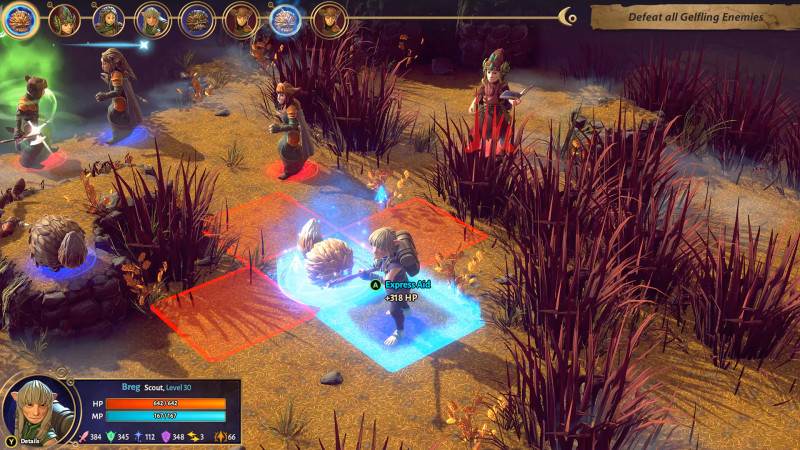 Wukki

We like to take advantage of Wukki's ferocity as a Fizzgig to dive right into the fray and deal as much damage as possible to as many enemies as he can. For Wukki's build, we select the abilities Fuzzy Meteor, Mad Gnash, On Guard, Nuzzle, and Munch.

We use Fuzzy Meteor to leap down on our enemies from a higher elevation for a dramatic and explosive entrance to anyone caught in the radius. From there, we use Mad Gnash, an attack that also hits all adjacent targets, to pump out tons of area-of-effect damage and chew (literally!) through groups of enemies.

Before diving face-first into our enemies, we'll want Wukki to cast On Guard to grant himself a Barrier buff for five turns. Barrier offers Wukki some additional protection from physical damage, something he'll need to survive being surrounded by enemies as often as he is.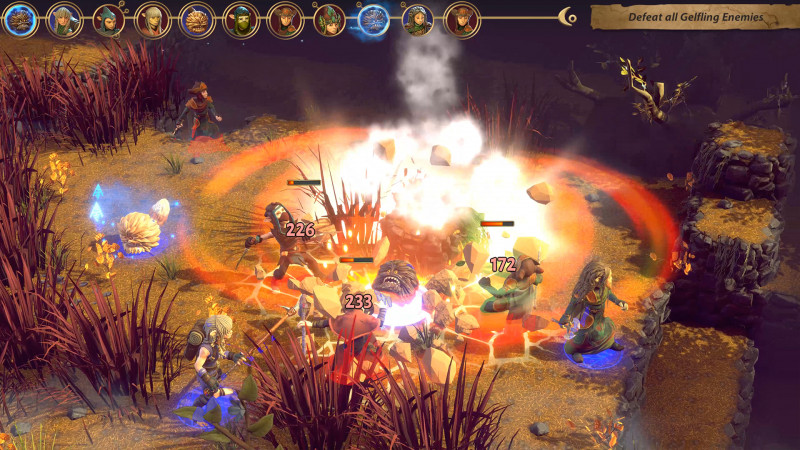 When there aren't enough opportunities to attack many foes at once, we rely on Munch, which allows Wukki to attack a Marked target five times with a –40 Accuracy penalty. We'll need allies to Mark targets for Wukki, but with plenty of ways to Mark enemies in the game, that shouldn't be an issue. The –40 Accuracy penalty is steep, but that's why we leverage Nuzzle to soften the penalty by granting Wukki an Accuracy Up buff for five turns.

Boggi

As a Fizzgig Medic, Boggi's a good boy always ready to rush to an ally's aid. For this build, we select the abilities Share Spirit, On Guard, Shake 'Em Off, Express Aid, and Insistent Bark.

Share Spirit is Boggi's primary source of healing. With a range of three and combined with Boggi's four movement, he should always be in range to lend a helping hand.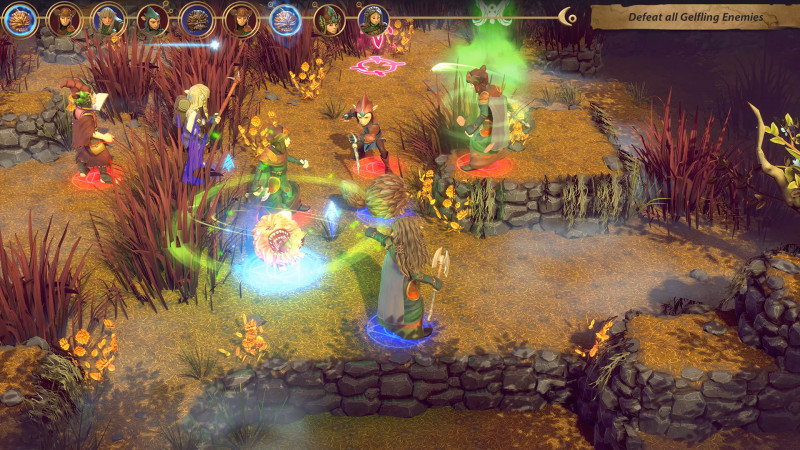 Express Aid is a unique healing ability available to Boggi that allows him to heal an ally at no cost as long as he's moved four tiles to reach them. It's a bit situational, but it can be used to save an ally in a clutch moment.

For those times when an ally does go down, Boggi can get them back on their feet with Insistent Bark.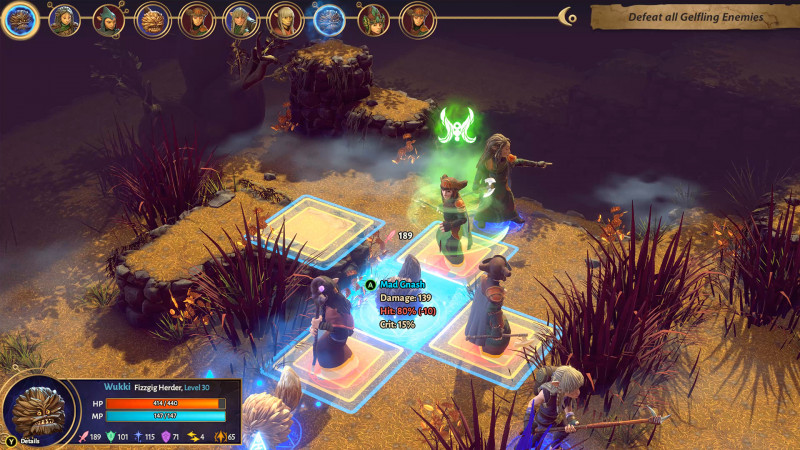 Lastly, we have On Guard and Shake 'Em Off. Shake 'Em Off is a great emergency button to hit when Boggi is surrounded by enemies. This ability allows him to deal damage and knock all adjacent targets back two squares, but he'll need to have Barrier status to use it. Naturally, On Guard grants Boggi the Barrier status necessary to activate Shake 'Em Off, and it will also help him stay in the fight with the extra protection it offers.

These are just some of the possible ways players can leverage the powerful job system in The Dark Crystal: Age of Resistance Tactics. How will you choose to play?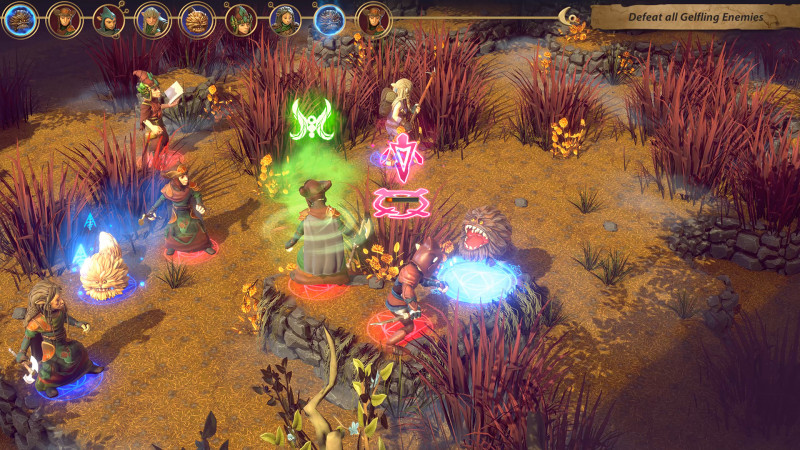 For more information on The Dark Crystal: Age of Resistance Tactics ahead of its February 4 release date, check it out on Xbox Store.

Website
Twitter
Facebook
Instagram


Source: Exclusive Dev Blog