NEWS - Thursday, June 17, 2021

New Recompile Trailer Reveals August Release Window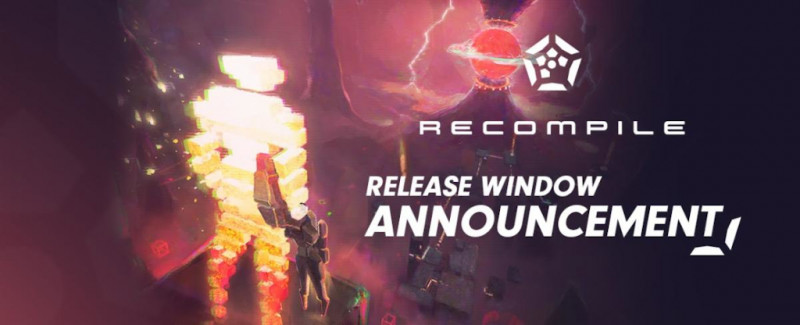 New Recompile Trailer Reveals August Release Window, coming to PC, PS5 and Xbox Series X
65daysofstatic to provide exclusive guest track for Sci-fi Metroidvania-like
Developer Phigames and publisher Dear Villagers (ScourgeBringer, The Forgotten City) today announced in a brand new trailer that the hack'n'shoot 'em up Recompile will be launching on PC (via Steam), PS5, and Xbox Series X (including Game Pass) this August.
The trailer was revealed as part of Gamespot's Play for All 2021 showcase and features an introduction from Game Director Phi Dinh, who also announced the game's exclusive partnership with 65daysofstatic for the featured guest track.
Recompile features intense combat, tight 3D platforming, super-powered abilities and an environmental physics-based hacking mechanic. World obstacles include intelligent enemies and intricate environmental circuitry, and both require the mastery of new abilities such as time dilation and jetpack flight!
The game has multiple endings based on the players actions; you can repair systems, restore lost data, hack or destroy enemies, all whilst uncovering the truth about the Hypervisor and the original purpose of the Mainframe.
The story explores everything from machine sentience to the nature of choice. The player is a rogue piece of semi-sentient code, trapped in the Mainframe - a sprawling digital wasteland run by the Hypervisor; a homicidal AI dead-set on deleting trespassers.
Features
Metroidvania progression combined with non-linear exploration and gameplay
A range of futuristic weapons and super-powered abilities, including jetpack flight
Multiple endings depending on player actions
Hack through environmental circuitry, logic gates & even enemies.
Face colossal entities blocking your path to freedom
Reactive soundtrack of blistering electro music
"The finish line for Recompile is finally in sight. I'm super proud that we can finally show off the new-gen version, as well as the amazing new guest track by 65daysofstatic," says Recompile director Phi Dinh. "It's going to be great to watch players try their hands at the hacking mechanics and see how they put their skills to use in the Recompile Mainframe."