NEWS - Tuesday, September 15, 2020

Leisure Suit Larry - Wet Dreams Don't Dry Out Now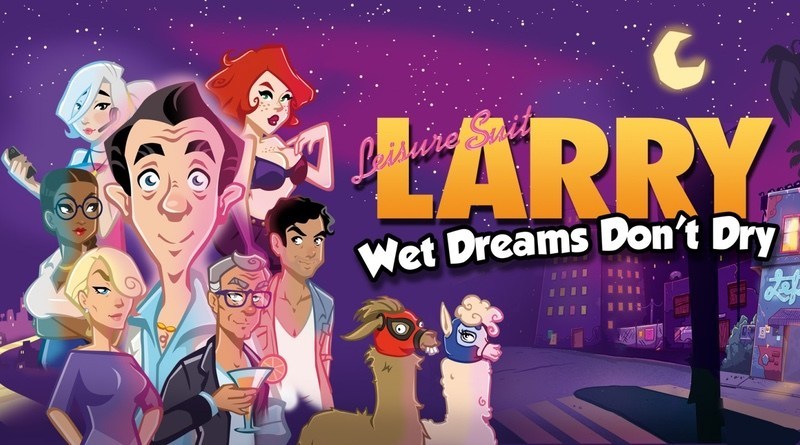 Today, publisher Assemble Entertainment is delighted to announce that Larry Laffer is back at it — again — and this time, he's on Xbox One! The world-famous ladies man is now available for your gameplay pleasure in the Microsoft Store in the form of Leisure Suit Larry - Wet Dreams Don't Dry! Join Larry as he takes on the modern age — one explicit social media app at a time — to stumble his way to true love.

Boasting a 'Very Positive' Steam review score, Leisure Suit Larry - Wet Dreams Don't Dry lands Larry Laffer smack dab in 2018 where he'll navigate his way through modern technology and modern women. What does that mean for the grease-stained lovebird of the '80s? Only one way to find out!

Leisure Suit Larry - Wet Dreams Don't Dry launches on Xbox One complete with the Happy Ending Update — an expansion that serves as an epilogue depicting what happens after Larry's dating misadventures that take place in the main game. That's not all — players don't have to wait long to get more Larry, as Assemble Entertainment and developer Crazybunch have just recently announced the sequel, Leisure Suit Larry - Wet Dreams Dry Twice, launching on PC via Steam on October 15, 2020.
More about Leisure Suit Larry - Wet Dreams Don't Dry:
Hey ladies, I'm back in business! My latest adventure, Leisure Suit Larry - Wet Dreams Don't Dry, takes me – whatever the route or twist of fate – from the end of the '80s directly to the 21st Century and wow, how the world has changed! While my...somewhat antiquated view of the world and women collides with modern reality, I'm all set to date my way across the modern world!

In a "point & click" adventure I'd call typical for the genre, we mutually experience how I fall head-over-heels in love with Faith, the assistant to the boss at Prune, a powerful global tech company. Since even dating is done digitally nowadays, the first thing I have to do is to work on my score at Timber, the totally hip, can't-get-anywhere-without-it dating app where I date women, satisfy their needs, and pick up points for my Timber profile. And whenever I get a chance in between, briefly check out a few new beach pix at Instacrap – the 21st century is gnarly!
Key Features of Leisure Suit Larry - Wet Dreams Don't Dry Include:
What a World!: Explore a lovingly designed, non-linear game world set in modern times with over 30 hand-drawn venues

The Digital Age: Use the "Timber" in-game app, along with an innovative dating mechanism to date women, improve your profile score, and ultimately clear the way to dating Faith, the woman of your dreams

Dating Can be Puzzling: Solve true-blue puzzles and interact with over 30 hand-drawn characters
Developed by CrazyBunch and published by Assemble Entertainment, Leisure Suit Larry - Wet Dreams Don't Dry is available for $39.99 USD as a digital download in the Microsoft Store and features a limited-time 25% launch discount.


Source: Press Release/YouTube