NEWS - Monday, March 1, 2021

Mortal Shell: Enhanced Edition revealed for Xbox Series X|S

Anguish transformed. Mortal Shell: Enhanced Edition revealed for PS5 and Xbox Series X|S
The award-winning action-RPG is remastered with uncompromised 60fps gameplay, enhanced textures, 4K resolution and DualSense support. Coming digitally March 4. Special physical edition comes with exclusive 140-page artbook.
Following its triumphant worldwide release in August, Mortal Shell -- the dark, unrelenting and multiple award-winning action RPG -- is ready to possess the next generation of consoles. Developer Cold Symmetry and publisher Playstack are today thrilled to announce that Mortal Shell: Enhanced Edition, a fully remastered version of the game, will be coming digitally to PS5 and Xbox Series X|S on March 4.


Mortal Shell: Enhanced Edition provides a superior spectacle of the game's haunting beauty, with rich, meticulous details never seen before on consoles. Along with gorgeous upgraded textures and razor-sharp 4K resolution, it willdeliver an uncompromised 60 frames-per-second gameplay on PS5 and Xbox Series X.
Mortal Shell: Enhanced Edition will be available on March 4 as a completely free next-gen upgrade for existing Mortal Shell customers who already bought the game on PS4 or Xbox One. For new customers, this remastered next-generation version will keep to its last-gen launch MSRP of $29.99 (€29.99 / £24.99).
Meanwhile, following the outstanding demand for physical collector's editions of Mortal Shell, a special limited run is underway. Mortal Shell: Enhanced Edition - Deluxe Set comes with a 140-page artbook showcasing never-before-seen concept art and illustrations created during the game's development, as well as an exclusive reversible cover and art postcards. The Deluxe Collection's MSRP is $39.99 (€39.99 / £34.99) and will be available at all major participating retailers this spring across North America and Europe (a standard physical edition will also be available).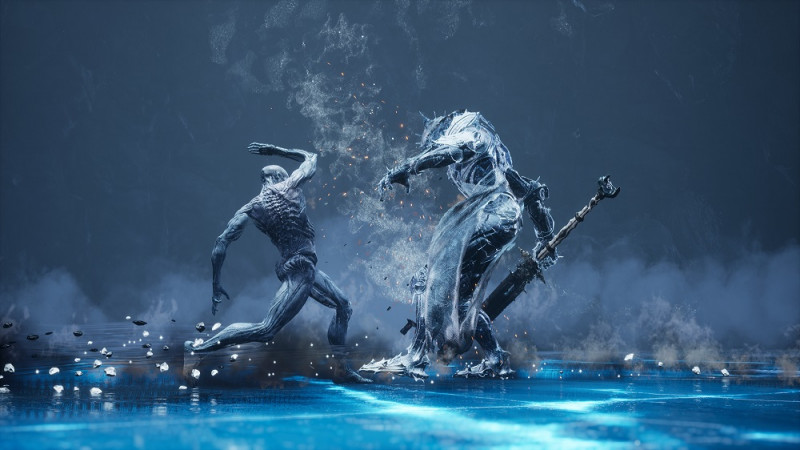 "Mortal Shell has some of the best fans in the world and I am delighted that we can finally answer one of their most frequent requests," said Kiron Ramdewar, Playstack Head of PC and Console.

"This next-generation upgrade has been crafted in the same spirit as the original - with a painstaking and meticulous attention to detail that our fans expect and deserve. This, along with Mortal Shell's Steam release this summer, as well as other exciting plans we can't wait to announce, will ensure 2021 is a vintage year for Mortal Shell fans."
* Mortal Shell: Enhanced Edition renders at 4K30 on Xbox Series S.