NEWS - Friday, September 17, 2021

Insurgency: Sandstorm's New Gameplay Overview Trailer Released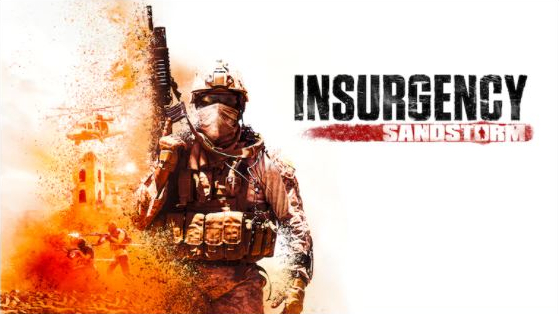 Insurgency: Sandstorm's New Gameplay Overview Trailer Showcases the Tactical Action Coming to Consoles on September 29
New World Interactive and Focus Entertainment (previously Focus Home Interactive) are bringing Insurgency: Sandstorm to consoles on September 29, but fans can get a closer breakdown of this action-packed experience today with the game's new overview trailer. Find out why over a million PC players already have enjoyed this definitive tactical co-op FPS.
Insurgency: Sandstorm is a gritty tactical FPS where two factions battle it out in immersive gameplay that rewards careful action and strategy over sheer run-and-gunning. Every mission is objective-based, with multiple tactical options to choose from, and can be played in either full-scale PvP matches or co-op for up to eight players.
Play as several different classes from either faction, each sporting its own set of specialized gear and equipment made with great attention to detail. You can customize your weapons and items for every playstyle, but each modification comes at a tactical cost, so prepare appropriately. As you level up, you'll also unlock various outfit items like camouflages, BDUs, track-suits, helmets, and different armor types. Customize your soldier's appearance and voice to make your mark on the battlefield.
Insurgency: Sandstorm lands September 29 on PS4 & Xbox One, with enhanced capabilities for PS5 and Xbox Series X at 4K resolution and 60 FPS. In 2022, the game will receive further next-gen enhancements, with added support for PS5 and Xbox Series X|S console features.
Pre-order Insurgency: Sandstorm, or the game's Deluxe Edition or Gold Edition, to receive the Warlord Gear Set and Peacemaker Gear Set. The Deluxe Edition includes Insurgency: Sandstorm and its Year 1 Pass, while the Gold Edition includes the additional Year 2 Pass, releasing throughout the year after launch. Each Year Pass includes 16 cosmetic sets, with an extra four instant rewards for the Year 2 Pass.