NEWS - Sunday, September 24, 2023

Expeditions: A MudRunner Game Debuts Reveal Trailer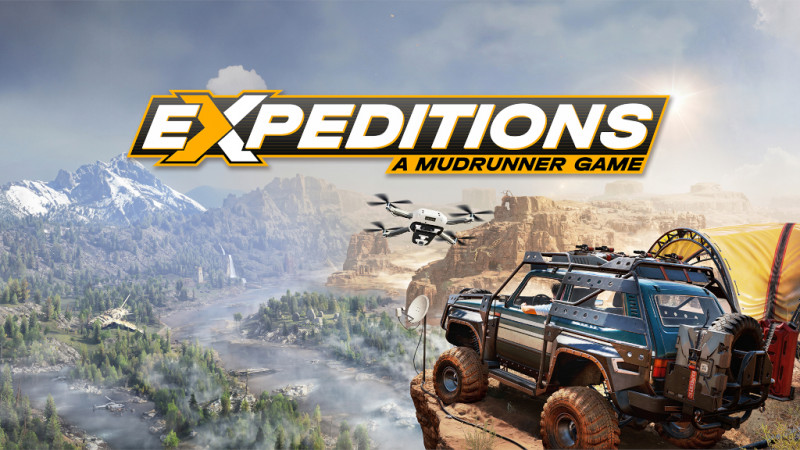 Expeditions: A MudRunner Game Debuts Reveal Trailer at Gamescom's Opening Night Live
Focus Entertainment and Saber Interactive have partnered once again to bring a new game to the MudRunner franchise. After generating more than 15 million players across MudRunner and SnowRunner, the team now returns with Expeditions: A MudRunner Game, a new entry in the series that will push the boundaries of the franchise's iconic off-road experiences.
With Expeditions, players will recognize elements that define the MudRunner experience – untamed lands, difficult terrain, and unprecedented vehicle-driving physics – while pushing the formula even further. As shown in the reveal trailer, Expeditions is a true call to adventure, where players will utilize new gadget-packed vehicles and an expert crew to explore gorgeous, uncharted landscapes and discover breathtaking landmarks.

"Once again, we are delighted to be working with Saber, our long-term partners with whom we created and brought players MudRunner and SnowRunner," said John Bert, Managing Director at Focus Entertainment. "We are excited to reveal this new entry from this successful franchise to the gamers, benefiting from all the experience Saber's team have gathered along the years of hard work and the expertise of Focus to leverage it into a critical success."
"Saber Interactive is pushing the boundaries of the MudRunner experience, crafting a new adventure that merges the franchise's iconic terrain challenges with innovative high-tech gadgetry. It's not just about conquering your environment; it's about exploration, innovation, and venturing into the unknown," said Saber Interactive COO Tim Willits. "We are deeply committed to staying true to what makes MudRunner special while continually expanding and enriching the gameplay. Whether you are a veteran of the muddy trails or a curious newcomer ready to take on the wild, this latest entry in the MudRunner franchise promises to be an unparalleled experience."
A MudRunner Game… And Way More!
Embark on ever-rewarding scientific expeditions as you adapt to nature's challenges and unravel the mysteries of uncharted lands. Venture into the vast wilderness of arid deserts and rugged forests to the steepest mountains, brimming with hidden treasures and forgotten ruins.
Lead research missions as you drive a variety of all-terrain vehicles through treacherous paths, using advanced technologies and high-tech tools to overcome obstacles. Build and manage your base and equip your vehicles with essential gadgets like drones or scanners to ensure your success in the wild. Round out your expedition by hiring a team of top-notch experts to improve your skills in the field, unlocking new possibilities for exploration.
Experience a new take on the most advanced physics-based, off-road adventure from the creators of MudRunner and SnowRunner.
Plan your itinerary wisely by flying over landscapes with your reconnaissance drone. Use your metal detector and camera drone to locate caches of valuable equipment.
Chart through extreme landscapes with your vehicle's arsenal of cutting-edge gadgets, like planting anchors to ascend difficult slopes or activating echo sounders to probe water depth.
Manage your camp by building research structures and hiring experts to unlock new skills and possibilities during your expeditions.
Expeditions: A MudRunner Game is coming in 2024 for PS5, PS4, Xbox Series X|S, Xbox One, Nintendo Switch and PC.