NEWS - Tuesday, August 3, 2021

Truck Driver's DLC 'Heading North' Launching September 14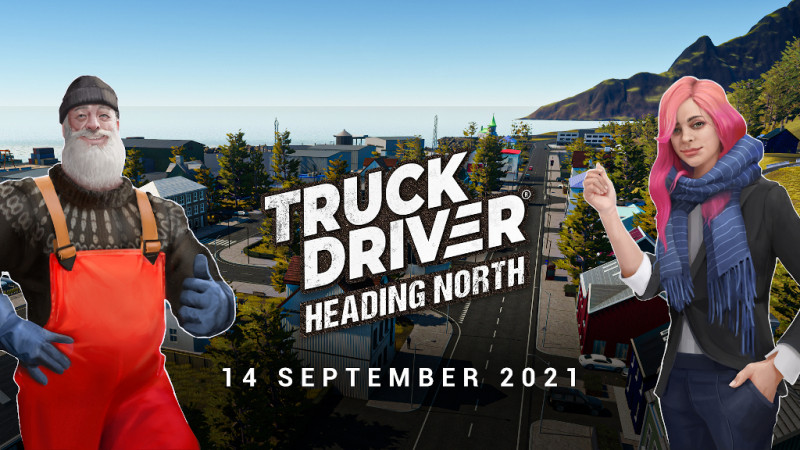 Truck Driver's map DLC 'Heading North' to launch on September 14
A new gameplay trailer was released, giving out more details on the expansion's contents
The recently announced map expansion for trucking experience Truck Driver 'Heading North' is launching on September 14th for PS4, Xbox One, Nintendo Switch and PC. Publisher SOEDESCO confirmed this today with a new gameplay trailer, giving out more details on the expansion's contents.



The new gameplay trailer that was dropped today shows several things that are new to the trucking experience. Next to the already teased scenery in the previous map teaser that has been shown, this trailer shows new types of cargo, like a giant fish bone statue, generators and new types of construction materials. The trailer also shows that players can now go off-road anywhere they like, which isn't possible in most trucking games currently out there. Finally, the trailer also shows a shot of an AI truck passing by, which means that at least in this new map, AI trucks will be present next to the existing AI vehicle models.
About Truck Driver 'Heading North' DLC
Expand your Truck Driver experience with the 'Heading North' DLC! When your uncle challenges you to continue your trucking career overseas in the cold, but captivating green country Mangefjell, you decide to take on the adventure. Drive around beautiful Nordic inspired landscapes as you continue your trucking career and complete numerous jobs for new characters.
Features
Discover a whole new map depicting the Nordic inspired country Mangefjell
Get to know Ólaff, Lars and Katerina as you complete over 30 new jobs
Drive through beautiful verdant landscapes and interesting new places
Search for a new hidden place that is not shown on the map
Unlock eight new trophies and achievements