NEWS - Thursday, September 7, 2023

Nacon Unveils RIG 900 MAX HX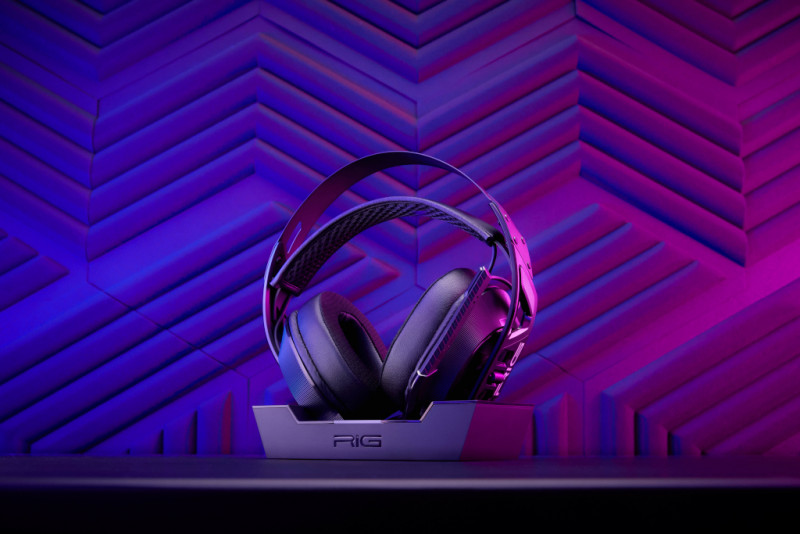 NACON UNVEILS THE RIG 900 MAX HX: THE DEFINITIVE WIRELESS GAMING HEADSET
FEATURING DUAL-MODE WIRELESS, PERSONALIZED DOLBY ATMOS, AND CHARGE DOCK
NACON, a leader in premium gaming accessories and parent of the RIG audio brand, proudly unveils the RIG 900 MAX HX. Licensed for Xbox, the 900 MAX marks the pinnacle in wireless game audio, merging capabilities such as a personalized Dolby Atmos® headphone experience, dual wireless connectivity with Bluetooth audio, and a seamless charging base station for the definitive gaming experience.
The 900 MAX is the first gaming headset to offer the ability to personalize your Dolby Atmos headphone listening experience when enjoying gaming in Dolby Atmos on Xbox Series X|S, Xbox One or PC. Traditional audio experiences over headphones are designed using generic head and body types without considering the natural diversity of the human body. Leveraging the companion Dolby Personalization mobile app, the 900 MAX unlocks an exceptional Dolby Atmos experience by providing you with a custom personal profile tailored for you.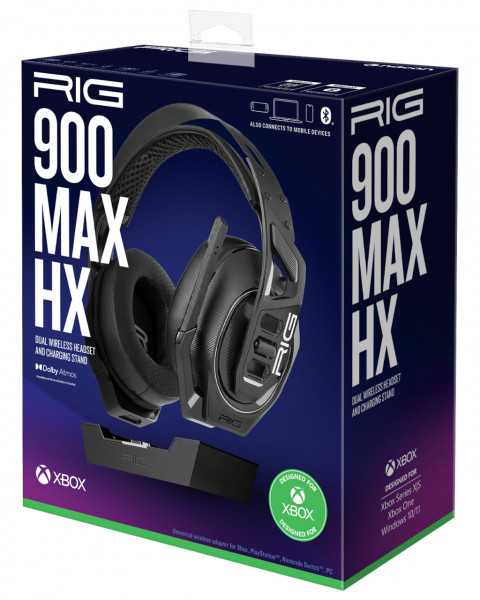 "Innovation is born from understanding the demands of gamers," said NACON Head of Development for RIG, Jack Reynolds. "The 900 MAX embodies our commitment to crafting a definitive gaming headset that delivers exceptional wireless performance across all their devices and tailors the audio experience to each player."

Boasting phenomenal connectivity with low-latency 2.4GHz wireless and Bluetooth 5.1, the 900 MAX HX lets you connect wirelessly to all your favorite gaming devices, including Xbox, PlayStation, Nintendo Switch, PC and Mobile.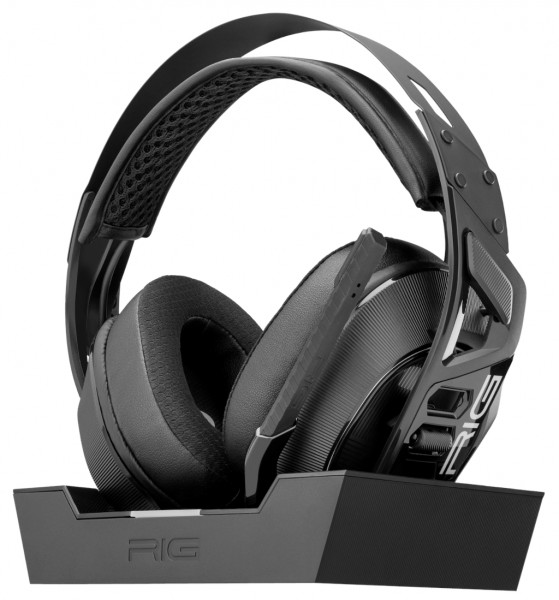 DUAL-MODE WIRELESS
Command your audio with the versatility of dual-mode wireless on the 900 MAX HX. Low-latency 2.4GHz connection via USB wireless adapter gives you a competitive edge, while Bluetooth 5.1 allows you to game on the go with platforms like Nintendo Switch—cycle between Game, Bluetooth, or Dual- Mode, ensuring no interruptions when you are in the zone.

UNLOCK A PERSONALIZED DOLBY ATMOS HEADPHONE EXPERIENCE
Personalize your Dolby Atmos headphone experience through the Dolby Personalization mobile app. Once created, leverage your personal profile to enjoy an exceptional Dolby Atmos experience that delivers astonishing audio quality tailored for you.

PREMIUM COMFORT
Engineered with reinforced steel, the 900 MAX HX showcases a premium headband, ensuring durability even during intense gaming sessions. Weighing in at just 295 grams (10.5 ounces), this ultralightweight headset boasts SNAP-FIT earcups with breathable dual fabric and a headband sling, providing unmatched comfort for all-day gaming.

MARATHON GAMING
Never run out of battery mid-game with 50-hour battery life on a 2.4GHz connection and up to 60 hours using Bluetooth. Just dock the headset and recharge via the base station, ready for your next session.

ULTIMATE GAME AUDIO
Powered by high-sensitivity 40mm audio drivers with enhanced bass and a precisely tuned acoustic chamber, the 900 MAX HX is designed to produce accurate audio without fatigue. Experience the advantage and immersion of ultimate game audio.

WIRELESS GAMING COMPANION
Bluetooth connectivity unlocks access to the 900 MAX Navigator app on iOS and Android devices. Pairing your headset with a mobile device unlocks advanced customization to personalize your audio experience further. Select pre-set equaliser options for different game genres and music, or completely customize them yourself, adjust mic sensitivity or monitoring levels, and test headset functionality. (Navigator App will be available as the 900 MAX reaches retail shelves in mid-September).

CRYSTAL CLEAR CHAT. INSTANT MUTE.
Using a directional microphone paired with noise-cancelling technology, the 900 MAX HX provides crystal-clear voice pickup in all gaming environments. Flip-to-mute functionality instantly mutes your voice without needing to interrupt your game.

PRICING AND AVAILABILITY at Best Buy on 7 September 2023 for a suggested retail price of $249.99. Visit BESTBUY.COM or RIGGAMING.COM for more information.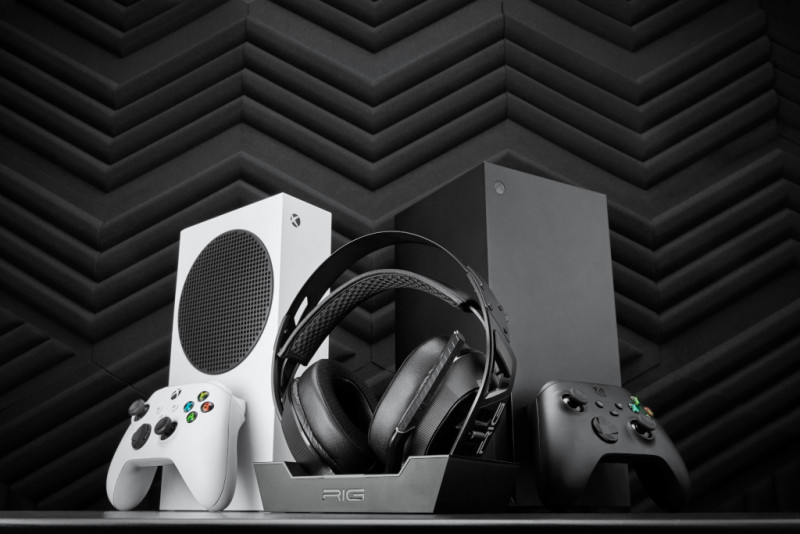 RIG 900 MAX HX features:
Universal gaming headset officially licensed for Xbox and compatible with PlayStation and PC via USB-A wireless adapter.
Dual-mode wireless offers 2.4GHz wireless and Bluetooth 5.1 connectivity.
Personalize your Dolby Atmos headphone experience through the Dolby Personalization app.
Durable and flexible steel headband
SNAP-FIT sizing and dual-material noise-isolating earcups for all-day comfort.
Up to 60-hour Bluetooth battery life.
Up to 50-hour 2.4GHz battery life.
Base station provides seamless charging.
900 MAX Navigator app available for advanced customization.
Flip-to-mute mic for online and solo gaming sessions