NEWS - Tuesday, January 19, 2021

Farming Simulator 19's New "GRIMME Equipment Pack" DLC Launches Jan 26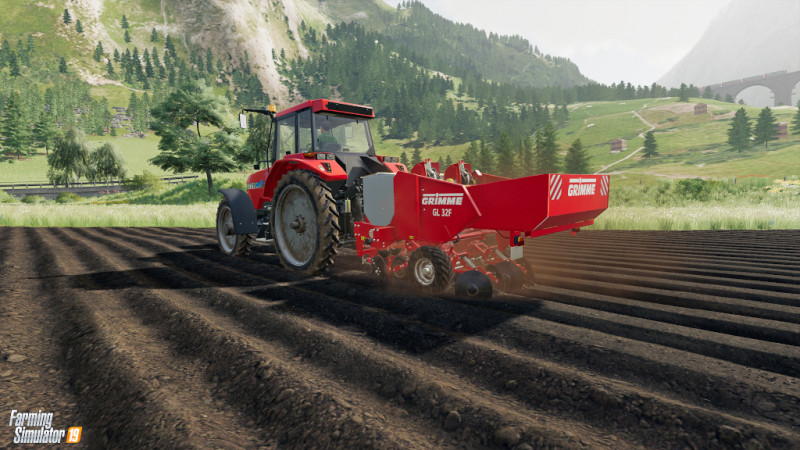 Farming Simulator 19's New "GRIMME Equipment Pack" DLC Launches January 26 on PC, Mac & Consoles
GIANTS Software and Focus Home Interactive have announced that Farming Simulator 19 will expand its already huge roster of content once again with its next DLC: the "GRIMME Equipment Pack." Coming January 26 to PC, Mac, PS4 and Xbox One, this new installment brings an extensive collection of tools and machinery from international farming equipment manufacturer GRIMME to the game!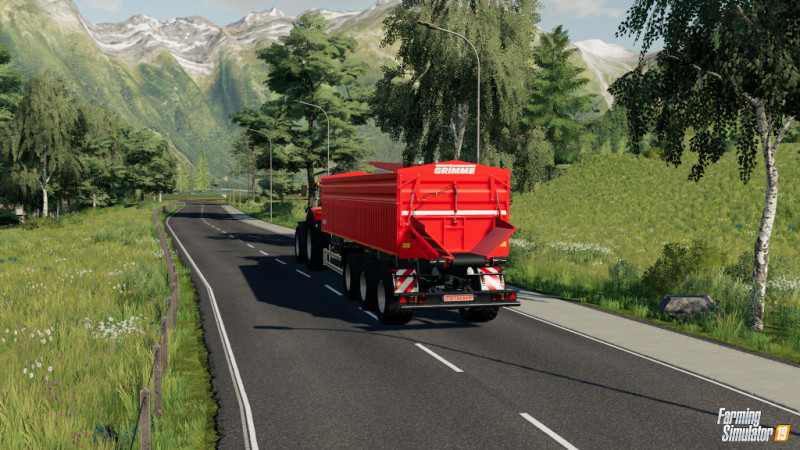 Focusing primarily on potato farming activities, the "GRIMME Equipment Pack" delivers 14 new pieces of farming machinery, including potato harvesters and planters, weeders, transport belts and trailers. The "GRIMME Equipment Pack" has been made possible by Team FSI Modding, winners of the Farming Simulator Mod Contest special award.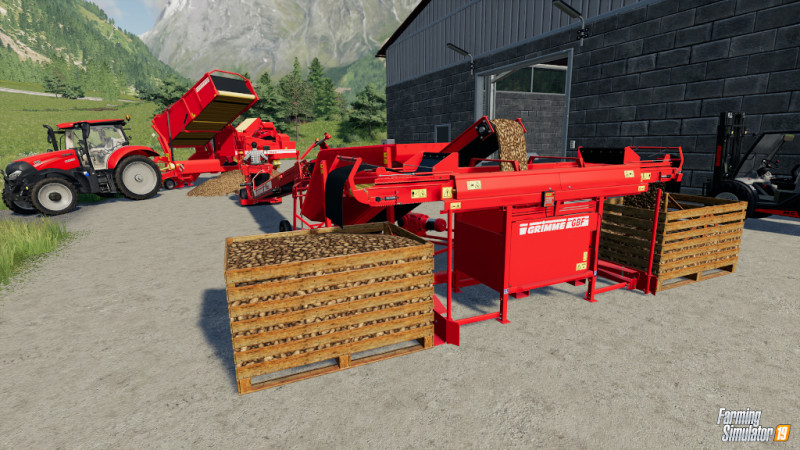 Good news for all of you potato enthusiasts: On January 26th, Peppe978-Team FSI Modding and GIANTS Software will release the official GRIMME Equipment Pack. Made by the winners of the Mod Contest Special Award, Team FSI extends Farming Simulator 19 with 14 new machines dedicated to specialized potato harvesting. Pre-Orders are now open!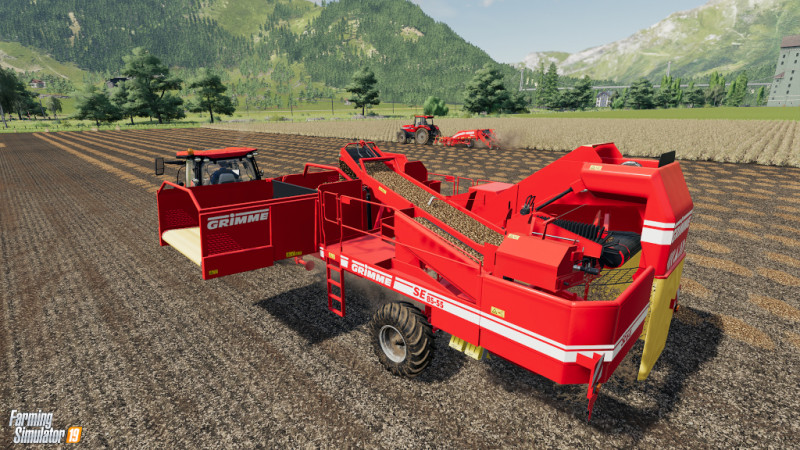 Included in the GRIMME Equipment Pack are 13 authentic and top-class machines by the international manufacturer from Germany. Also included is the Lizard Conveyor Belt - making it a total of 14 new machines. Designed especially for small and medium-sized farms, the pack of new content is best enjoyed in multiplayer as Peppe978 comments on the machines.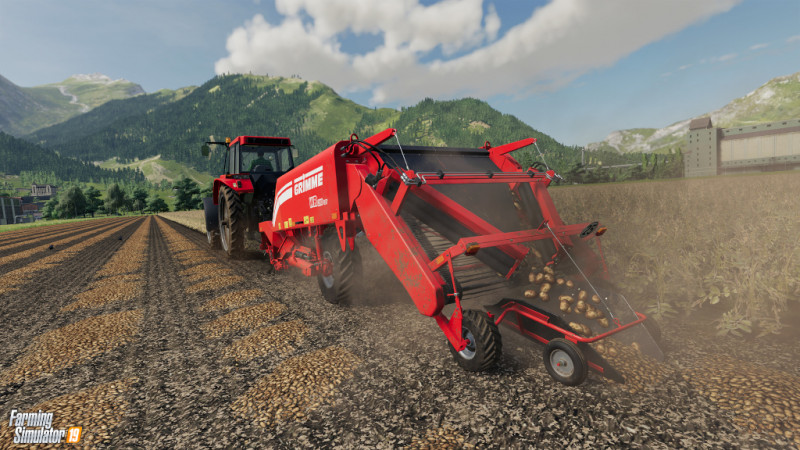 And there's lots to do with the newest additions to the game: Control weeds with 8-rows of mechanical power of the GRIMME GH-8 for tillage, plant potatoes with the GRIMME GL 32 F for professional potato cultivation and harvest them with the GRIMME WH 200 S row planter. With the new machines also comes a new feature: windrowing potato swaths directly on the field. See the complete list of items below.
GRIMME GH 2 - Weeder
GRIMME GH 4 - Weeder
GRIMME GH 8 - Weeder
GRIMME GL 32 E - Potato Planter
GRIMME GL 32 F - Potato Planter
GRIMME WH 200 Eco - Potato Harvester
GRIMME WH 200 S - Potato Harvester
GRIMME WR 200 CDW - Potato Harvester
GRIMME SE 85-55 - Potato Harvester
GRIMME GBF- Transport Belt
GRIMME PS 511 - Transport Belt
GRIMME MultiTrailer 190 - Trailer
GRIMME MultiTrailer 350 - Trailer
Lizard Conveyor Belt - Receiving Hopper
If you own Farming Simulator 19's Premium Edition or the Season Pass, you'll be able to download the new DLC for free when it launches.


Source: https://www.farming-simulator.com/