NEWS - Tuesday, August 9, 2022

Police Simulator Coming to Console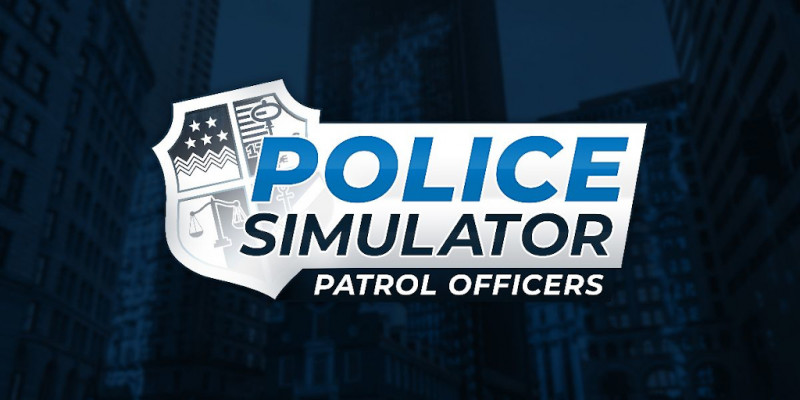 Police simulation soon to be released for consoles
Police fans can soon go patrol on PlayStation and Xbox
PC version set to leave Early Access simultaneously
Great news for law enforcement fans on consoles: Developer Aesir Interactive and publisher astragon Entertainment are pleased to announce that Police Simulator: Patrol Officers will soon launch for PS4, PS5, Xbox One and Xbox Series X|S! The popular police simulation game will be available worldwide for digital download as well as a retail edition in selected countries including a limited Steelbook Edition.
Anyone who wants to test Police Simulator: Patrol Officers on consoles before its release should definitely not miss gamescom 2022 in Cologne: Between August 24 and 28, 2022 they will have the opportunity to do so for the first time as the game will be showcased at the astragon Entertainment booth in Hall 7! Fans can also look forward to the reveal of upcoming content updates during this event!

Become a patrol officer and serve the citizens of Brighton!

In Police Simulator: Patrol Officers, players slip into the role of one of 8 playable characters and start their first shift as a rookie patrol officer in the fictional US East Coast city of Brighton. As they learn the ropes of their law enforcement occupation, they will graduate from enforcing simple traffic rules or preventing littering, to handling minor and major accidents. Police officers will also search and arrest wanted suspects in cases of theft, bodily harm, property damage or even drug dealing. With growing experience, they will not only unlock three different police cars and more complex tasks, but also three lively city districts consisting of fifteen diverse neighborhoods. A two-player coop multiplayer mode gives virtual officers the opportunity to serve the public as a team together with a friend, while an open patrol mode offers them unrestricted access to the whole city.



Uphold the law – also in regards yourself!

As part of the Brighton Police department, the newly minted officers are not only responsible for upholding the law when it comes to the behavior of the general public. It is also important that they follow the rules themselves and set an example for others. This means that they should carefully consider their actions when it comes to stopping, questioning, searching or even arresting citizens. Unlawful police behavior will result in the loss of conduct points, which can in turn lead to the sudden end of their shift or even their termination from Brighton PD.

Police Simulator: Patrol Officers by developer Aesir Interactive and publisher astragon Entertainment will be soon available for PS4, PS5, Xbox One and Xbox Series X|S for 39.99 Euro/34.99 GBP/39.99 USD.

More to come

With the full release of Police Simulator: Patrol Officers on PC and consoles, the exciting journey of the game is far from coming to an end. Police fans can look forward to more content in the form of paid and free updates, DLCs and expansions in the upcoming months. A detailed overview of future content can be found on the official Police Simulator: Patrol Officers Roadmap.