NEWS - Sunday, September 24, 2023

New Cyberpunk Adventure 'Project Blue' is Coming to Xbox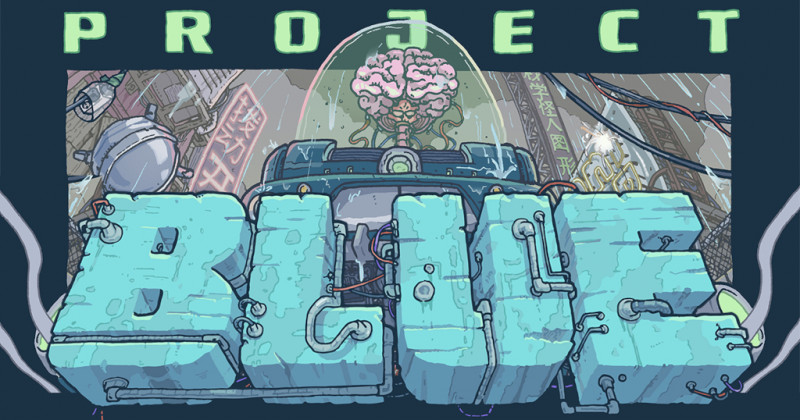 8-Bit Legit & ToggleSwitch/FrankenGraphics Bringing a Brand-New Cyberpunk Adventure to Nintendo Switch & Xbox
Hidden in the outskirts of the Dezone, a secret bio-weapons lab is conducting unspeakable experiments on the homeless youth of that concrete wasteland.

The most promising test subject, codenamed PROJECT BLUE, manages to break free following an overly successful bio-energy augmentation.

Now it's up to YOU to help Blue escape from Theta Lab and bring down the shadowy multinational conglomerate running Neo Hong Kong!

Put your skill, wits and reflexes to the test as you jump, swim, and blast your way through four massive areas in this exciting new action platformer.

Sounds legit, right? 8-bit Legit, to be precise. Bringing legit 8-bit games to modern consoles like Nintendo Switch and Xbox, 8-bit Legit, the publishing arm of Retrotainment Games and Mega Cat Studios, is pleased to announce the latest addition to their catalog, Project Blue.

This brand-new game can be pre-ordered on Nintendo Switch and Xbox starting Sept. 29th with a retail release to follow on October 6, 2023.

" Project Blue is a game that nearly anybody can pick up and teach themselves how to play in a matter in minutes." Co-Developer Donny Philliips said. "But from the simplicity of the controls and environment, we were able to create a world that feels immersive, interactive, and fun."

ToggleSwitch and FrankeGraphics are veterans of the #indieNES development community, teaming up to create Project Blue.

Stemming from a shared passion for the NES, the duo set out to create something special for the console, mixing shared inspirations and tones to deliver a licensed-quality #indieNES game for people to enjoy in the modern era.
Features:
- 256 screens of heart-pounding action!
- A huge, original soundtrack of 22 songs!
- 3 layout-changing difficulty modes!
- Secret rooms and alternate routes galore!
- 3 swappable borders and in-game manual
Project Blue was created by two people who have never met in real life - Ellen Larsson (FrankenGraphics) and Donny Phillips (ToggleSwitch).
They both had a love for cyberpunk and sci fi, so the duo borrowed moods and fundamental ideas from that cultural backdrop - Escape from New York, Neuromancer, The Three Body Problem, The Running Man, Waste Tide - to make a dystopian world of their own.

"One thing I think I can be proud of is that despite its simple to pick up controls, the skill roof of this game goes way beyond." FrankenGraphics said. "At the start it's good enough to find health containers to help push through an unlucky streak, but after a while you start to figure out how to navigate the map more safely, efficiently... then elegantly... and it feels quite rewarding."

Project Blue is compatible with the Nintendo Switch NES Online Controllers and has a full slate of exclusive achievements on Xbox.
Ready to help Blue escape in this cyberpunk thriller?