NEWS - Tuesday, October 3, 2023

EVERSPACE 2 Console Launch Blasts Off With A New Free Update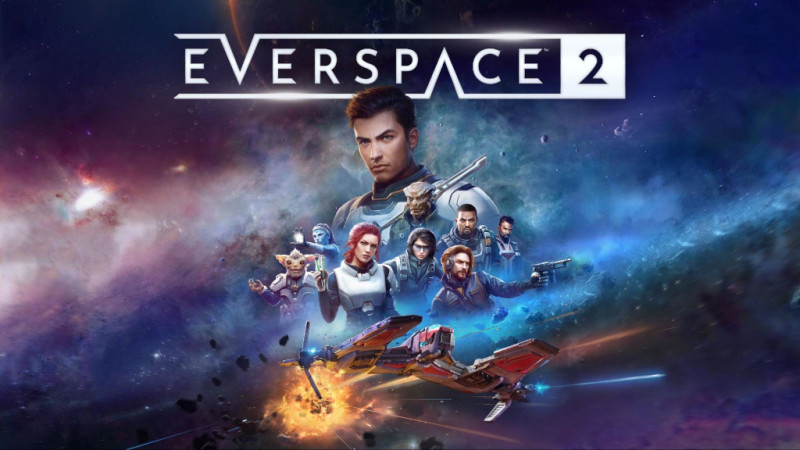 Shoot for the Moon, Land Among the Stars! EVERSPACE 2's Console Launch Blasts Off With A New Free Update!
Coming in hot after a successful PC launch, EVERSPACE 2's much-anticipated PlayStation and Xbox debut launch takes to the stars with more than 1,111,111 Game Pass players. Today, ROCKFISH Games is adding free content to all platforms, plus macOS support on Steam and GOG.



ROCKFISH Games is proud to share that the recent launch of EVERSPACE 2 on PlayStation 5 and Xbox Series X|S has been a blast-off success, with more than 1,111,111 Game Pass players and tens of thousands of console copies sold during launch month. In total, EVERSPACE 2 has sold more than 400,000 copies across all platforms.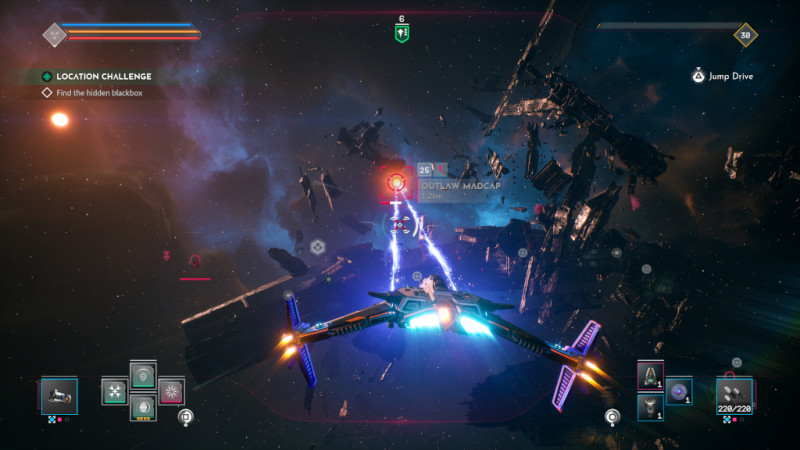 "There is nothing quite like seeing the space game genre have a massive resurgence, and the team at ROCKFISH is excited to be a part of it. Our intention was to create an accessible pick-up-and-play arcade-style space adventure game, and it's clear that what we've made is resonating with space pilots all over the globe," says ROCKFISH Games CEO Michael Schade. "EVERSPACE 2 is performing even better than our original surprise breakout hit. In the same time frame, we've seen nearly three times the number of sales on each platform and more than four times the players on Game Pass."

Today, EVERSPACE 2 receives a large free update adding new set items, perks, equipment modifiers, and community-requested features. Alongside the new playable content, players can enjoy new customization options, updated music, and MacOS support. A full list of content and features being added to EVERSPACE 2 can be found in the update blog.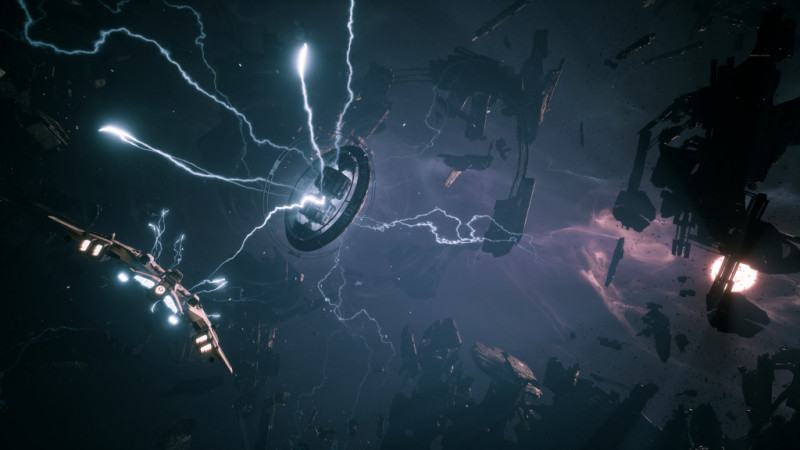 "Over the course of the last six years, our team has built something really outstanding—a beloved single-player experience in space with a passionate community of sci-fi fans, some clocking hundreds of hours in the DMZ," said Schade. "This year has been the biggest ever in our genre, and Everspace 2 is among the highest rated space games released on all platforms within it. Today's update is a great way to double-down on this success, while there's even more exciting content coming next year."
ROCKFISH Games is giving a glimpse at post-launch content through a new roadmap. With another free update coming in Spring 2024, and a massive expansion adding new star systems, additional story content, and even more loot already in production, fans can expect to see more space shooting action in the years ahead.
Alongside today's free update, ROCKFISH Games has released the EVERSPACE 2 Official Soundtrack and Artbook as digital downloads fans can purchase on Steam and GOG. The EVERSPACE 2 Official Soundtrack includes 30 groovy dance tracks, EDM beats, and chill synth-wave remixed and rearranged from in-game music. The Art of EVERSPACE 2 showcases hundreds of pieces of concept art, sketches, and more spread across more than 280 pages.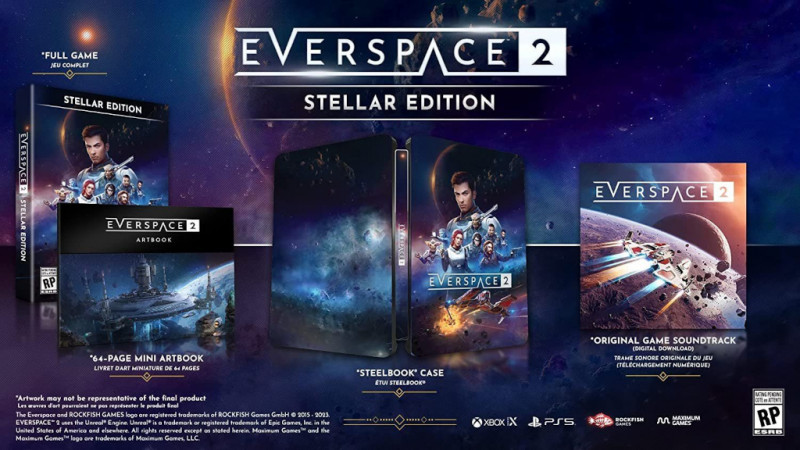 On
October 3, 2023
, Maximum Games releases an out-of-this-world retail edition for PlayStation 5 and Xbox Series X|S worldwide. The
EVERSPACE 2 Stellar Edition
comes packaged in an attractive steelbook along with a 64-page artbook and digital soundtrack download.
Pre-orders are available now through Amazon, Best Buy, Target, Walmart, GAME, Argos, Micromania, Cultura, Leclerc, Xtralife, MediaMarkt, Saturn, EB Games, JB Hi-Fi, and other retailers across the globe.
You can read our full review
HERE
.