NEWS - Tuesday, October 4, 2022

Action Adventure RPG Airoheart Out Now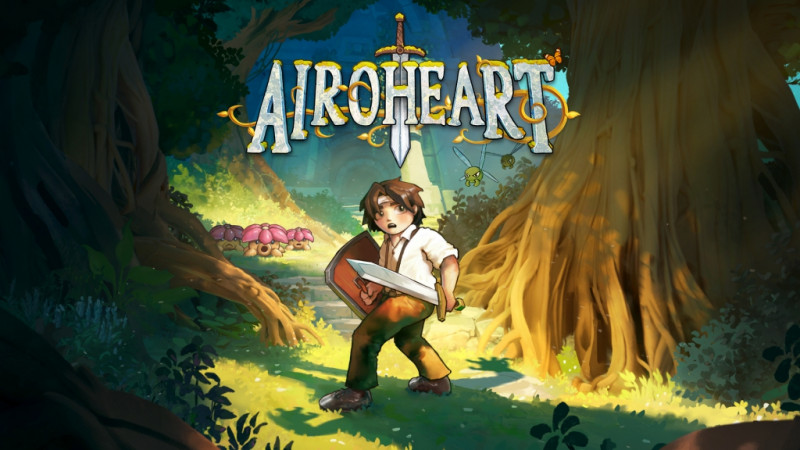 Classics-inspired action-adventure RPG Airoheart launches today on all platforms

Airoheart is launching on PC, PlayStation, Xbox and Nintendo Switch accompanied by an exciting live-action launch trailer
SOEDESCO launches the Classics-inspired action-adventure RPG Airoheart on Steam, Epic Games Store, PS4, PS5, Xbox One and Xbox Series X|S and Nintendo Switch. To announce this news, SOEDESCO and Pixel Heart Studio released a live-action launch trailer, preparing players for the epic adventure that Airoheart entails.
An exciting new action-adventure, available everywhere
Airoheart started out as a passion project by Australian indie developer Pixel Heart Studio. The game was created in Unreal Engine 4 and its development began all the way back in 2017 before being successfully funded on Kickstarter in 2020. Earlier this year, SOEDESCO announced their publisher involvement with Airoheart. This was immediately followed by a private and closed beta test, as well as a temporary publicly playable demo on Steam.
About Airoheart
Our story begins in the land of Engard, where our beloved hero Airoheart sets out on a journey to stop his brother's diabolical plan to unleash an ancient evil that has been sealed in the shadows for generations, and to trigger a war using the power of the Draoidh Stone.

Will you confront your own brother and stop him from executing his wicked plans?
Features
Engage in real-time combat
Fight your way through dangerous monsters in real-time combat. Plant bombs, cast spells, drink potions, and overcome the dangers of Engard.
Journey through an enchanting open world
Discover a beautifully handcrafted retro-inspired pixel art world featuring an overhead perspective that will take you back in time. Immerse yourself in a vast and captivating world bursting with life and unique characters.
Conquer dungeons and solve puzzles
Acquire weapons and armor, and learn magical abilities to overcome complex puzzles and unlock new areas to explore. Navigate your way through murky dungeons and watch out for deadly traps and vicious enemies.
Embark on a quest to save the world
Unravel a tale of betrayal, tragedy and redemption piece by piece. Embark on an adventure to stop your brother from unleashing an ancient evil.