NEWS - Monday, May 16, 2022

Wick and Skull Announces Call of Duty Inspired Candles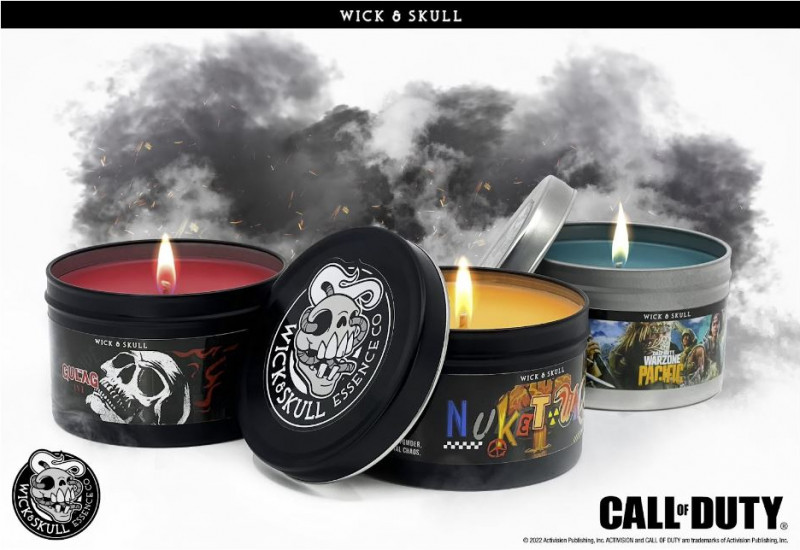 It's Lit! Wick & Skull Announces Call of Duty Inspired Candles
Supported by the expertise of professionals who formerly founded Filthy Casual and Epic Meal Time, Wick & Skull has established official partnerships with some of gaming's biggest brands.
Wick & Skull, the company pairing the vibrance and curiosity of gaming with the aesthetics and ambiance of candles, is proud to announce two brand new scents (a third will be introduced soon) inspired by one of gaming's biggest series: Call of Duty. Designed to enhance your gaming experience with unique scents, Wick & Skull is about to change sweaty shooter experiences for the best with these brand new scents.
Nuketown
Smells like gunpowder, smoke, and total chaos*
Actual Scent: Citrus/Smoke
Pacific
Smells like a tropical vacation with 150 friends*
Actual scent: Coconut/Cedar
*Wick & Skull can not guarantee any of this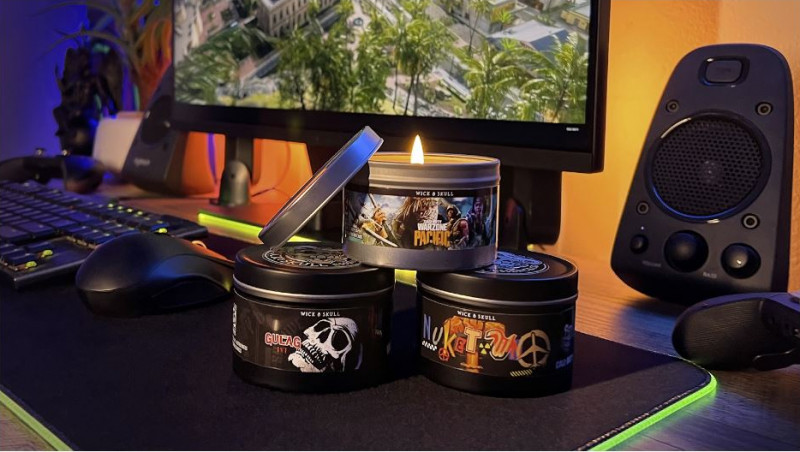 The pleasantly smelling lineup arrives as Call of Duty fans are in the thick of new Vanguard and Warzone seasonal content. Make sure that tent you're camping in smells like a 3.00 kill/death ratio. It's ok if you don't recognize the scent.
In addition to the Call of Duty line, Wick & Skull has recently launched products from the Dead By Daylight franchise like the Hex Totem Candle (a lovely combination of leather, smoke, and amber) and recently released a lineup of Tiny Tina's Wonderland inspired candles.
Co-Founders Sterling Toth and Mike Gaboury are extremely proud to reveal these additions to the growing line of quality candles from Wick & Skull. Gaboury and Toth bring experience from establishing popular brands like Filthy Casual and Epic Meal Time, utilizing the skills they've gained to establish a company that gives gaming casuals and enthusiasts a unique way to bring their love for gaming into their homes, workspaces, and beyond.