NEWS - Thursday, June 5, 2008

Xbox Live Feeling Some "Growing Pains"
"I think that we are not… happy with the ability to find and discover content as easily as we'd like for consumers to be able to do that," Xbox 360 group product manager Aaron Greenberg told MTV Multiplayer.

As exclusively revealed by Next-Gen, the overcrowding of Xbox Live has led Microsoft to introduce plans to begin delisting underperforming and poorly reviewed Xbox Live Arcade games in a bid to make the online service easier to navigate for consumers.

"I think a lot of that is we built Xbox Live Marketplace for a few hundred items and now we have 17,000 items," said Greenberg. "We built a small store and we filled it with lots of lots of stuff. We're feeling some of these growing pains and [the new policy] is one of those trade-offs we've had to make."
Greenberg also told Multiplayer that changes would be made to reconcile Xbox Live interface issues, although he wouldn't confirm speculation that a complete interface revamp was in the works. Rumors of a major Xbox Live redesign swelled in February when Microsoft put out a job ad for a program manager to "build the games, the console interface and logic, and the server support for a totally new Live experience".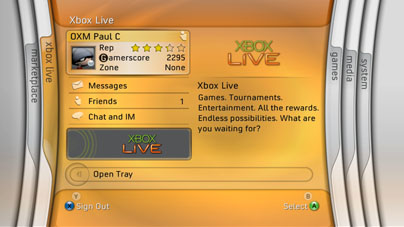 It's not only consumers who are concerned about the overcrowding of Xbox Live. Last month Frontier Developments' David Braben told Next-Gen that clutter on XBLA could be a nuisance.

"I think one of the issues I have with Xbox Live Arcade is that it's actually quite hard to find titles or to know of what's happening with titles," he said. "For example, a new title can appear and unless you actively continually troll the new releases or troll down the lists, I certainly tend not to notice them. So I think there's an issue of things being lost."


Source: http://www.next-gen.biz