The New XBA 2007!
by Tony Ingrassia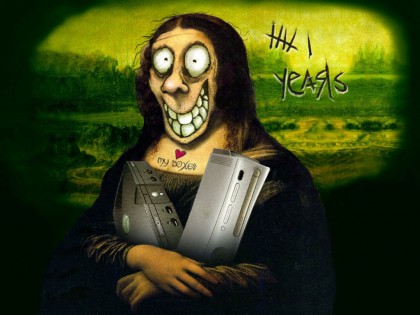 Sometimes in life we stumble on to things that seem like passing fancy, or just a curiosity at best, the next thing you know almost 7 years go by and you realize it's become much more than that, it's become a part of your routine, a part of your life. I think it's safe to say that XboxAddict.com has become that for many people. XBA started real simple, and I think it's safe to say that if asked at the time what the expectations of the site might have been, they would have fallen very short of where we are today.

So here we are…Today! After many forks in the road, many discussions, and numerous pit falls, XBA is breathing new life. We think a turning point in what you see before you today started at the 2006 E3, we spent a lot of time discussing what to do from here, and some key people chimed in when we asked them about our site, in the end the answer was simple…go back to what we originally wanted all along, a site about and for our XBA community.

Now take a good look around the site, this isn't just some fancy new paint job, no sir, XBA has been rebuilt from the ground up. A lot of it is behind the scenes, but even more of it is sitting right in front of you, our members, to enjoy. Obviously the first thing your going to notice is the look, for years XBA was dubbed the "Asylum" so we took it a bit further, tech meets a crazy mental hospital is a good way of looking at it. We always cherished the fact that we have maintained our "Independent" status among the larger Xbox fan sites, and our new design continues to show that.