November Month in Review!
by Mordeux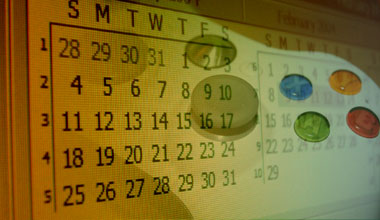 Holy crap. November was certainly huge wasn't it? Did you find yourself playing a lot of games? Or maybe just one or two games that stood out to you?

Chances are, if you were playing something new this last month it either had to do with long hair and loud music, a galaxy jumping adventure, or maybe even jumping from roof to roof. I sincerely doubt you were playing Cabela's Big Game Hunter 2008, and if you were I swear I won't tell anyone...

This month I've been spending a ton of time on Call of Duty 4 Modern Combat. I mean really, what's more addicting than an excellent shooter? An excellent shooter with an online element that plays out like your favorite RPG, allowing you level up and gain access to new weapons and challenges keeping the experience fresh and fun all throughout. I won't be done with this game for at least another 6 months.

Other than CoD4 one of the other games I've been playing has been, not surprisingly, Assassin's Creed. I pretty much knew what to expect coming into it. I did cheat though. I read some reviews from various sources before deciding to purchase. So here I am, approximately 30% into the story with an unsettling feeling of what I can expect from here on out.

So, the biggest flaw in Assassin's Creed thus far has proven to be the repetitive nature of the missions given to you as Altair, the protagonist assassin in this adventure. Frankly it doesn't matter if you play the title straight through in a couple days time, or take your time with the game and explore the immense cities given to you to roam. You will discover that the missions WILL get repetitive, and you WILL wish for some serious improvements in the obvious sequel coming our way.