Battlefield 1943
by Adam Dileva




Battlefield 1943 has arrived on Xbox Live Arcade and is a pseudo sequel/remake to the classic PC Game Battlefield 1942. It's a watered down experience compared to previous titles in the series, but it's still the fun and exhilarating experience we've grown to love from a Battlefield game.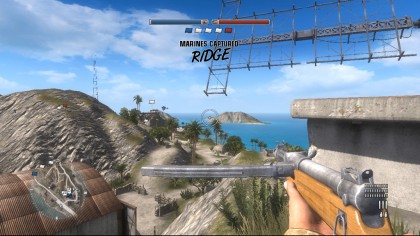 Battlefield 1943 supports 12 vs 12 for 24 players total; and you can also make a squad of up to 4 players to ease communication and see exactly where your team mates are at all time. While it would have been nice to have more people per squad, it does work well enough as your squad mates are a different shade of blue (You are always the blue team and enemies are red) so that you can see where they are at all times.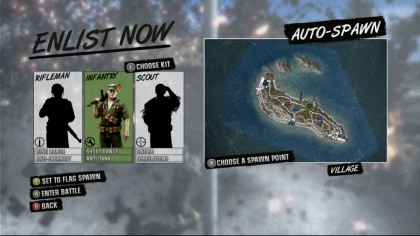 There are 4 maps and on each one you play a round as each faction then the map will change to a new one. Guadalcanal has steep hills and many vantage points for snipers. Iwo Jima has trenches and many bottlenecks to funnel enemies through. Wake Island is a classic map that has everything from planes and boats with many flags on a horseshoe shaped island. Coral Sea (which was a community challenge unlock after 43 million kills total) has a new mode specifically for this map called Air Superiority that has everyone in planes for some extremely frantic air combat.