NOX Specialist Headphones Review
by Brent Roberts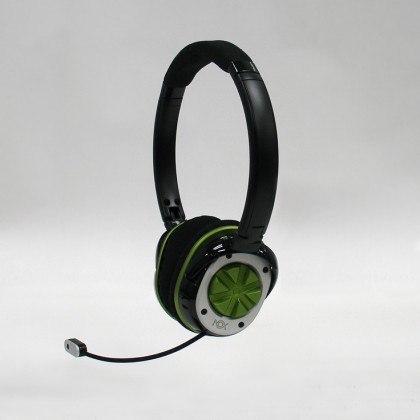 Its not very often that a product offers such amazing quality to gamers, and XBA is more than happy to announce that the people at NOX Audio have developed a set of headphones that are nothing short of amazing. With my primary focus with gaming and music being audio quality, I'm going to take you through the paces with these headphones and by the end of the journey, hopefully deliver a review that do these headphones justice.


First off we have to talk about the comfort level of these headphones. Most high end headphones offer massive ear cups that wrap the entire ear. While this helps to cut out ambient outside noise, this can lead to massive ear fatigue with the weight of these clamped around your head. Another side effect is that it makes your ears VERY hot and uncomfortable if worn for long hours. Now this is one of many areas where these NOX Specialist headphones shine above the rest. The Specialist headphones from NOX Audio rest on the ear using an ultra light weight memory foam which is wrapped in a breathable vented cloth cover. What this means for gamers is that there is very little weight on the ears which means that you can wear them for long hours on end and not have to worry about any ear fatigue. The Specialist headphones as well are designed with a compact feel about them. This is such a wonderful bonus for gamers as now you don't have to leave your headphones just laying about, you can easily fold them up to a fraction of their size and with the included ballistic case, store them very easily without taking a lot of space. The construction of the headband itself is a joy, not only with the collapsible frame, but thankfully these Specialist headphones don't clamp down against your head, but rather gently rest against your ears.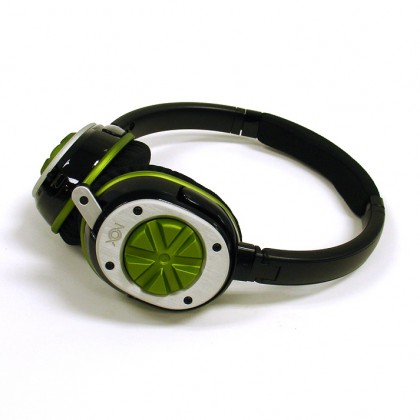 Now that our ears are draped in comfort its time for me to talk about the functionality of these amazing headphones. Most gamers will have headphones for multiple devices such as PC, Xbox 360, iPods, iPhones and more and this is another category where the designers of NOX stand out and shine. These Specialist headphones are designed to be a universal headphone. Let me repeat that, these are designed to work not only with your PC, but your Xbox 360, iPod, and more! No need to have a separate headset just for your Xbox, and one for your PC, now you get to take the amazing sound quality and comfort with you. This is one feature that definitely stands out as a major plus, especially since I switch from my 360 to my computer and then phone. These Specialist headphones also offer a hidden benefit, a retractable microphone in the left ear pad. This means that you can easily switch between listening and chatting in a matter of moments. The people at NOX also designed these Specialist headphones to be wired. This means that gamers will not have to worry about batteries that need replacing almost every day, but also they will be treated to a very lightweight feel on their ears. Weighing in at only .30 lbs these are feather light and provide amazing comfort and sound quality. Another advantage of having a wired set of headphones is that the sound quality of a wired audio speaker will absolutely smash the sound quality of a wireless audio speaker. Thank you NOX for sticking true to this audio principle.


Ok we have established so far that these headphones are not only mind blowing comfortable and provide tons of innovations for a top tier universal headphone, but now is time to talk about sound quality. We will first go through on the PC front, then we'll shift gears and take these out for a test on the Xbox 360. We are going to cover a very vast array of different music and voice applications in an effort to showcase the quality across multiple platforms.


On the PC side I've decided to test these headphones against a wide variety of music and movies, as well as popular applications such as Skype to encompass a total PC view. On the music scene the selection of tracks range from Eminem and Deadmau5, to Metallica, Michael Jackson, and even Beethoven to Andrea Bocelli. These Specialist headphones are equipped with dual 26mm Mylar drivers and what this means is that the headphones produce a rich deep bass that doesn't cause the mid and high range to distort when played at loud volumes. This is a treat because the common misconception is that you have to have ear slamming bass to make audio sound good. When the audio signal over compensates for the mid and high range that is when your sound will become very flat and distorted, and thankfully these headphones do not. Bass tones come ringing through the Specialist like a velvet blanket for your ears and make your mid and high range sing with amazing clarity and quality. Vocals for your music and movies will be clear as crystal, and when the bass does pound, these Specialist headphones will take all you can give and still produce one amazing tone after another. Gamers will be very happy considering that they will no longer have ear shattering distortion, but a warm enveloping sound to their music, movies and games. As for Skype, the Omni-directional mic showcased amazing clarity. When we were testing Skype I noticed something else, and that is the Specialist headphones provided great sound even on a person's voice. Not to get too technical, but getting the human voice to sound amazing is hard work, thankfully NOX performs this unlike other headphones I've tried.


One thing we should note of these headphones is that going down the line towards the future, an improvement could be the inclusion of a separate volume control on the cable to control the level of the microphone. This will enable users more flexibility in how they use these headphones, but that is down the road hopefully. There are other suggestions that we could like to see incorporated, however, with future productions coming from this rising star NOX, the possibilities are endless.


Now onto the Xbox 360, and to put these Specialist headphones through some rigorous gaming tests. We will not only be testing the quality during gaming, but also with chat and movies as well. Now to start things off, I must stress that XBA was given a prototype version of the upcoming Negotiator connector. As the Specialist headphones are designed to work with a wide range of products, the Negotiator connector is designed to work with various gaming applications such as the Xbox 360. Everything comes included with the Negotiator connector kit (USB dongle, optical audio cable, Negotiator connector, and more), so you can switch between multiple formats very quickly. Once hooked up I set up a party chat to test out various mic qualities and to get a judge of people's voices and how they sounded in the headset. I was amazed at how the voices were each calibrated to come through with such amazing clarity. Using the basic 360 headset to high end headphones, each will ring through in your Specialist headphones with unrivaled quality. Now that the chat was set up and sounding great, we need a game to test. Battlefield Bad Company 2 was the choice for me because I wanted to hear the quality of a wide range of sounds. Marching through the levels was amazing. The sounds that caught my ear immediately was the intricate sounds that you normally might miss (boot snapping twigs, rustling of bushes, even climbing a ladder). The Specialist headphones definetly perform better than I expected in that game, and when it came down to a tank firing, a helicopter exploding and building crashing, these headphones delivered such a deep bass that enhanced the entire experience. To say impressive doesn't do it justice. Next up for me was movies and the selection at the time was Aliens. I wanted to hear how a classic sound would come through and I wasn't ready. From the moment I hit play my ears were wrapped in such a warm beautiful sound from the movie that it made me smile from beginning to end. The sound effects, vocal dialogue, even each individual alien and more were a treat to hear.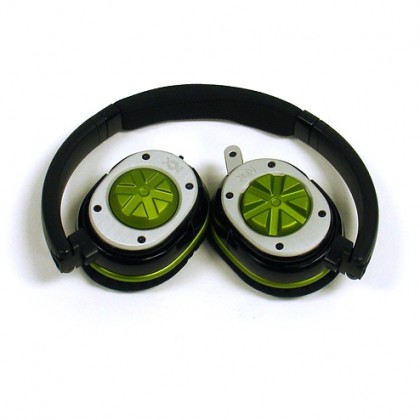 I did note earlier however, some things to consider when moving forward would be the removal of the Negotiator box and use separate volume controls located on the headphone cable. Also with the inclusion of a volume control box built into the cable, this will not add any weight, or compromise the sound quality of the headphones and gamers with chat pads can leave their chat pad plugged in and still use the headphones. I did find that the prototype Negotiator functioned well, however, was about 1-2 mm shorter which made it feel like it didn't set into the controller, rather it rested in it. All of this however, is me just being picky I guess, I mean seriously how do you improve on the amazing quality of these Specialist headphones? Thankfully the people at NOX are already doing it.


In conclusion I can think of only one word that describes these headphones: amazing. These NOX Specialist headphones will stand heads and shoulders above the rest because of their innovation, their sound quality, and more importantly their attention to details in bringing gamers one amazing audio experience after another. Being a die hard audiophile I'm very picky with my sounds and its been a long time since I've been so impressed. Gamers stand up and rejoice because now you can get top-tier quality headphones at a fraction of the cost. There really is no reason not to own these.